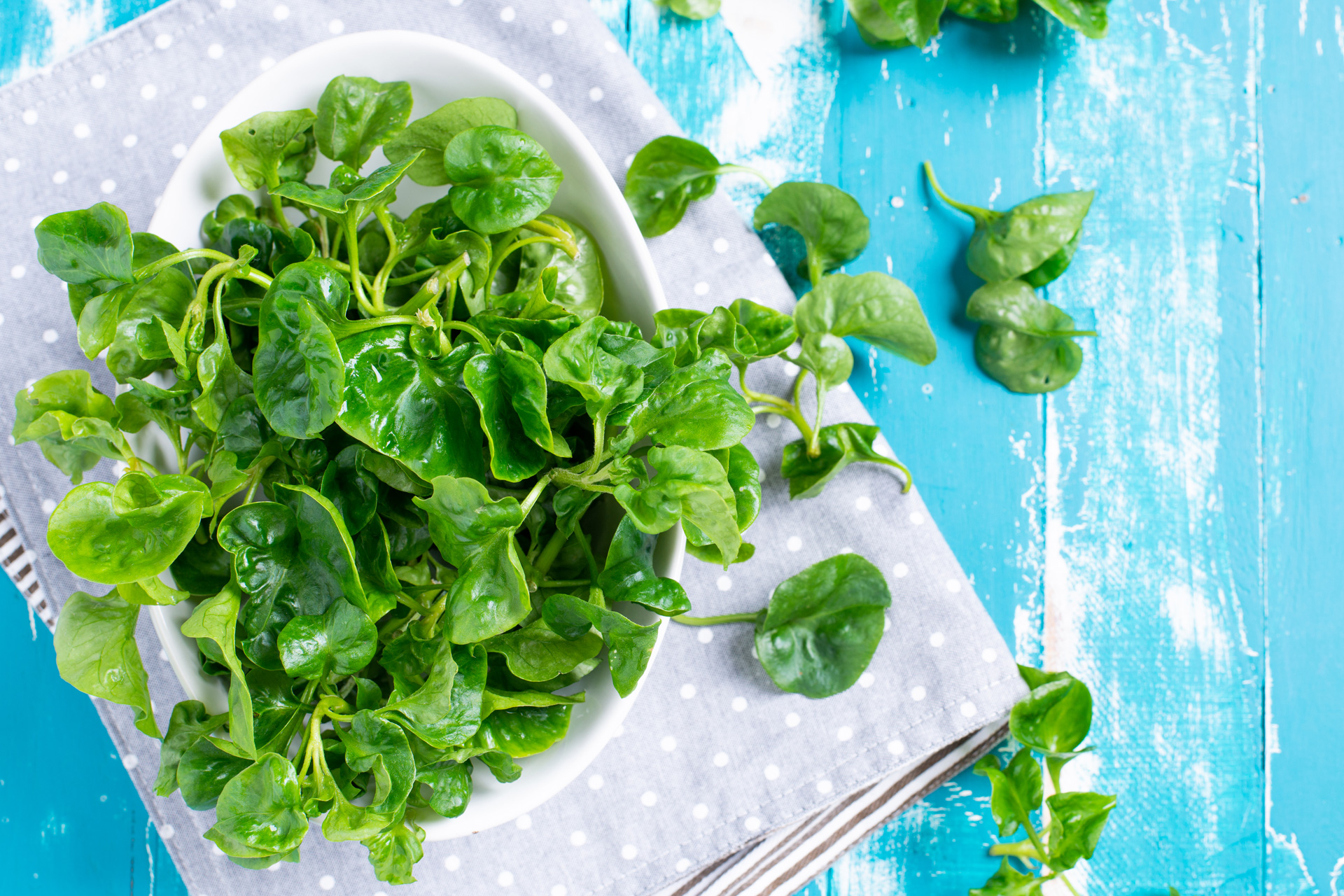 Ingredient of the Week: Watercress
---
This superfood can be used in a variety of spring recipes
Each week, plant-based cook Bettina Campolucci Bordi, founder of Bettina's Kitchen, gives us the lowdown on a particular seasonal vegetable or ingredient, offering details on its history and health benefits, plus cooking tips and a recipe. This week it's watercress, which is in season from around April to September (find out more about what's in season here).
Vegetable of the Week: Watercress
Watercress (Nasturtium officinale) is a leafy green vegetable that is a member of the Brassicaceae family, often considered a superfood due to its high nutrient density and potential health benefits. It's believed to have originated in Europe and Asia, but it is now cultivated worldwide and is a popular ingredient in many cuisines. Here, we will explore the history, nutrition, cultivation, and culinary uses of watercress.
Health Benefits
Watercress has been used for its medicinal properties for thousands of years. Ancient Greeks and Romans believed that it could cleanse the blood and cure a variety of ailments, including coughs, colds, and even baldness. In the Middle Ages, it was often used as a treatment for scurvy, a disease caused by a lack of vitamin C. It was also used as a diuretic and to promote digestion.
The cultivation of watercress for food dates back to the 16th century in Europe, where it was grown in small streams and ponds. In the 19th century, watercress became a popular food in England, where it was grown in the fast-flowing waters of the River Thames. The industry in England grew rapidly, and by the 1850s, there were over 300 watercress farms along the Thames.
The vegetable is an excellent source of vitamins and minerals, including vitamins A, C, and K, calcium, and iron. It is also a good source of antioxidants, which can help to protect the body against oxidative stress and has been said to prevent chronic diseases such as cancer, heart disease, and Alzheimer's disease.
Watercress can be used in a variety of recipes, both cooked and raw. Here are a few ideas.
Soup: Watercress makes a flavorful base for a creamy soup. Sauté chopped onions and garlic in a pot until soft, then add chopped potatoes and vegetable broth. Simmer until the potatoes are tender, then add a bunch of chopped watercress and simmer for a few more minutes. Puree the soup with an immersion blender until smooth, then stir in a little cream and season with salt and pepper.
Pesto: Watercress makes a delicious and nutritious alternative to basil in a classic pesto recipe. Combine a bunch of watercress, garlic, pine nuts, and grated Parmesan cheese in a food processor and pulse until finely chopped. With the motor running, slowly drizzle in olive oil until the pesto is smooth and creamy. Season with salt and pepper to taste.
Salad: Watercress adds a peppery kick to any salad. Toss together a handful of watercress, mixed greens, sliced radishes, and crumbled feta cheese. Drizzle with a simple vinaigrette made with olive oil, red wine vinegar, Dijon mustard, and honey.
Stir-Fry: Watercress is a great addition to a stir-fry. Heat some oil in a wok or skillet and stir-fry chopped garlic and ginger until fragrant. Add sliced chicken or tofu and stir-fry until cooked through. Add chopped watercress and stir-fry until wilted. Season with soy sauce and sesame oil and serve over rice.
Last but not least, one of my favourite recipes using watercress is this epic salad.
Recipe: Spicy Watercress and Noodle Salad
Makes 4 – 6 servings
Ingredients: 
135g rice noodles

2 bunches watercress, washed and leaves roughly chopped, stems finely chopped

1 thumb ginger, grated

1 small shallot, finely chopped

2 cloves garlic, finely chopped

Pinch of chilli flakes

40-60ml olive oil, or cooking oil
For the dressing:
4 tbsp tamari, or soy sauce

1 tsp sesame seed oil

1 tbsp maple syrup

1 tbsp peanut butter
For the topping:
Juice of 1 lime

A handful of toasted cashews, roughly chopped
Method:
Cook the rice noodles as per packet instructions, then run under cold water to cool. Drain well and add to a large salad platter with half of the watercress.

Add the ginger, shallot, garlic and chilli flakes to a large heatproof bowl.  

Then heat oil in a pan until very hot. Remove from heat and immediately pour the hot oil into the heatproof bowl to cover the ingredients, which will cook in the heat of the oil. Then add the dressing ingredients and mix well.

Pour this mixture into the large bowl of rice noodles and watercress and mix everything until combined. Then add the rest of the watercress and give it a final mix.

Top with lime juice and enjoy!