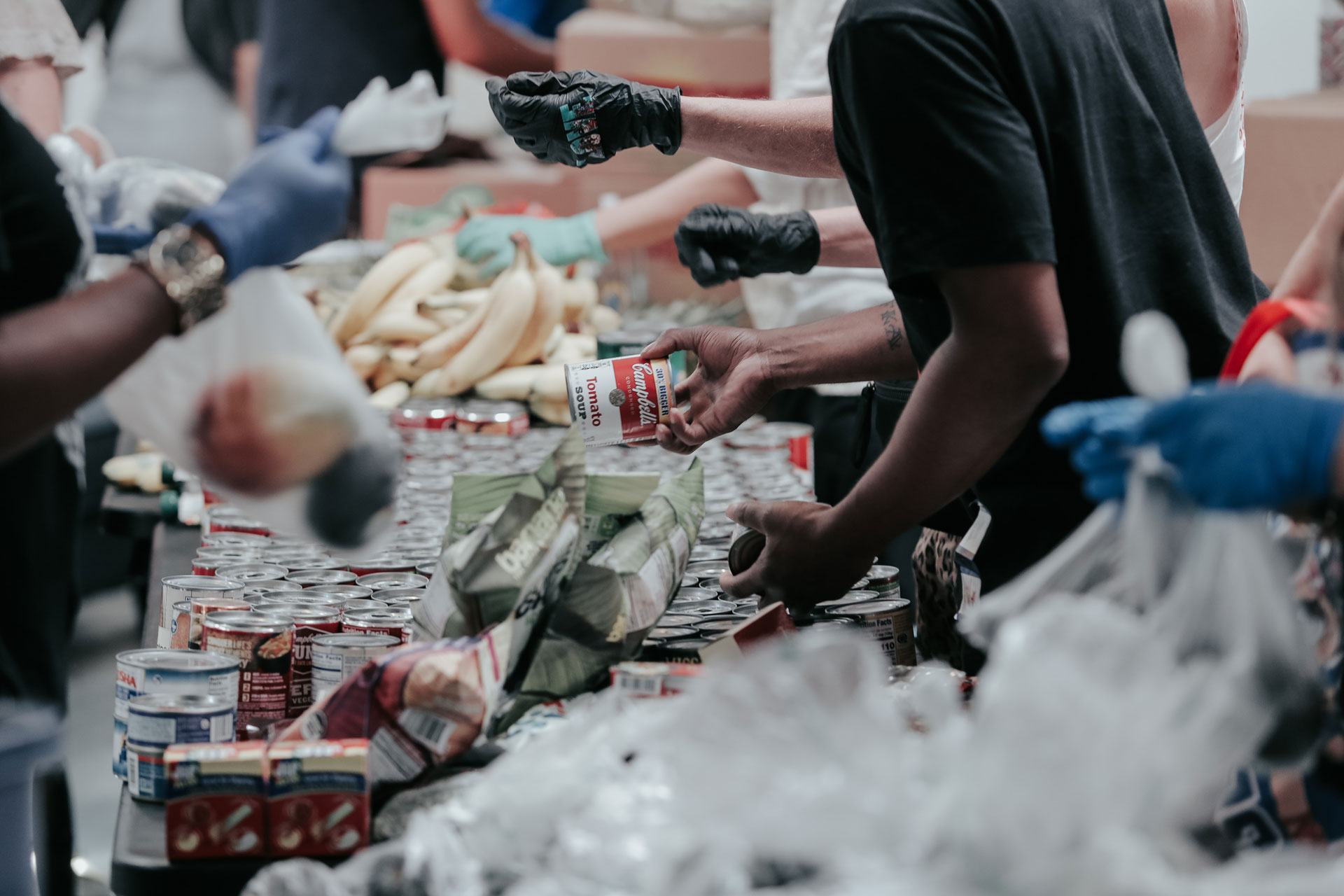 You Can Support The Trussell Trust By Dining Out This Year
---
A new fundraising campaign is helping raise money for food banks
Since being founded back in 1997, The Trussell Trust has worked tirelessly to reduce hunger and poverty, running a network of food banks across the UK. There are plenty of ways to get involved – but the charity's latest initiative, Tip For Trussell, makes it easier than ever to show our support.
Created in partnership with Nick Gibson, who owns Islington pub the Drapers Arms, the new scheme involves restaurants adding a £1 donation to diners' bills, which will go towards The Trussell Trust. Running throughout the year until August, it will work in a similar way to StreetSmart's annual campaign, which raises hundreds of thousands of pounds for homelessness each year. 
View this post on Instagram
Speaking about the initiative, The Trussell Trust said: 'With rising living costs and energy prices at record highs, many people are facing impossible decisions this winter, like whether to cook hot food or switch on the heating. But ultimately, no one in the UK should need a food bank – all of us should have enough money for the essentials like food, clothing and heating. 
'The support of the Drapers Arms and others in the restaurant industry will help food banks within our network continue to provide that lifeline of emergency support, while we work together in the long term to ensure everyone can afford the essentials, like food.'
View this post on Instagram
A number of London restaurants have already signed up to the scheme, including Prawn on the Lawn in Islington, Leroy and Manteca in Shoreditch, and the Marksman pub in Hackney.
In the UK, more than 14 million people live in poverty; The Trussell Trust aims to help these people by providing emergency food and support via its network of 1,200 food banks. The charity's work is particularly important in the current climate, with the cost of living crisis forcing more and more people into hardship. Between April and September last year, the Trust reported record numbers of people seeking help, with 320,000 people forced to turn to its food banks – a 40 per cent increase in comparison to the previous year.
You can find out more trusselltrust.org or via Instagram