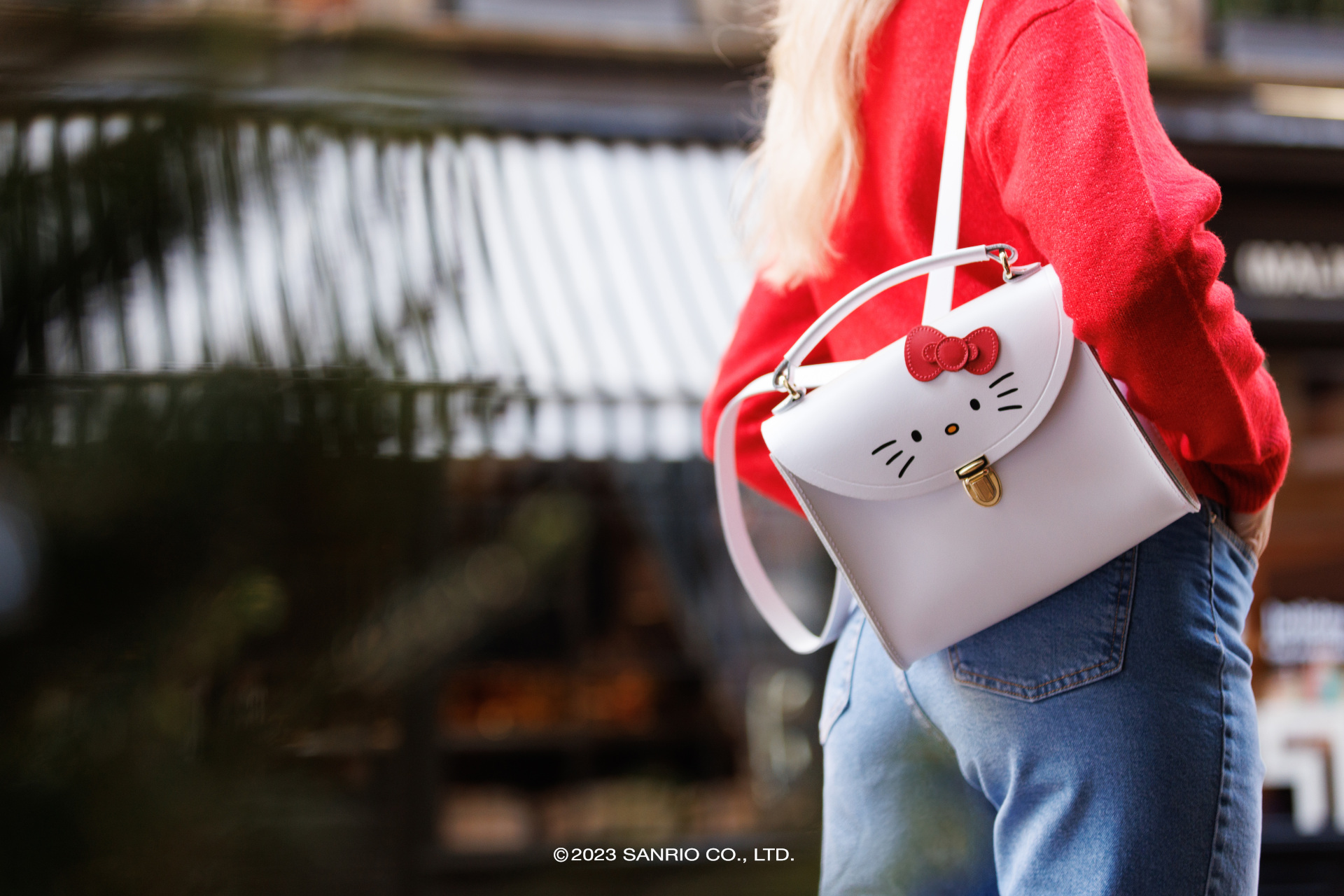 Cambridge Satchel Celebrates 50 Years Of Hello Kitty
This little kitty went to Cambridge
How do you celebrate a milestone birthday? You go big, and you certainly don't go home. Cambridge Satchel and Hello Kitty have some pretty big anniversaries coming up, so the two have teamed up on a year-long collaboration to celebrate. Here's all the details.
The Country & Town House Responsible Buyers' Guide
Introducing Hello Kitty: The Cambridge Satchel x Hello Kitty Collaboration
British leather goods brand Cambridge Satchel is known for taking tradition and adding a little spice – so it should come as no surprise, really, that the brand has chosen the queen of Sanrio to help celebrate its 15th birthday. Cambridge Satchel will be teaming up with Hello Kitty, the beloved white cat (and pop culture icon), on a year-long collaboration that will also celebrate a big occasion for the Sanrio character: her 50th birthday.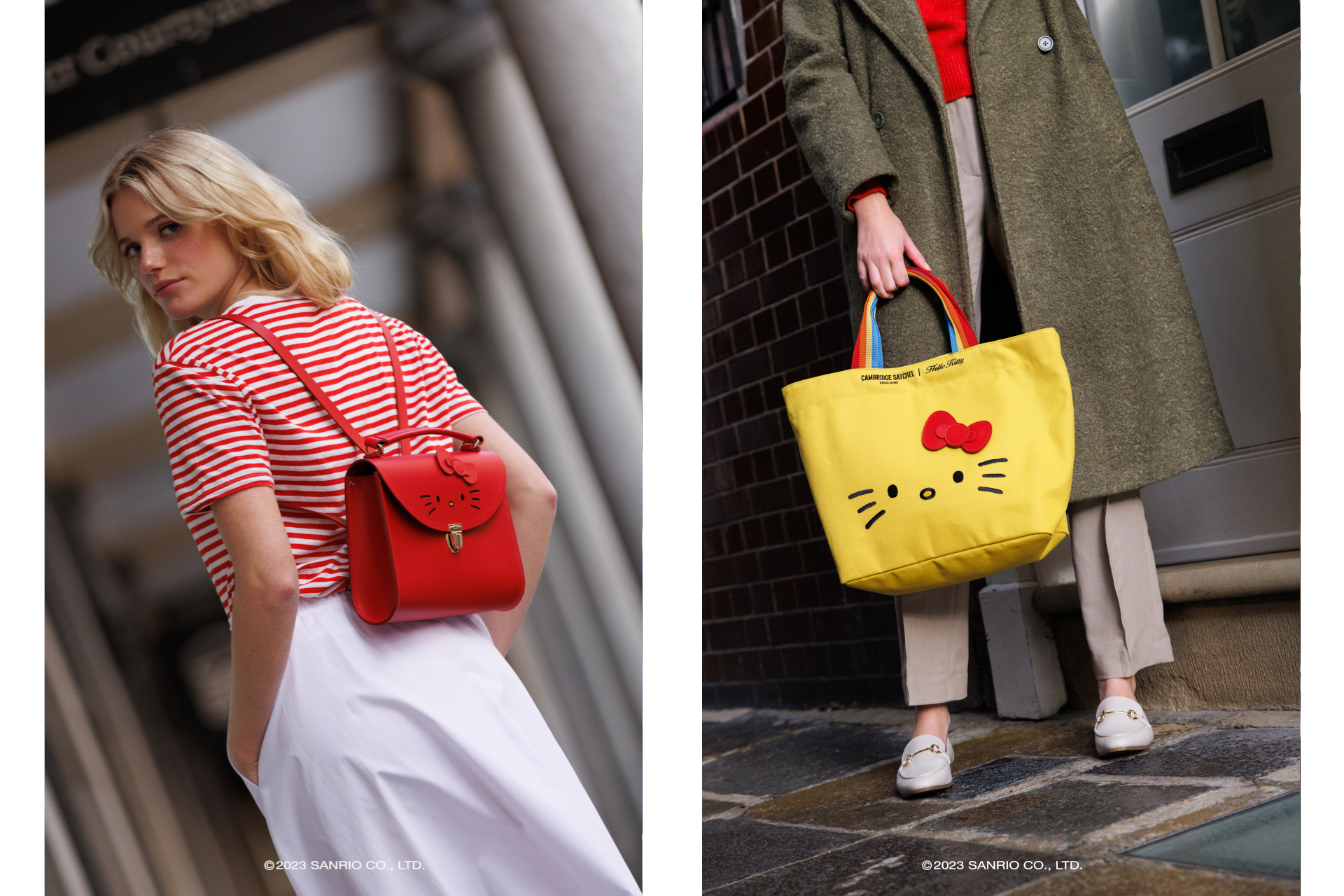 'Collaborating with Sanrio is like a joyful meeting of two timeless icons, where creativity knows no limit and fun is the universal language of connection,' said Carine de Koenigswarter, Cambridge Satchel CEO. 'Just as Hello Kitty brings back cherished memories, our Cambridge Satchel bags are meant to be loved for a lifetime.'
'We are very excited to team up with the Cambridge Satchel on this new project,' added Silvia Figini, COO of Sanrio for EMEA, India and Oceania, and Mr. Men for Worldwide. 'Hello Kitty is a true pop icon, loved by generations of kids and adults and inspiration for artists and designers. This is why the combination of the global appeal of Hello Kitty and the great experience of Cambridge Satchel in creating high quality accessories will generate the perfect formula to deliver a wonderful line to our fans.'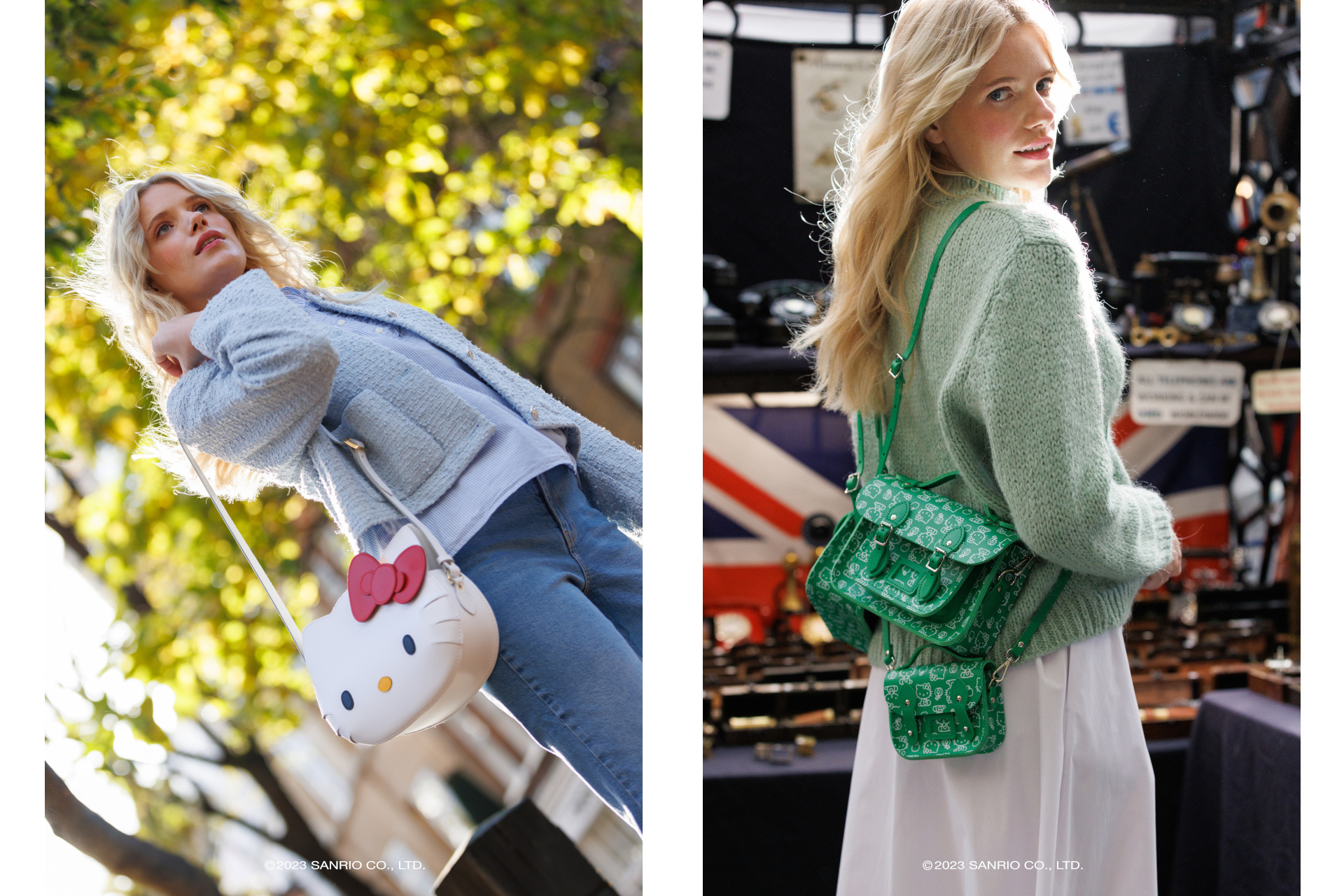 What Can We Expect From The Collab?
The first part of the collaboration is 'Introducing Hello Kitty', and is described as a nod to the Sanrio character's playful personality. Comprised of leather bag and accessories, including card holders and charms, the collection reimagines some of Hello Kitty's iconic features on Cambridge Satchel designs – from backpacks with whiskers and red bow keyrings to illustrated satchels and Hello Kitty-shaped handbags.
Cambridge Satchel's hero bags, like The Popp, The Portrait Backpack, The 13″ Batchel and The Mini, will take centre stage in the collab – with new vibrant colourways of red, apple green and yellow.
More To Come
The partnership between Hello Kitty and Cambridge Satchel will continue for the next year, with more celebrations and activations (including an appearance from the little white cat herself) yet to come. Cambridge Satchel is also schedule to pop up in various places in the US, Japan and China.
Two more collections, 'High Tea' and 'Rainbow', are also set to drop in early 2024.
When & Where Will The Collection Be Available?
The 'Introducing Hello Kitty' collection is available to pre-order now on Cambridge Satchel's UK, US and EU sites, and will be available to buy from 1 December from the brand's three UK stores and online. Prices range from £45 to £285. cambridgesatchel.com
Images courtesy of Sanrio