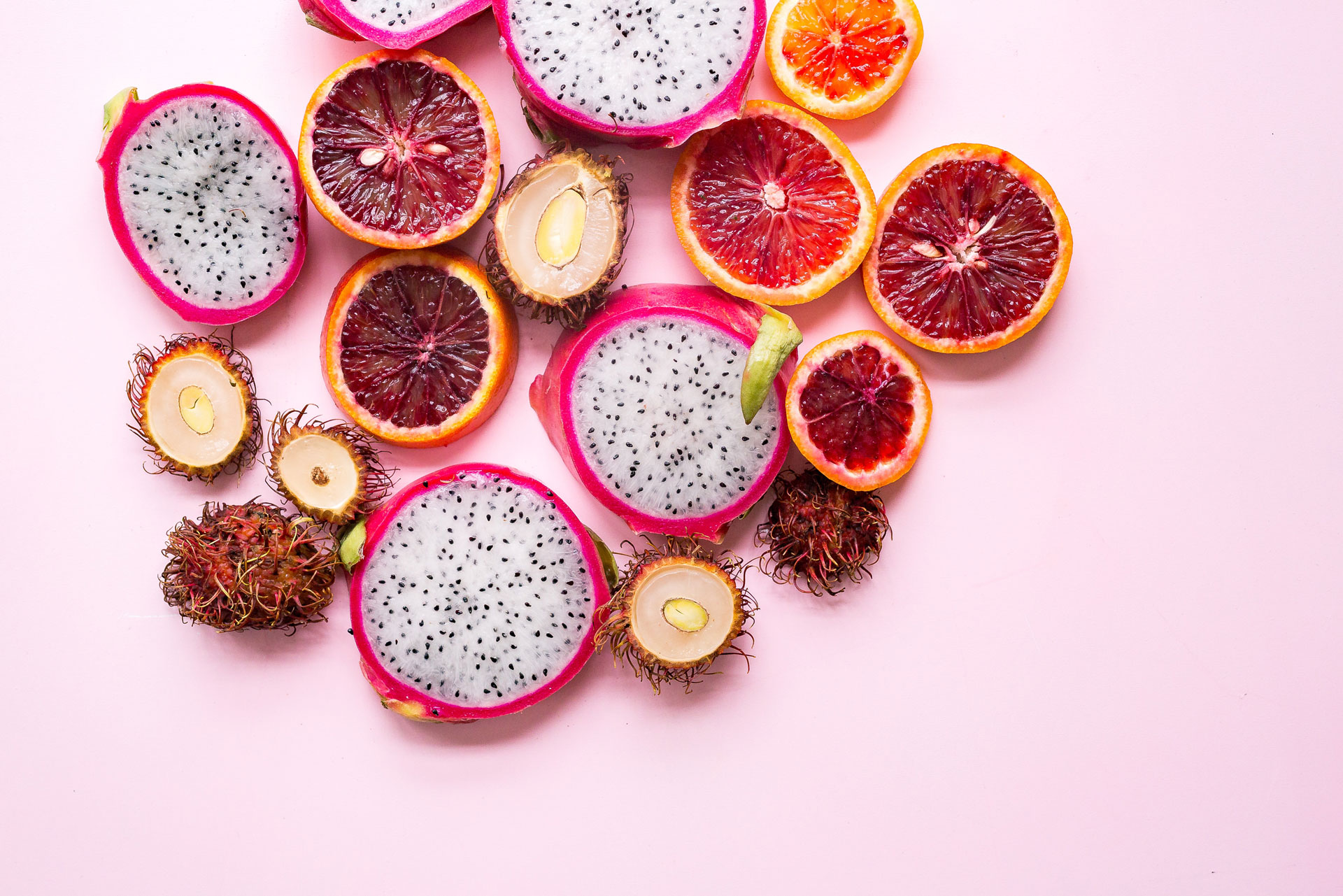 Wellbeing Trends 2020: The A-Z of Wellness
---
From gut health to workout gear, we've got you covered
Get clued up on the latest wellness trends and beauty buzzwords; we guide you through best treatments, products, places and people to put you back in peak condition.
The A-Z of Wellness
Alcohol
We all know the negative effects of drinking too much. Luckily, you'll barely know what you're missing with the fantastic array of non-alcoholic drinks now available. For beer, we'll defy you not to love the taste of artisan lager brand, Fit Beer (£22.50 for a case of 12) if spirits are your Achilles heel, try a Seedlip negroni for a pick-me-up.
Bacteria
It might seem counterintuitive to add bacteria to your beauty regime but brands like US-based Mother Dirt actually use live bacteria to combat our predilection for over-cleansing, thereby removing the healthy bacteria from our faces, which can result dryness, acne and eczema. The live bacteria does all the good work for you, leaving you with balanced, hydrated and healthy-looking skin. Cult product? Mother Dirt AO+ Mist (£49.99).
The Best Places to Meditate in 2020
Clubs
Wellness with kids was made easier by the opening of Cloud Twelve members' club in Notting Hill, which offers adults some much-needed 'me time' (from IV drips to cryotherapy), while an Ofsted registered crèche provides stimulation and care for the little ones. A win-win in our book (family memberships from £2,000 per year).
Deliveries
Never has it been easier to get a balanced diet delivered to your door. Try Potage for dishes such as hot smoked salmon, avocado and brown rice salad with sweet chilli dressing. Concerned about what your children are eating? Wild Child Kitchen offers balanced and nutritious, kid-friendly food like lamb and sultana meatballs in roasted veggie sauce with quinoa to those living within the M25. Check out our guide to the best food delivery services on the market right now.
Editor's List
Beauty junkies should put writer and beauty editor Olivia Falcon's number on speed dial. With over 15 years in the business, Olivia has launched The Editor's List, a new platform where she gives you personalised, expert advice on the world's top cosmetic procedures and practitioners (both surgical and non-surgical) – and will even come along to appointments with you. Frank and fair, it's like asking a best friend whether you should go for that acid peel or trust this clinic for botox – all in the most discreet way. With consultations starting from £350, Olivia's service is bound to become the beauty industry's worst kept secret.
Feet
Don't neglect down there. Your feet need a bit of attention now and then. Margaret Dabbs' medical pedi will see your feet sloughed of dead skin and your toe nails shaped, buffed and re-hydrated.
Gut Health
Now that we know the gut is the epicentre of good health, it's important to pay attention. Check out our guide to the best supplements on the market, which includes information on the best probiotics on the market.
Blog: The Beyond MediSpa £10k Beauty Transformation
High Tech
Mirror, mirror on the wall…Now it's not just in fairytales that mirrors answer back. The smart HiMirror Plus, with Amazon's Alexa built in, will scan your skin and display back the results in graphic detail. It can then offer dermatological advice and makeup tutorials. £349.
Instagram
Avoiding the clean, lean, green tribe with their over filtered imagery and lack of qualifications, there are some real, qualified health and fitness gurus worth following. Amelia Freer (@ameliafreer) counts Victoria Beckham, Sam Smith and James Corden among her followers and her feed is loaded with great recipes and sound advice. Kayla Itsines (@kayla_itsines) may have the body of your dreams, but you don't hate her for it. Her feed is full of inspirational quotes, work outs and pictures of girls working hard to achieve their goals.
J Beauty
Western women are quickly cottoning on to Japanese beauty regimes which put a little more care and attention than perhaps we are used to over here: think double cleansing, sunscreen use, serums and organic boosters as part of the daily ritual. If you want to join the beauty beasts from the east, products to fill your cabinet with are DHC Cleansing oil (£24), Lululun Balance Moisture Masks (£33.99) and Kracie Ichikami Hair Styling Water (£14.18).
Kimchi and Kombucha
If you're not having kimchi with poached egg for breakfast, kombucha cocktails or sauerkraut sandwiches, you really don't know what's good for you (and your gut).
Light Therapy
Inspired by NASA research, LED light therapy is a non- invasive treatment that combats ageing and cellular damage, healing acne scars, inflammation and sun damage, promoting collagen and elastin production, leaving skin toned, smooth and plump. A course is recommended for radiant results. LED face masks for home-use bring anti-ageing technology to your sofa. £220 for a course of four at John Tsagaris.
Multi-Purpose Products
While Japanese influence sees some adding products into their routine, a slew of hardworking three-in-ones will make others streamline them instead. For a bargain, try Lixir's Universal Emulsion (£29).Want to splurge? Then Orveda's Prebiotic Emulsion should be your choice (£280).
Night Creams
Whereas day creams are made to protect, night creams are made to repair, so they're formulated differently and should form part of your daily skincare routine. Look for ingredients such as Vitamin C, retinol and hyaluronic acid as key active ingredients. We love Sunday Riley's Luna Sleeping Night Oil (£85) and Teoxane's RHA Serum(£79).
The British Beauty Scene: Olivia Falcon on the London Eye
Oscar-Worthy Treatments
Many of the dew-drop complexions at this year's Oscars can be put down to New York-based celebrity facialist Joanna Vargas and her Supernova facial. Her intense regime of peels, steams, masks and cryotherapy will no doubt have people jumping on the waiting list for A-list skin.
Plastic
Single-use plastic is becoming as socially toxic as cigarette smoking. We have a range of guides on how to be more sustainable – whether that's in your home, your wardrobe, your garden or your fridge.
Qi Gong
Also known as 'moving meditation', this ancient Chinese practice comprises a series of gentle movements that bring not only strength and flexibility but also energy to the body, while focusing the mind as you hold the poses through several breaths, inhaling and exhaling through the nose. Visit shaolintempleuk.org for more information.
Realistic Pricing
With brands such as The Ordinary, MAKE and Pestle and Mortar, and clever membership services like Beauty Pie, focusing more on product and less on packaging, this has been the biggest revolution in recent years. Our cult product? The Ordinary's Vitamin C Suspension 23% which brightens the skin and costs an incredible £4.90. What's not to love?
Social Media
Reading about the damaging effects of social media is probably just as bad as being online 24/7 in the first place, so we suggest just switching your tablet off and chucking it in a drawer/the sea. Failing that, there are plenty of apps to help you wean yourself off your smartphone addiction. Moment tracks how much you use your device each day and you can set daily limits; Forest plants a virtual tree when you leave your phone alone for half an hour (it dies if you don't); Twilight adapts its screen colour according to the time of day, so come night time, it filters the blue and gives you a more sleep-inducing red.
Tanning
Nowadays you don't have to spend 10 days in the Maldives to get a winter glow. Dr Sebagh's Self-Tanning Drops will do the job just fine; just mix
a few drops of the HEV Melanin-packed formula (which actually helps to protect skin for harmful HEV light) with your moisturiser and within a few hours, sun-kissed skin is all yours. £35; drsebagh.com
Ultimate Facial
With 23 years' experience as a doctor and surgeon under his belt, Mr Kambiz Golchin at the Dr Rita Rakus Clinic is set to revolutionise non-invasive, anti-ageing techniques with his new SVF Stem Cell Cocktail Technique facial, which works by extracting stem cells from your fat (easy apparently), using no nasty chemicals. From £10,000.
The Best Vegan Beauty Products
Vegan
One of the most potent food movements of the moment shows no sign of abating. From beauty brands like By Sarah to restaurants like By CHLOE and cookbooks such as Bettina Campolucci-Bordi's Happy Food, it's never been easier or more socially acceptable to ditch the animal products.
Work Out Gear
Athleisure has now left performance gear for dust in terms of sales (According to US market research firm NPD Group), meaning that we're all jumping on the leggings/trainers combo without necessarily training for that half marathon. We love Varley for high performance (from £45),No Ka'Oi, as who doesn't need a pair of silver metallic leggings (£210), and The Upside for prints that take it above and beyond.
X Marks The Spot
Everyone gets the odd breakout from time to time, so keep these spot killers in your beauty armoury. For those nasty, pus-filled ones, nothing beats Mario Badescu Drying Lotion (£16). For less troublesome beasts, La Roche-Posay's Effaclar Duo should do the trick (£17).
Yoga
Aerial yoga runs you through the gamut of traditional yoga poses but with the benefit of supporting the postures and deep stretches in a more relaxed way. It also feels a bit more exhilarating too.
Zzzzzzz…
Quality sleep can't be underestimated, so curate your perfect snoozing environment using our handy guide to a perfect night's sleep.
DISCOVER MORE