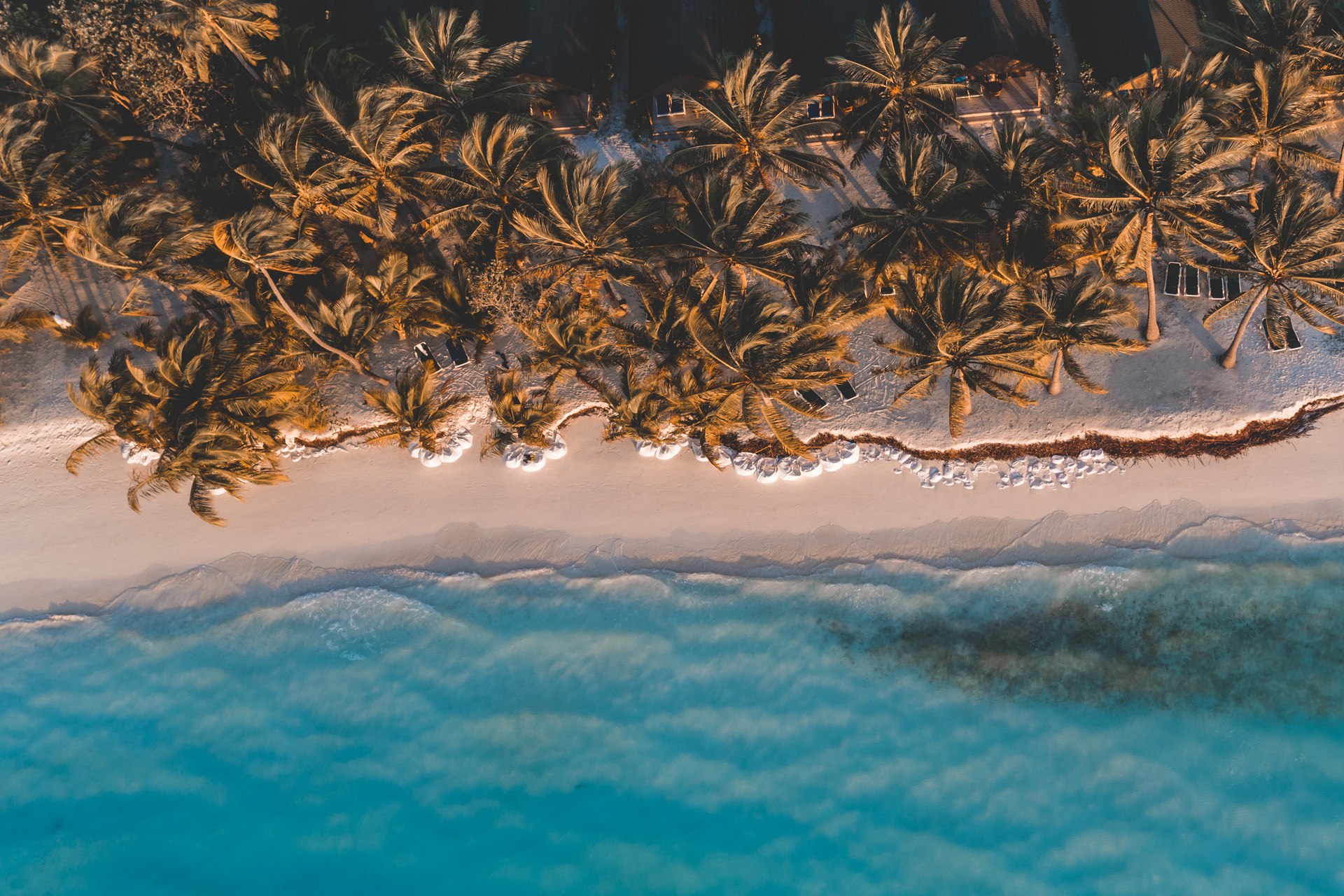 Beyond The Beach: Sustainability In The Maldives
Sustainability in paradise
The twin imperatives of tourism and climate change have led the Maldives to put environmentalism and sustainability at their core. Lauren Ho reports
Read the C&TH Responsible Tourism Guide
Beyond The Beach: Sustainability In The Maldives
It's only when viewed from above that the full magnitude of the Maldives becomes apparent. Framed by the window of a tiny seaplane, the patchwork of coral islands below, almost like mother nature scattered a handful of aquamarine gems into the sapphire sea, are ringed by crystal-clear turquoise waters that lazily lap lush, sand-fringed islands.
From here, stunned by its breathtaking beauty alone, it's easy to see why the Maldives is one of the world's most desirable holiday destinations. A true paradise, it's the one spot that looks the same in real life as it does on a postcard: the sea really is that blue. The sand really is that white. And those pastel candy floss sunsets need no filter.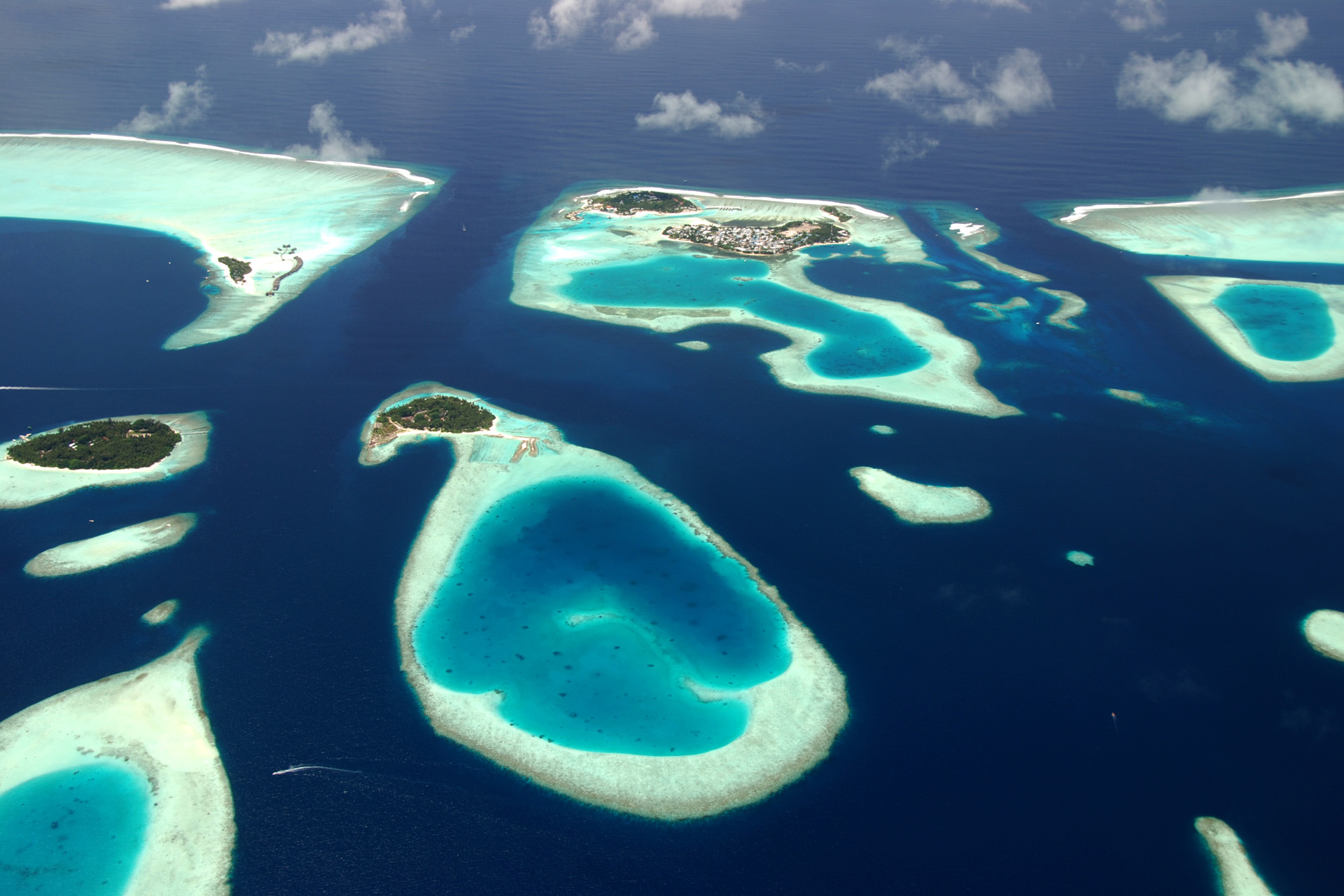 Located just southwest of Sri Lanka in the Indian Ocean, the archipelagic country's 26 atolls comprise a garland of over a thousand islands (of which around 200 are inhabited) that span a territory of roughly 35,000 square miles. With 80 per cent of these islands just one metre above sea level, though, it is also the world's lowest lying country. As is, it's been said that at the current rate of global warming, almost 80 per cent of the Maldives could be uninhabitable by 2050.
At the core of this island country's survival are its coral reefs, which not only create a natural coastal defence, but also provide a crucial source of income for the local community, thanks to their contribution to the fishing and tourism industries. Already in 2016, a rise in water temperature resulted in a dramatic bleaching event that affected almost 60 per cent of its coral reefs. Vulnerable, then, to the consequences of climate change, but also dependent on tourism, which accounts for 28 per cent of its GDP, the Maldives is in a bit of a paradoxical conundrum. And while, ultimately, it's the locals who will pay the price of the environmental damage, with approximately 1.5 million tourists visiting the Maldives every year (pre-Covid), the country's resorts are stepping up, making sustainability and the environment a priority.
The Anantara brand, for example, which has four resorts in the Maldives, has teamed up with conservation charity Coral Reef CPR to set up Holistic Approach to Reef Protection (HARP). A sustainability project aimed at protecting the reefs and ensuring that they thrive, through initiatives that include coral gardening, the programme offers guests at its resorts a chance to adopt a coral frame and personally plant it with the guidance of an onsite marine biologist.
In a similar vein, Huvafen Fushi, alongside its energy, water and waste management policies, also has the Coral Reef Rehabilitation Project, which comprises a carefully protected and thriving coral nursery with small coral fragments or 'nubbins' which guests can adopt and replant onto more mature frames, which can be viewed from the resort's underwater spa.
Amilla, meanwhile, continues to be a true disruptor to the Maldivian experience, not only aesthetically with its brilliant white minimalist cuboid villas, but it has taken things a step further in terms of sustainability that goes far beyond banning plastic bottles. This includes The Nut – a dedicated coconut processing facility that will utilise waste to make everything from cold-pressed virgin coconut oil to coco peat for the gardens – and Cluckingham Palace – home to the happiest chickens in the Maldives.
Over at Hurawalhi – also known as 'The Aquarium' due to its truly astonishing abundance of sea life – 30 per cent of the island is powered by solar energy thanks to 4,102.5 sq/m of solar panels, which is approximately the size of 26 volleyball courts. Elsewhere, the resort's hot water is a result of a clever heat recovery system that converts waste heat produced by generators into electrical energy. There is a water bottling plant and a food sustainability system which includes a recycling programme as well as organic and biodynamic produce grown in its own hydroponic greenhouse and extensive kitchen garden.
Meanwhile, just across the waters, its sister hotel Kudadoo Maldives Private Island is purely powered by the sun, with 984 solar panels on the roof of The Retreat – the hub that houses the main pool, restaurant, bar and spa – which has also been smartly designed to maximise natural air flow. The resort provides drinking water bottled at Hurwalhi's plant, has a sophisticated food and waste management system, and has partnered with conservation charities Manta Trust and Olive Ridley Project.
The latter protects sea turtles in the Indian Ocean through research, rescue and rehabilitation, and has a centre, with one of the biggest tanks in the Maldives, at One&Only Reethi Rah, where injured turtles spend the last weeks of recovery before being released back into the ocean. Elsewhere, the resort is also hard at work growing its own coral colonies, and has also partnered with EarthCheck – the leading certification programme in the travel and tourism industry – to implement an Environmental Management System that will help achieve a fully sustainable resort.
On the Fari Islands, the Ritz-Carlton is pushing boundaries in terms of sustainability. First, with a smart design that not only uses prefabricated design methods and materials – ensuring zero waste – but also maximises natural air flow. Not just a pretty face, there is also a considered and efficient approach to gastronomy, and the resort has partnered with like-minded brands and people including organic bodycare brand Bamford and renowned oceanographer Jean-Michel Cousteau, who provides an educational programme to encourage guests to discover and explore nature.
As a whole, the Maldives has committed to achieving net-zero emissions by 2030. An ambitious target, but with assistance from the World Bank that includes plans to build the world's largest floating power system, this island nation will hopefully be on track to showcasing energy sustainability to the world.
Featured Image via Getty