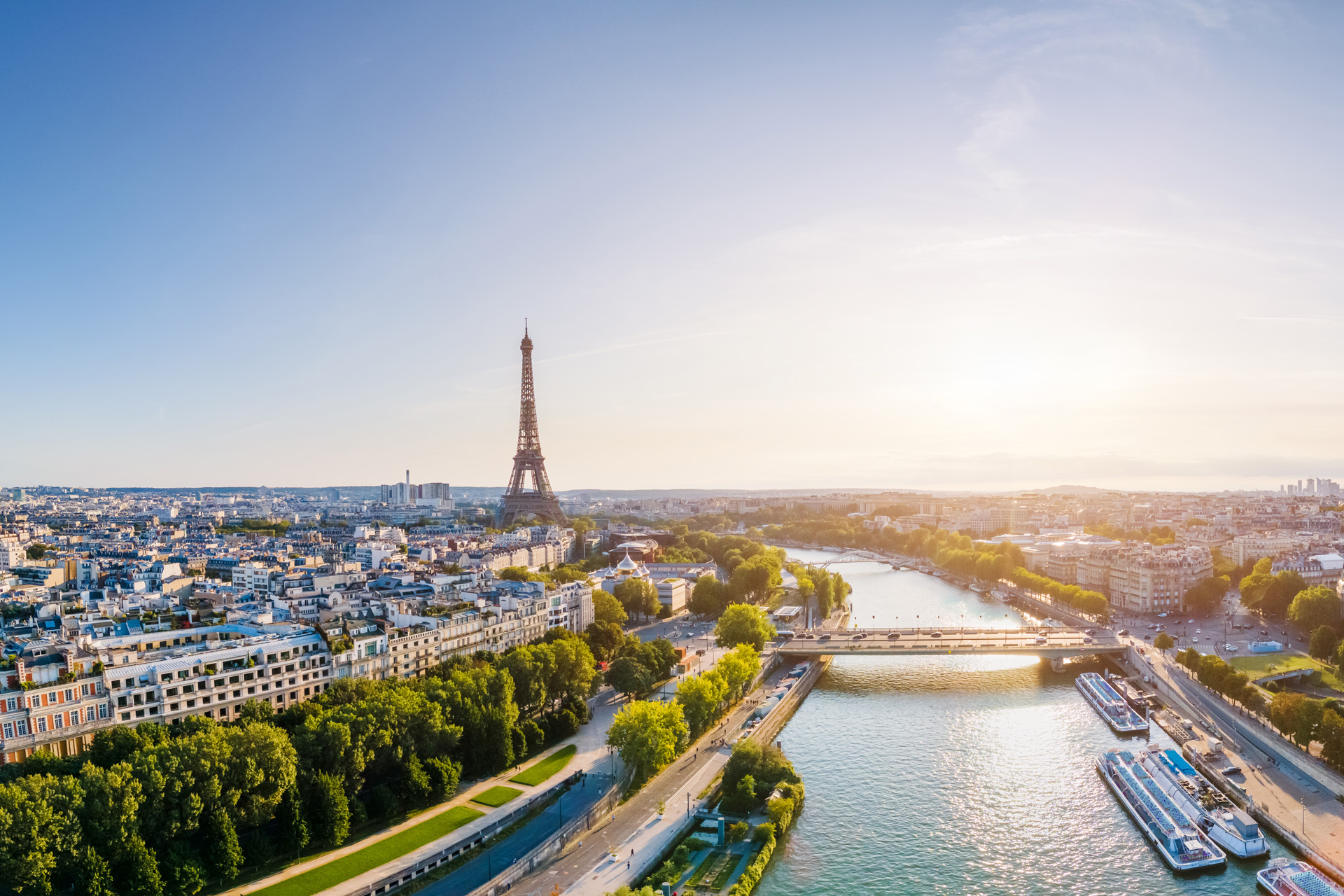 Sustainable Things To Do In Paris
---
The city of lights is getting greener...
We're all keenly aware of the climate crisis, and Paris is no different, from their recent bid to save energy by altering the Eiffel Tower's lighting schedule to its comprehensive public transport network. Looking to make the most of the city of lights (or channel your inner Emily in Paris) in an eco-friendly way? Whether it's for a week-long holiday for a fleeting weekend break, here are the best sustainable things to do in Paris to get you started.
Read the C&TH Responsible Tourism Guide
Sustainable Things To Do In Paris
Take The Eurostar
In 2022, there's only one way to get to Paris: by Eurostar. Connecting London to the city of lights in just over 2 hours, it's quicker, easier, and much more eco-friendly than flying. Make the journey feel even shorter by staying at the 25hours Hotel Paris Terminus Nord, situated just steps away from the Gare du Nord, where the Eurostar train pulls in. Book ahead to get the best deals on tickets. eurostar.com
Eat At Cojean
Paris' premier sustainable eatery, Cojean is B-Corp accredited (meaning it is ethical, sustainable and transparent), uses part of its profits to fight poverty, uses sustainably-sourced produce, and donates it leftovers to homeless shelters and foodbanks. Better still, all packaging eco-designed and made with recycled materials where possible, and their restaurants have dedicated recycling stations to ensure landfill waste is minimised.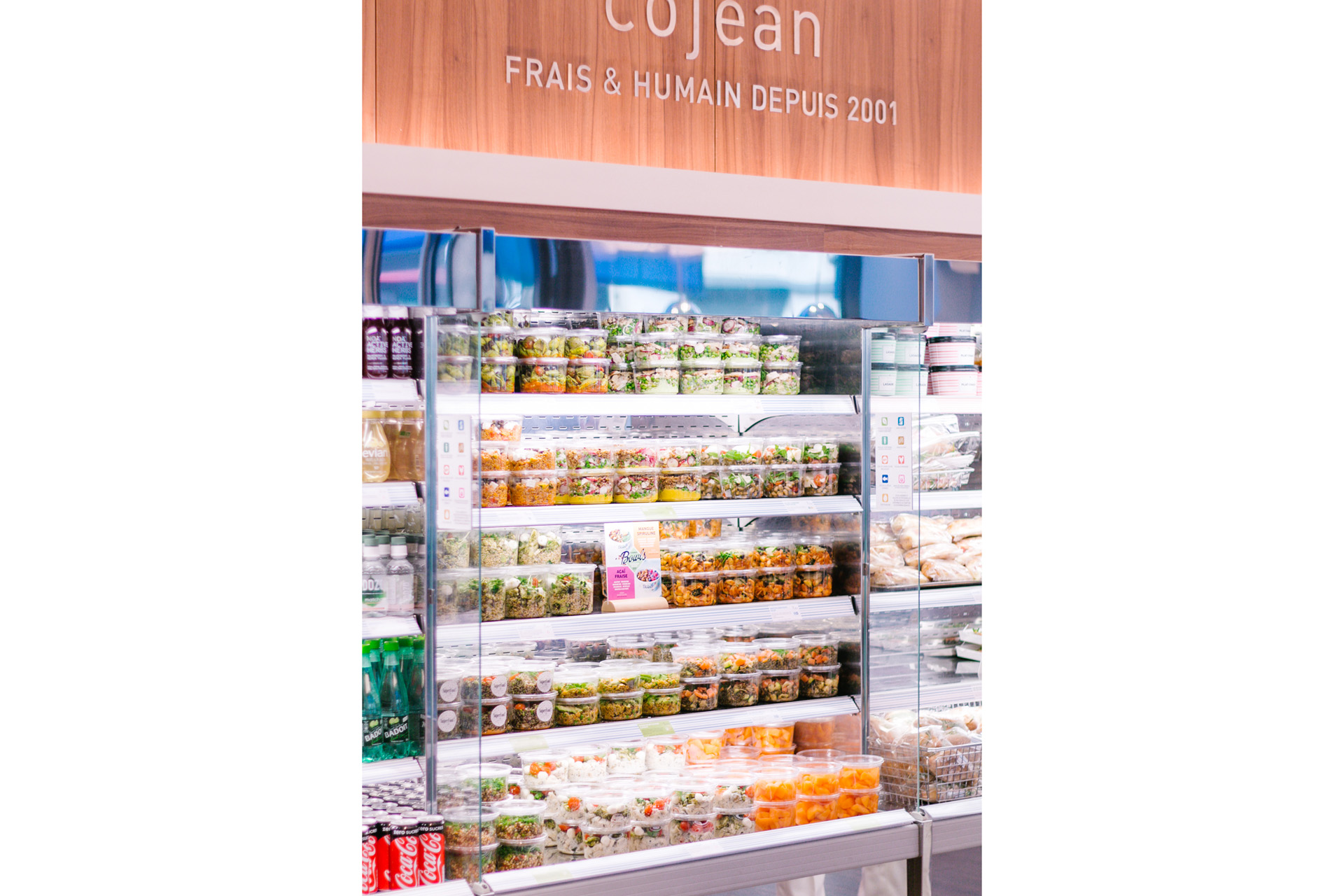 Combining fast food with healthy cooking, menus are seasonal and 40 per cent vegetarian with a range of cold and hot dishes, salads and sandwiches available, all focussing on whole foods for a healthy and balanced diet. Grab a delicious bite when you're on the go, and make sure you don't miss their delicious smoothies and cakes.
If you don't fancy travelling all the way to Paris to try their food, Londoners are in luck: with six branches across the UK capital, Cojean is ready for a British invasion. Head to Mayfair, Ludgate Hill, Chancery Lane, Canary Wharf, Selfridges and Cabot Street to sample the goods, and keep your eyes peeled for new stores popping up across the city. cojean.co.uk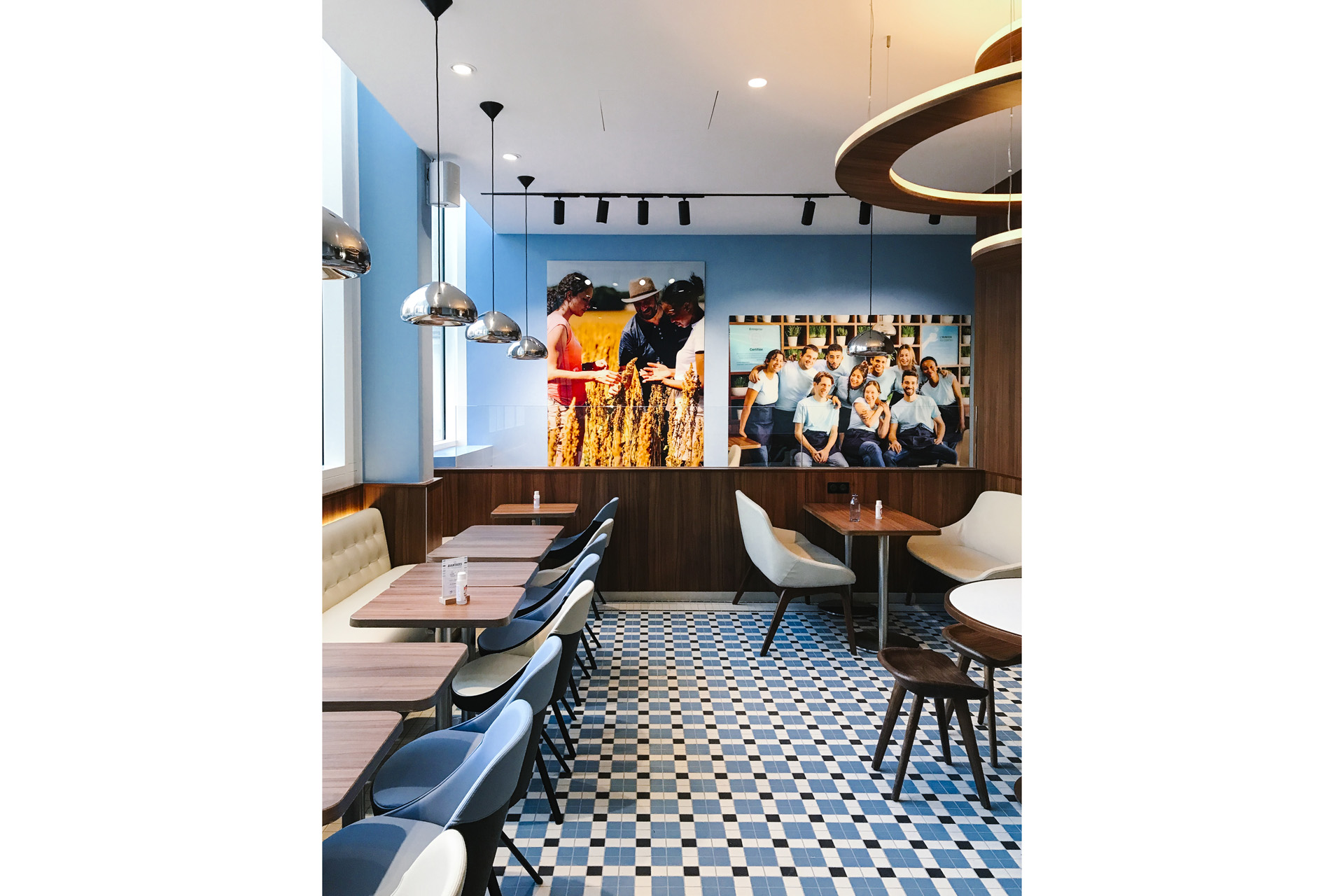 Cycle Around The City On Electric Bikes
Move aside Paris Metro, there's a new way to explore Paris quickly: on electric bikes. Paris has committed to making the city 100 per cent cyclable, and brand new bike lanes are popping up left, right and centre. In fact, between 2021 and 2026, they plan to have built 112 miles of segregated bike lanes (meaning cyclists are protected from other road vehicles by a concrete divider) across the city.
Make the most of it – and the gorgeous Paris scenery – by cycling around the city. There's no better way to traverse the city while still seeing its day-to-day beauty: cycle along the Canal Saint-Martin or the Seine, down quaint streets, and admire the delicious pastries gleaming through shop windows. Head to BizeBike to hire one of their chic electric bikes for the day, week, or month. You'll be zooming across the city in no time. bizebike.com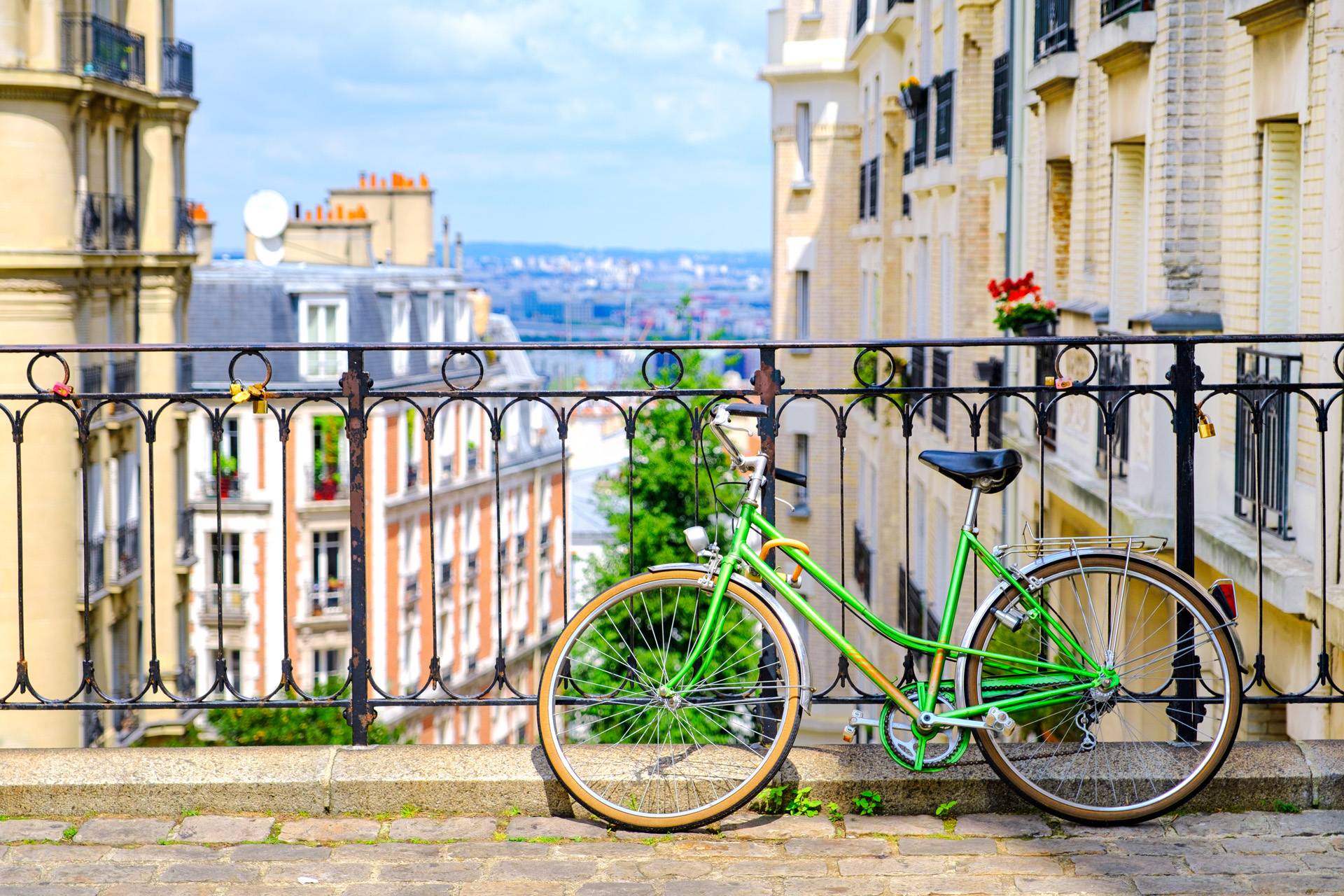 Visit La Caserne
Paris is famous for its fashion: chic, simple, and impossibly care-free. In 2021, La Caserne landed in the city's 19th arrondissement, a sustainable fashion hub hoping to transform the French fashion industry sustainably. Here, eco-brands can meet, collaborate and grow and photography and design studios can be hired, alongside useful events and discussions. Visitors can make the most of the on-site boutique, learn about the mission on a guided tour, and chomp on delicious vegetarian food at the on-site restaurant, Ora. lacaserneparis.com
Hop On A Green River Cruise
Drift along the Seine main character style on a Green River Cruise, a company – with its silent, electric boats – that aims to be carbon zero by 2026. Their Eiffel Tower trip will guide you at a leisurely pace down the Seine through the historic heart of Paris; keep your eyes peeled for key landmarks including the old facades of the Marais, the Louvre, Notre-Dame, the Pont Alexandre III, and of course the Eiffel Tower itself. greenriver-paris.fr

Visit The Paris Expo Porte de Versailles Urban Garden
Located in Paris' 15th arrondissement, Paris Expo Porte de Versailles is an exhibition and conference centre, currently preparing itself to be one of the 2024 Summer Olympics venues. Most importantly, however, its roof is home to the world's largest urban garden and farm, with over 30 different plant varieties spread across more than 15,000 square metres, growing fresh produce in the heart of the city.
Go for activities around sustainable food production, a guided tour, a yoga class, or just for a surreal stroll along a green Paris rooftop. nu-paris.com
Go Shopping At Centre Commercial
A department store founded by the creators of VEJA trainers Sebastien Kopp and François-Ghislain Morillion, Centre Commercial houses a range of ethical brands that align with VEJA's sustainable desires – those that use ecological materials, are committed to social causes, and have local factories, for example. Shop 'till you drop, with brands such as Patagonia, Bleu de Paname, Suzie Winkle and Norse Projects. centrecommercial.cc
Featured Image (c) Getty.