Morocco's peaks are a hidden gem for year-round sun, says Jessica Harris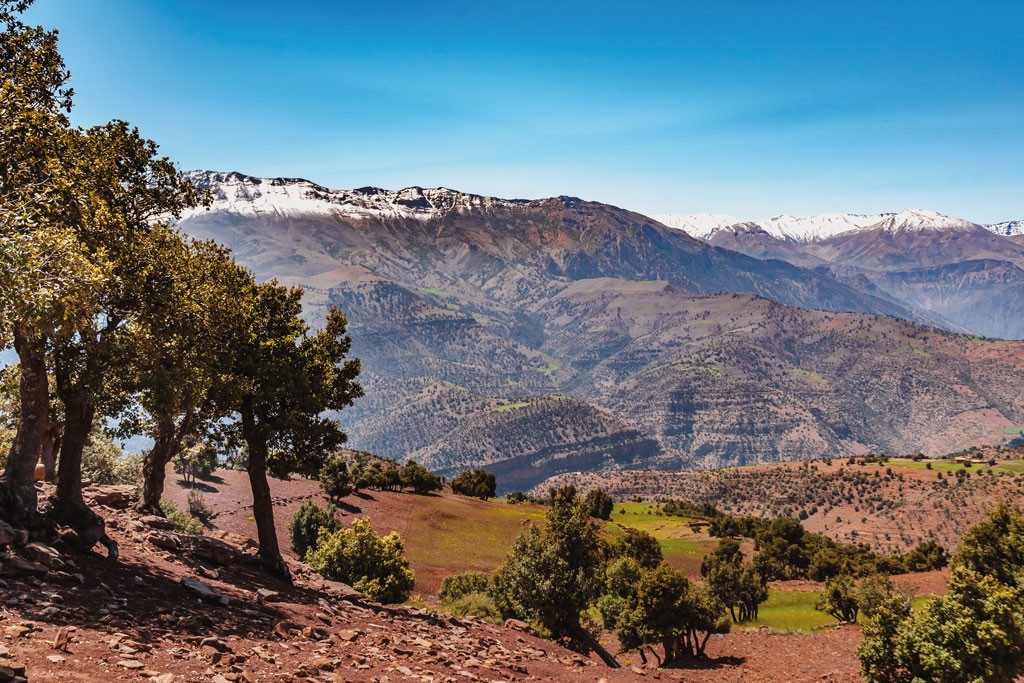 Morocco's the kind of place you visit once and immediately know you'll be back. It's impossible not to be seduced by the burnt orange skies, cumin-filled air and simple way of life sans technology and smartphones. While the dusty tracks and barren desert landscapes may have you fooled, a quick trip into the Atlas Mountains will present a very different story. Lush green hillsides, flowing rivers and picturesque waterfalls provide locals with an oasis to swim and bathe before the muezzin's melodic call to prayer rings out over the valley. An assault on the senses, it's hard to believe that it's just a three-and-a-half hour plane journey from London – no wonder tourism has more than doubled since 2002, to over 12 million visitors in 2018.
While typical hotspots such as Marrakech and Tangier remain popular with the masses, smaller towns like Asni, where I stayed at Kasbah Tamadot in the foothills of the Atlas Mountains, hold all the charm of old Morocco. Wander among the laden-down mules, haggle for trinkets and immerse yourself in the local Berber culture in this hidden gem. For the more adventurous types, trek along a scenic route to the Tarabzeg Plateau or walk onto Mount Ouarhir and ascend the Aguersioual and Tamatert passes. Then rest with a cup of mint tea with only the soaring birds for company.
STAY
For authentic Berber style with a hint of contemporary design, Richard Branson's Kasbah Tamadot hotel is a no-brainer. Only an hour from Marrakech, it's a sanctuary for weary travellers with panoramic views of the mountains.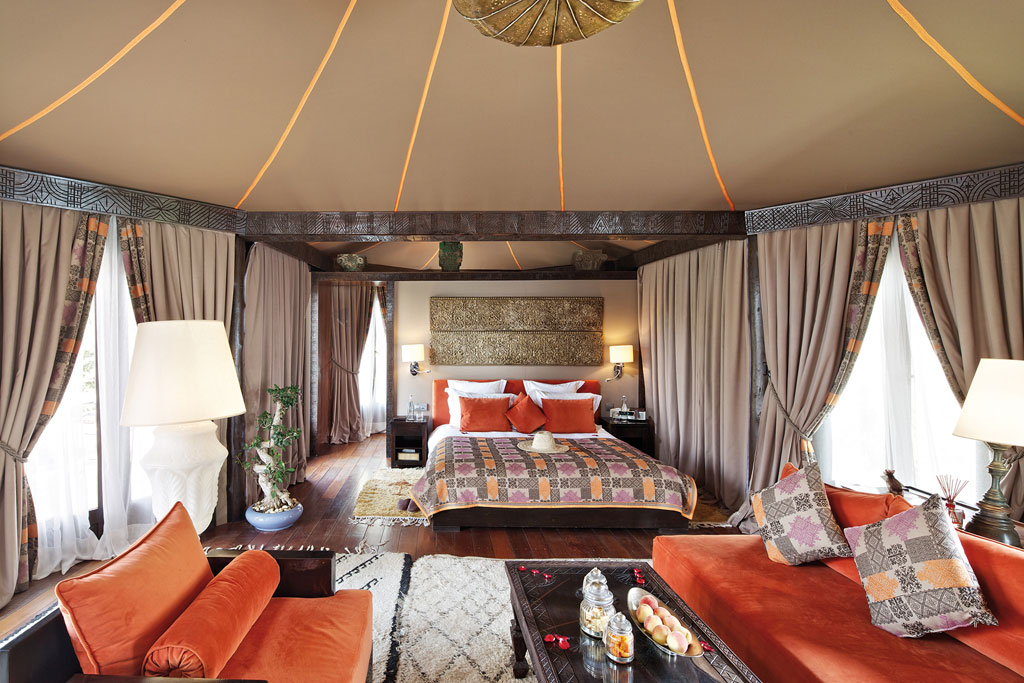 EAT
One night at Kasbah Tamadot's Kanoun restaurant and you'll be hooked on the heady mixture of African spices and sophisticated local offerings. Ingredients are sourced from the hotel's garden.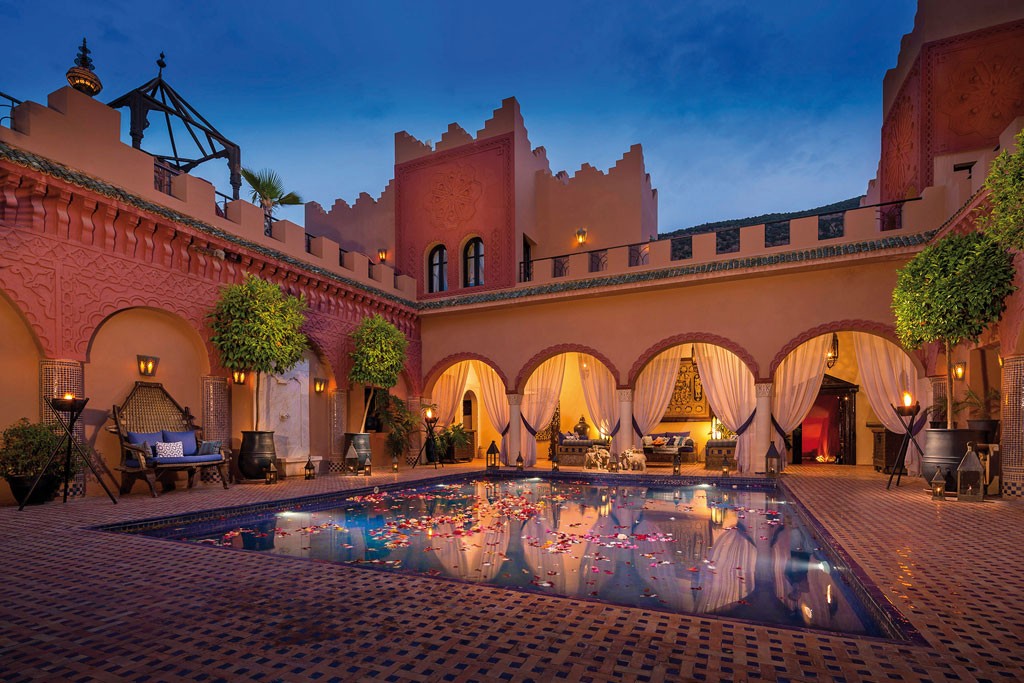 SEE
Be prepared to lace-up and enjoy the view on guided treks (Mount Toubkal is a popular choice for hardcore hikers), mule rides and cycling trips across dusty tracks and rocky terrain.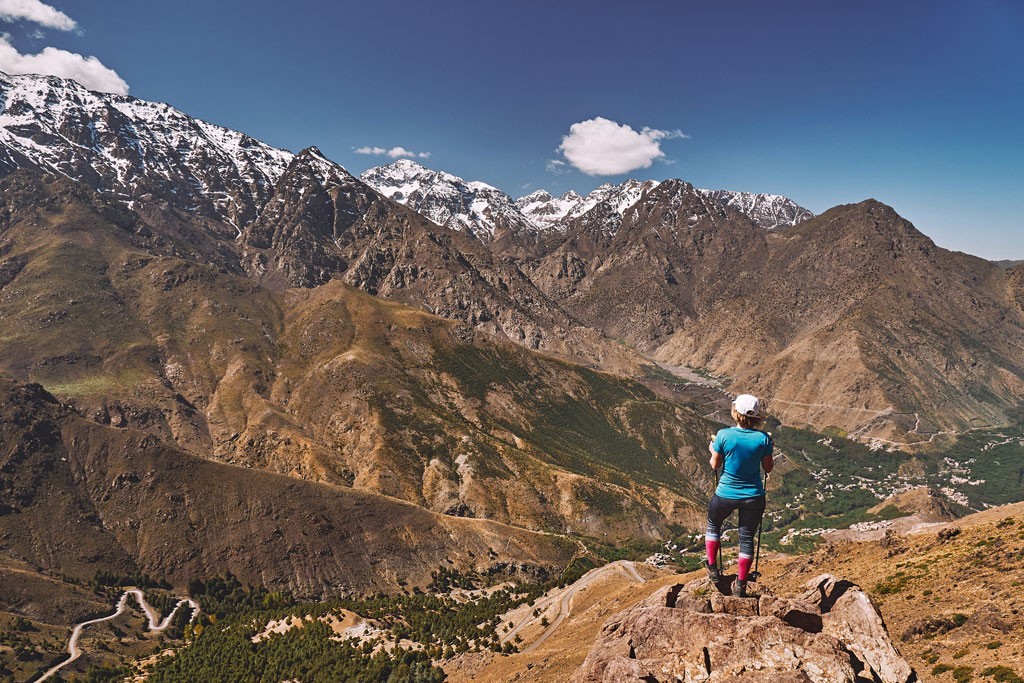 DO
Visit the beautiful Tin Mal Mosque and stand in awe of the architecture, before driving to the Tizi n'Test Pass, an ancient link between the Berber cities of Taroudant and Marrakech.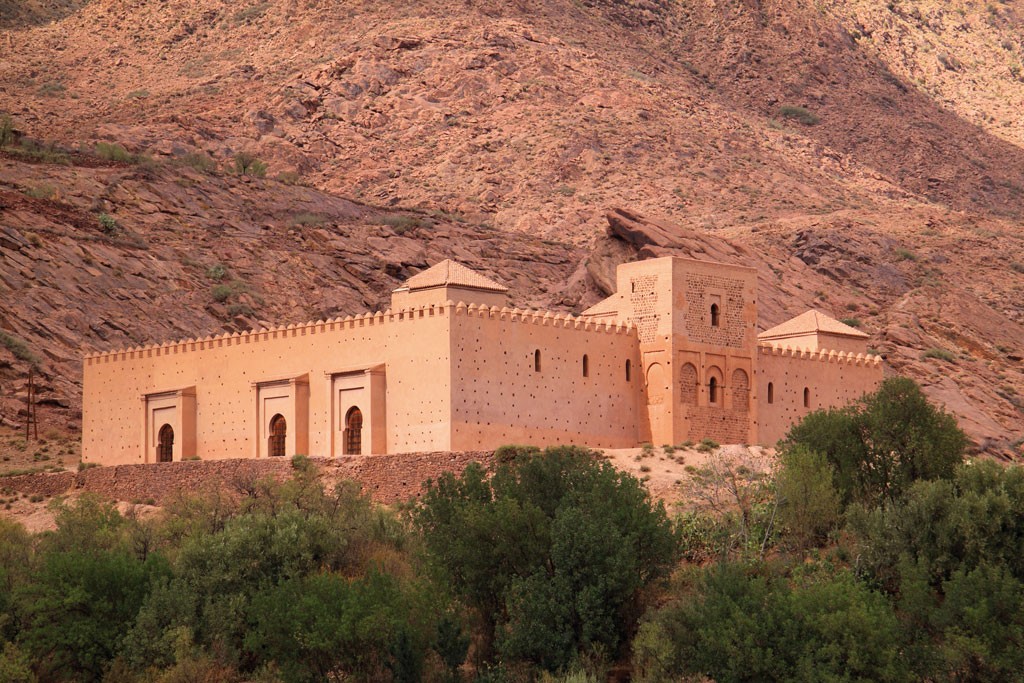 BUY
Beauty junkies can't leave Morocco without snapping up some argan oil from Aitma Sens. Located in Province d'Al Haouz, the pit-stop is an Aladdin's cave of homemade soaps and flower-infused oils for every ailment and beauty whim.
BOOK IT
Fly to Marrakech with British Airways from £85 return. britishairways.com
Stay at Kasbah Tamadot in Asni, Morocco. Doubles from £475 per night. virginlimitededition.com
MORE WEEKENDERS:
Geneva / Perugia / Bali / Moscow / Munich / Dubai / New York / Provence / Perth
---