Veganuary: London's Best Vegan Menus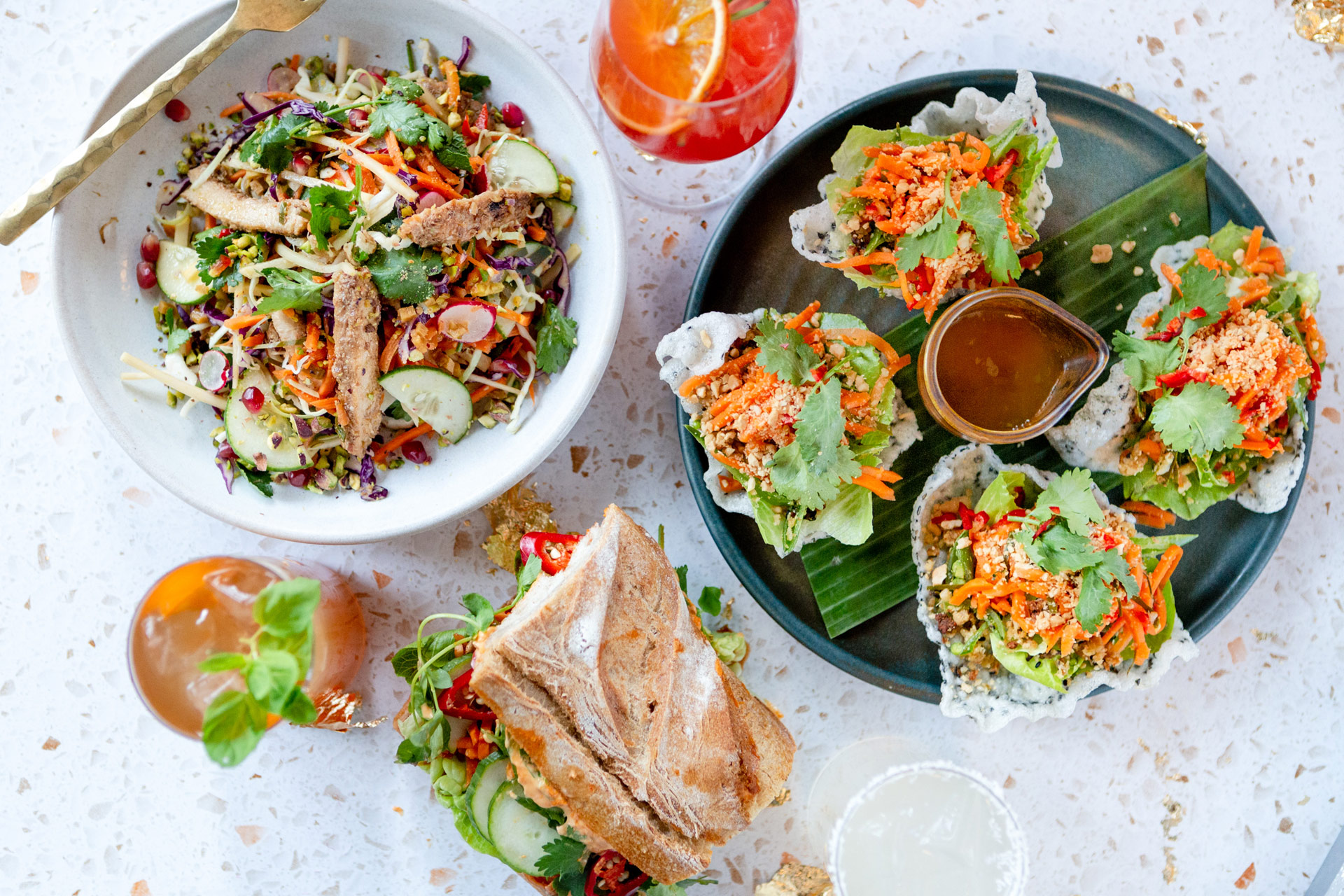 Veganuary: London's Best Vegan Menus
Plant-based specials to try in London
Veganism has skyrocketed in recent years, with more and more of us choosing to adopt a plant-based diet. A recent poll found that more than a third of people in the UK are interested in becoming vegan – and over 600,000 people gave Veganuary a go in 2022. This change in attitude towards our diet has not gone unnoticed by the London restaurant scene: many of the capital's best dining spots are adding innovative and delicious vegan dishes to their menus to meet modern needs. The days of bland, boring vegan dining are long gone. Here are some of the best vegan menus and specials to try in London this month and beyond.
11 Vegan Menus To Try in London This Veganuary
The Mayfair Chippy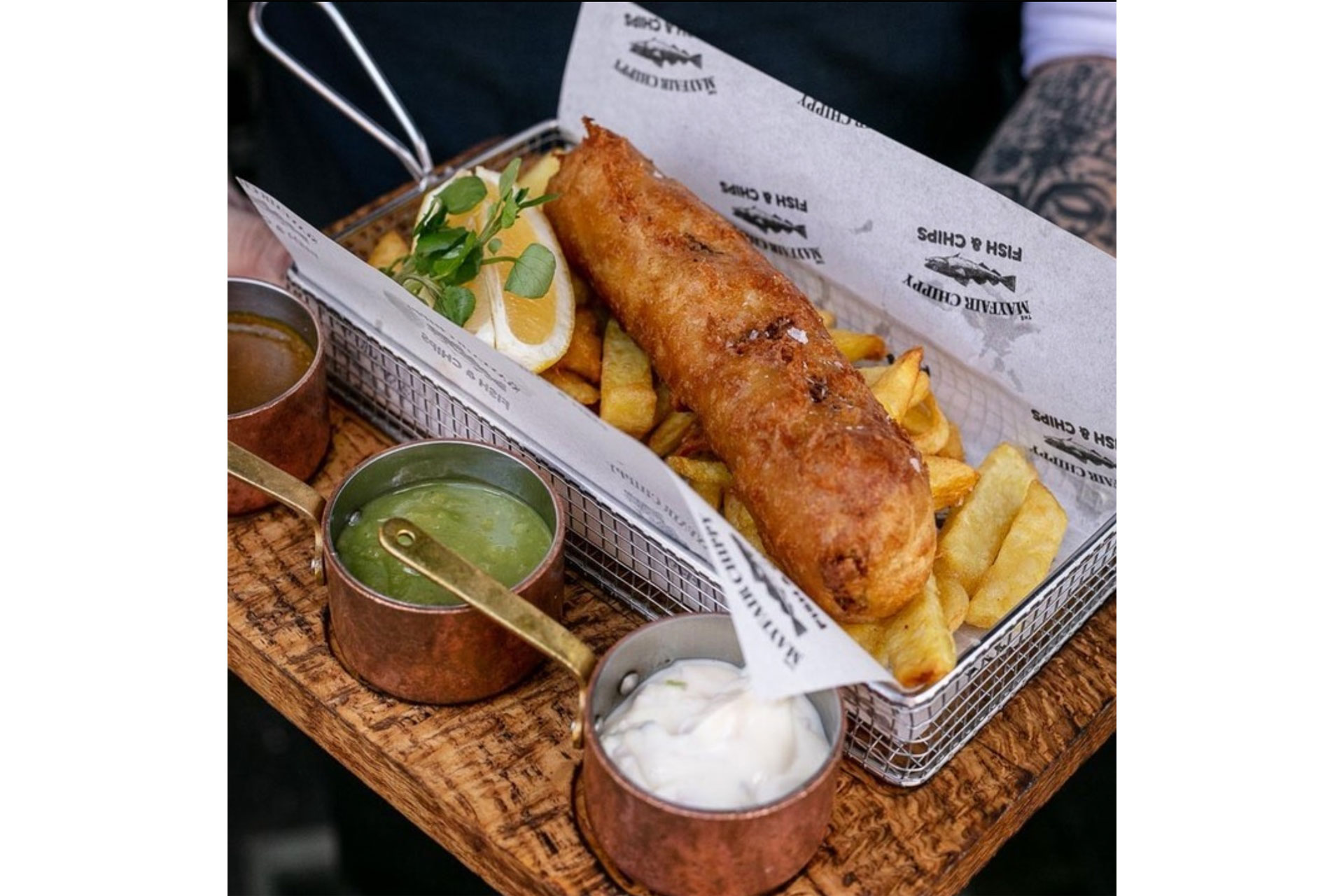 Craving fish and chips? Fear not: neighbourhood favourite The Mayfair Chippy is serving up a plant-based alternative this January. Swap fish for battered tofu, served with sriracha mayo, kimchi slaw and curried peas, alongside starters like crispy oyster mushrooms with truffle mayonnaise.
Until 31 January 2023, themayfairchippy.com
Sloane Place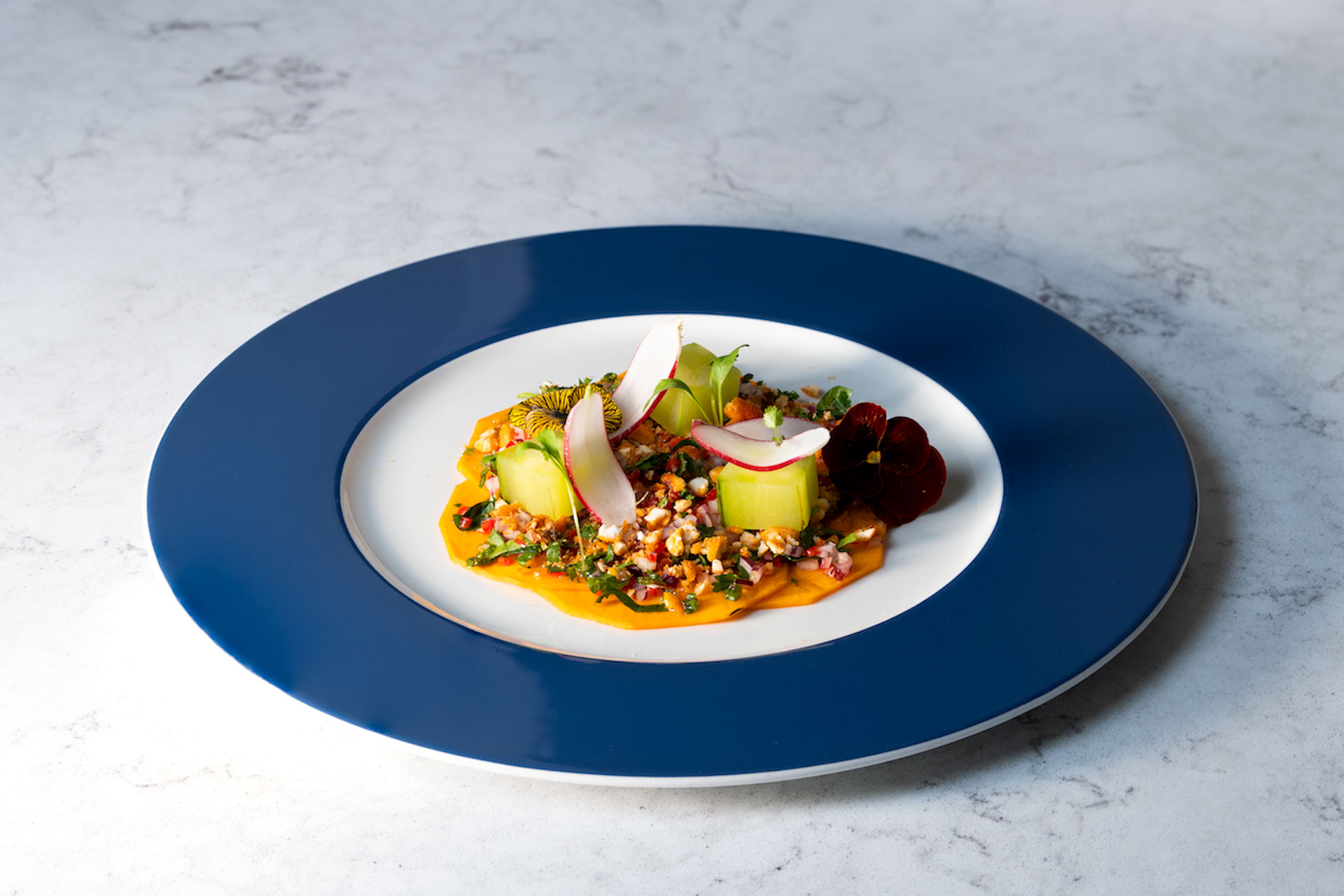 Sloane Place's stylish restaurant serves classy yet unpretentious food day and night, focusing on British-Javanese cooking. Equal attention is giving to plant-based dishes, with the vegan menu featuring starters like spiced butternut squash ceviche and Thai green papaya salad, followed by mains of aromatic coconut yellow curry main and Jerusalem artichoke falafel with roasted aubergine tomato compote. There are three desserts to choose from too – our top pick is the riesling poached pear, topped with a warm chocolate sauce.
Until 31 January 2023, sloaneplace.com
Yard Sale Pizza x Romesh Ranganathan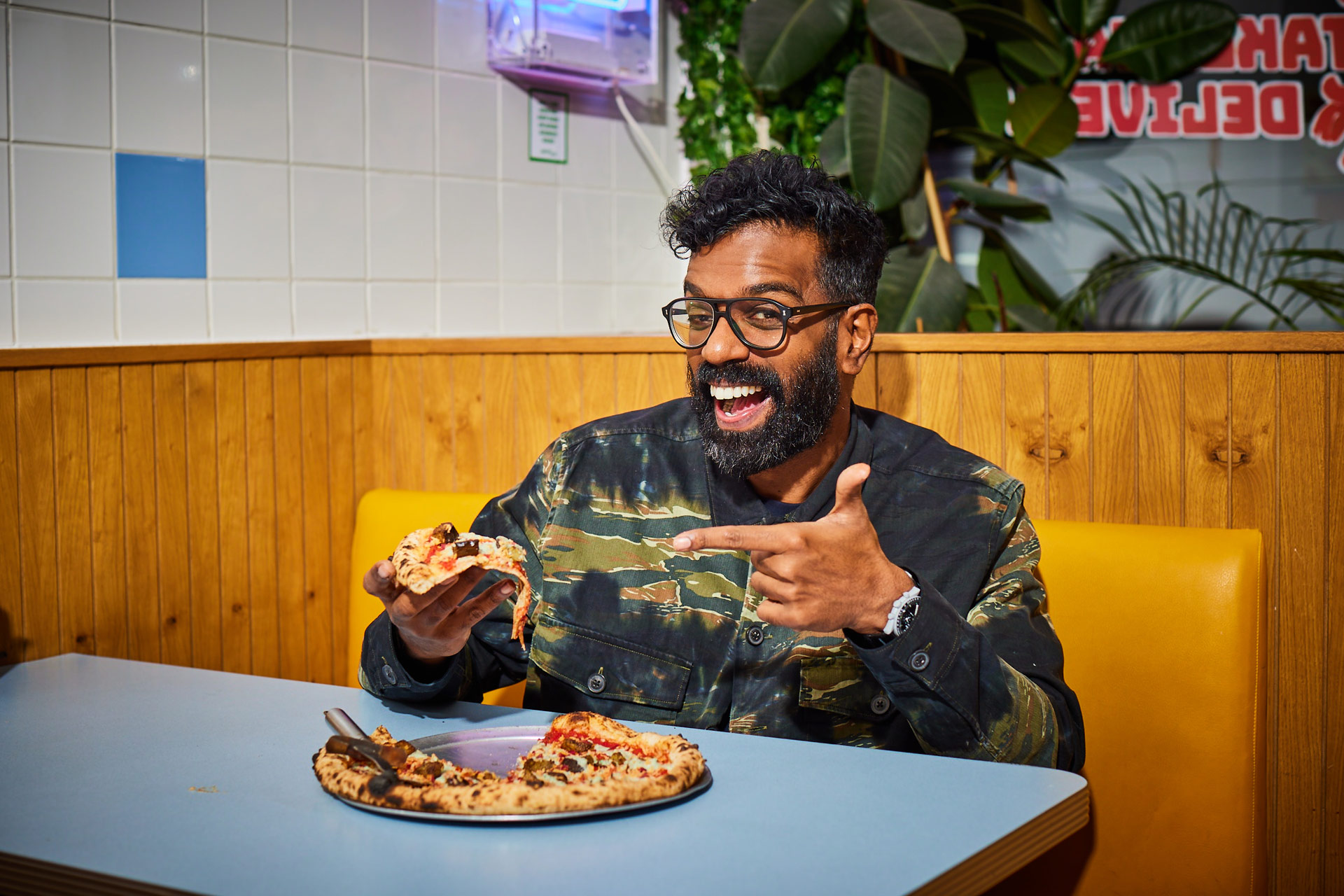 The latest guest pizza at cult favourite Yard Sale comes from comedian Romesh Ranganathan, designed especially for Veganuary. Titled The Romesh Spesh, the vegan creation features Yard Sale's signature pillowy crust with a classic tomato base, topped with Sri Lankan curried aubergine, coconut sambol, curry leaf and chilli oil. Better still, all proceeds will go towards CALM, a charity providing support services and resources for people struggling with depression.
Until 31 January 2023, yardsalepizza.com
The Breakfast Club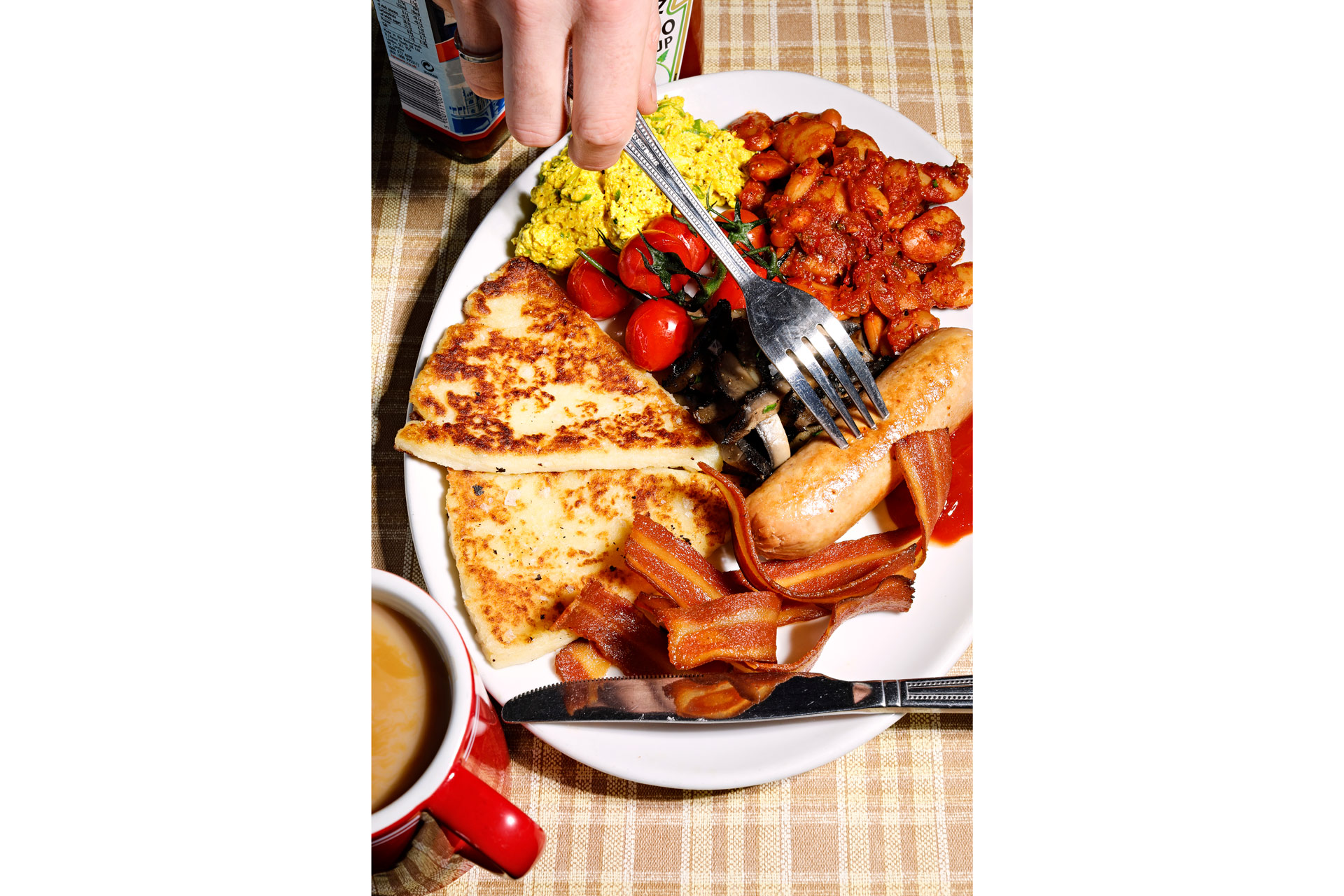 For the ultimate vegan brunch, head to the Soho branch of The Breakfast Club, which has gone plant-based for January. The restaurant's No Meat on Berwick St campaign will see the entire menu go meat-free, with solely vegetarian and vegan dishes on offer. Diners can tuck into Veganuary specials like The Works, a fry-up featuring Redefine Meat sausages, La Vie bacon, scrambled tofu, mushrooms and roasted tomatoes – and the team has even made its own vegan chorizo. The offering will be the start of a new and improved plant-based menu at The Breakfast Club.
Until 31 January 2023, thebreakfastclubcafes.com
Dishoom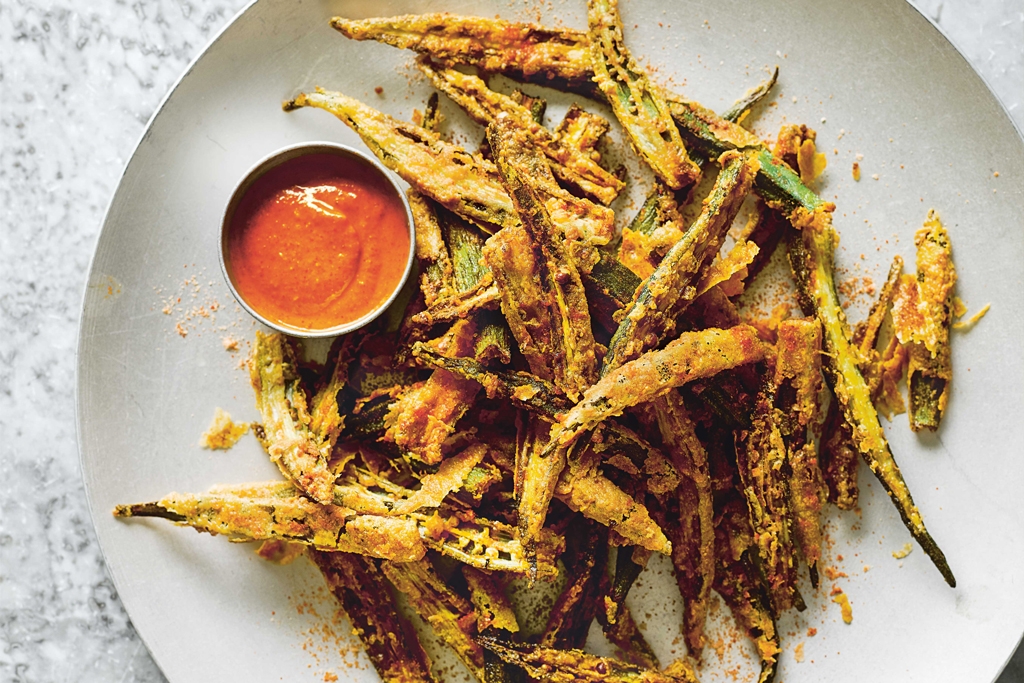 Indian hotspot Dishoom has long been a great option for vegans, with an extensive menu offering plant-based versions of all its signatures. Begin with vegetable samosas and okra fries before getting stuck into the bigger dishes: hearty chickpea curry, pineapple tikka, vegan raan and the legendary gunpowder potatoes. There's also a dedicated vegan breakfast section, which includes standouts like the Vegan Akuri, a plant-based version of the Irani cafe spiced-scrambled egg special.
Available year-round, dishoom.com
Speedboat Bar
Opened last year in the heart of Chinatown, Speedboat Bar is a fiery Thai restaurant from Luke Farrell – the name behind other JKS ventures Viet Populaire and Plaza Khao Gaeng. Its vegetarian and vegan menus are as spicy as their meaty counterparts: begin with the famous sweetcorn fritters followed by dishes like purple aubergine with chilli and Thai basil, veggie noodles and winter melon and eggplant curry.
Available year-round, £40pp, speedboatbar.co.uk
Bōkan 37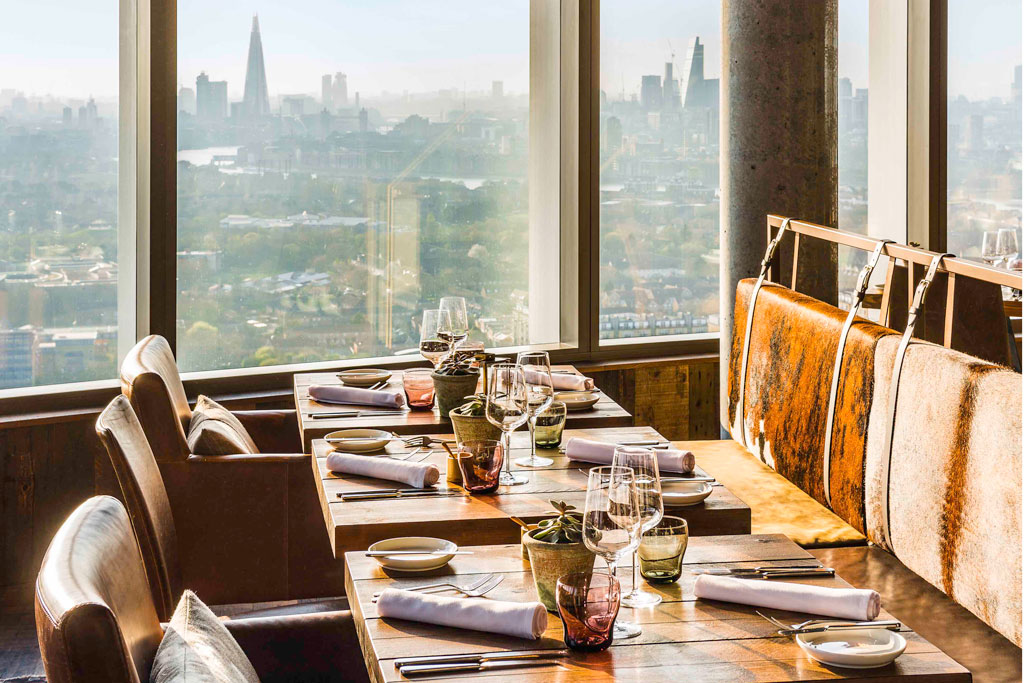 Visit the sky-high Bōkan 37 in Canary Wharf this January not just for stellar views, but for serving one of the best vegan tasting menus in town. Executive Chef Robert Manea has curated an array of aesthetically pleasing, with seven tasty dishes like panna cotta rainbow cauliflower, sweetheart cabbage with smoked mayo, and sea broth with spaghetti and tofu – with wine pairing available for non Dry January partakers.
Available year-round, £99pp, bokanlondon.co.uk
Mildreds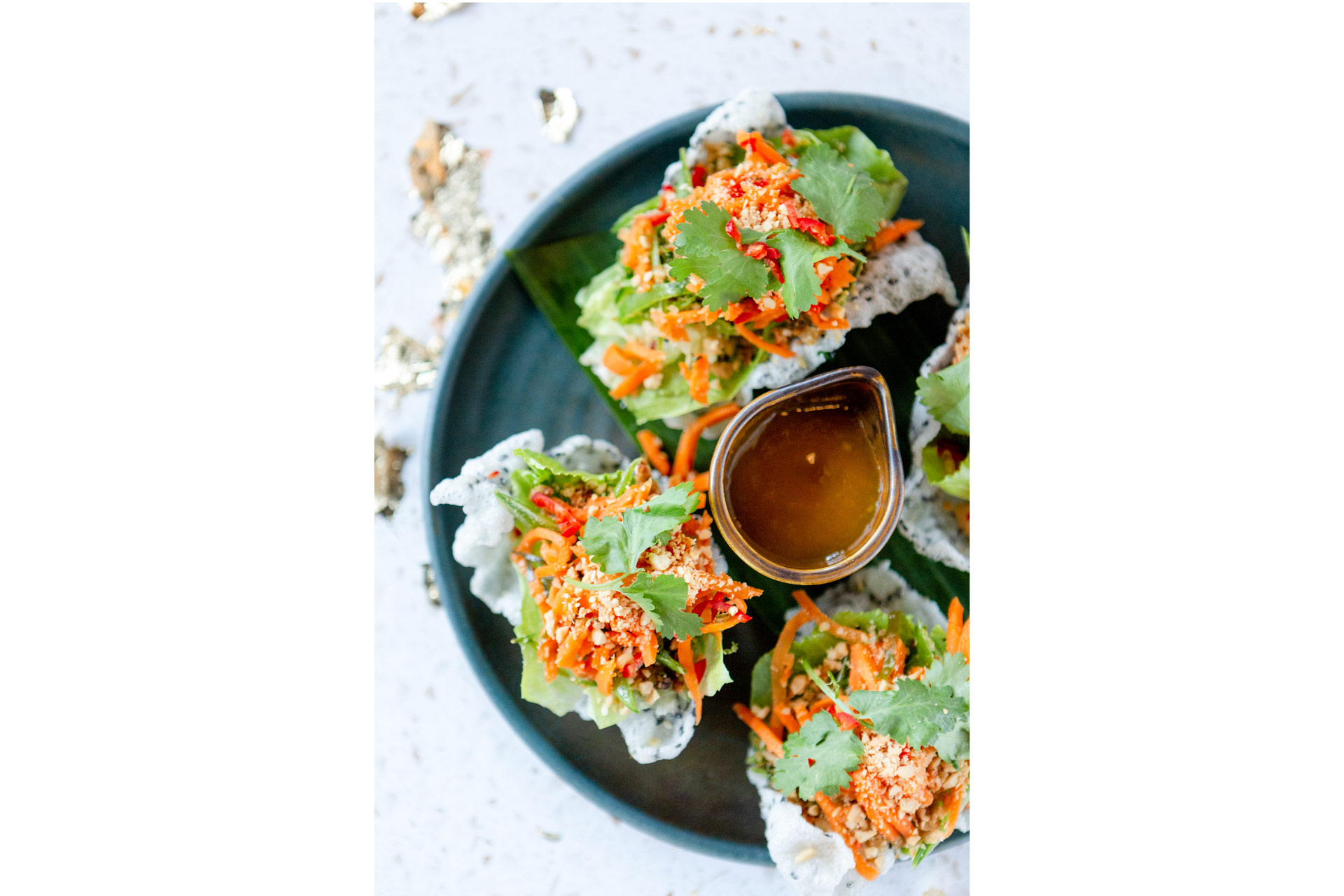 Vegetarian restaurant Mildreds is a surefire spot for meat-free diners at any time of year, but it's got even more to offer this month thanks to a special Veganuary menu. Inspired by the Vietnamese Lunar New Year, the limited-edition menu will honour Vietnam's festival of têt, which celebrates new beginnings and good fortune for the year ahead. There will be three new dishes on offer, including Tempeh Rice Cracker Cups to share, and Char Siu Mushroom Bánh Mì made with pulled oyster mushrooms, chilli mayo and mushroom pâté in a fresh baguette. For a lighter option, there's the Lemongrass Chick'n Goi Ga, a fragrant salad with pomegranate and pistachio. If you're also giving Dry January a go, the menu features three special non-alcoholic and low ABV cocktails too.
Until 31 January 2023, mildreds.co.uk
Holy Carrot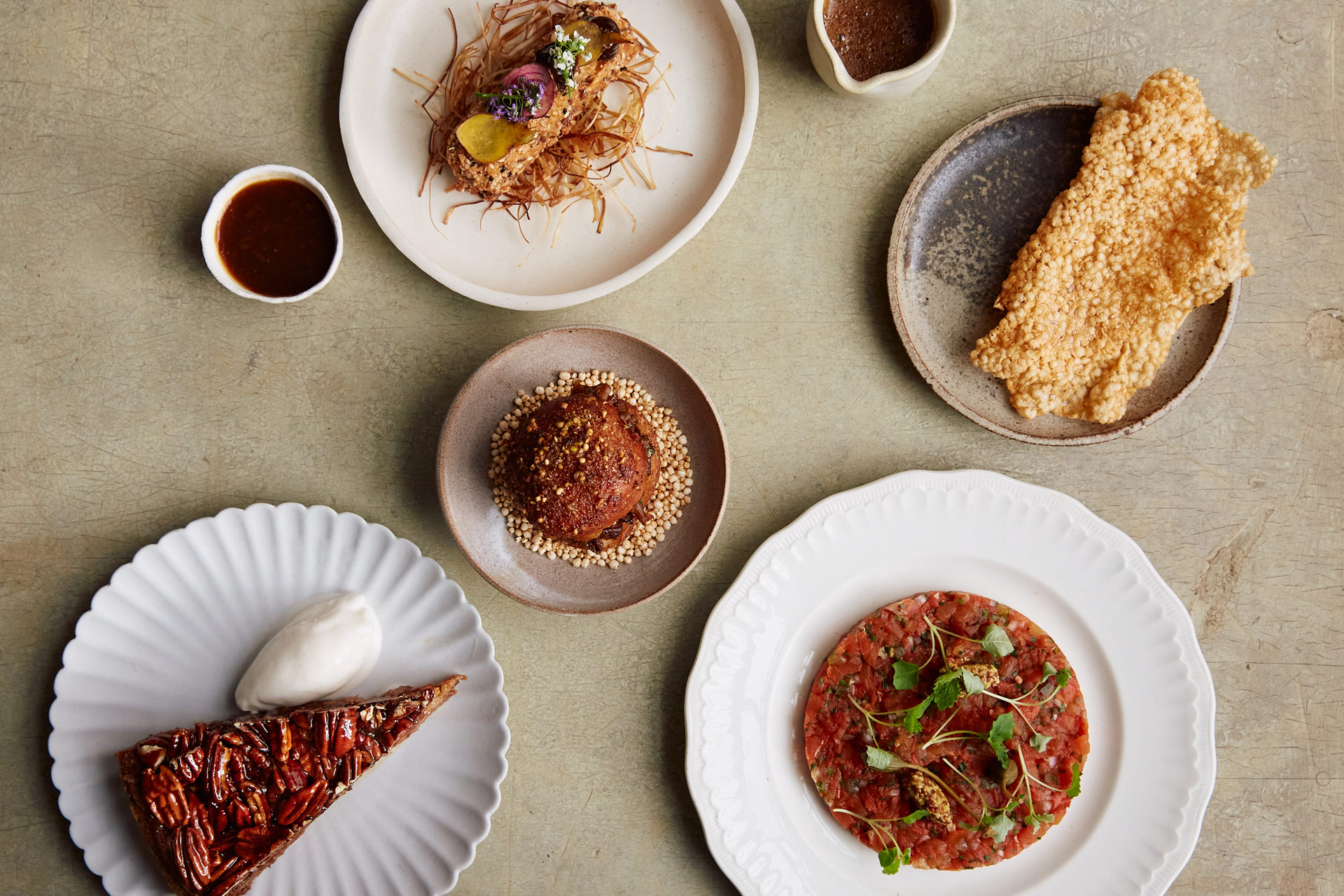 Found within Knightsbridge wellness hub Urban Retreat, Holy Carrot is a haven for vegans, serving up everything from plant-based sushi to bean shepherd's pie. This month, the restaurant is taking its offering even further, partnering with the eye-opening American documentary film Cowspiracy on a new menu. The four-course offering is made without animal products, as well as being free from refined sugar, preservatives and additives – but fear not, it tastes good too. Begin with a vegan take on steak tartare, followed by croquettes with smoked beets and black lentils, plus a smoked BBQ mushroom 'doughnut' and a pecan pie to finish. A portion of the profits will go towards Cowspiracy, whose aim is to highlight the pressure animal agriculture puts on Earth's ecosystems. 
Until 31 January 2023, £40pp, holycarrot.co.uk
Gopal's Corner and Market Halls Oxford Street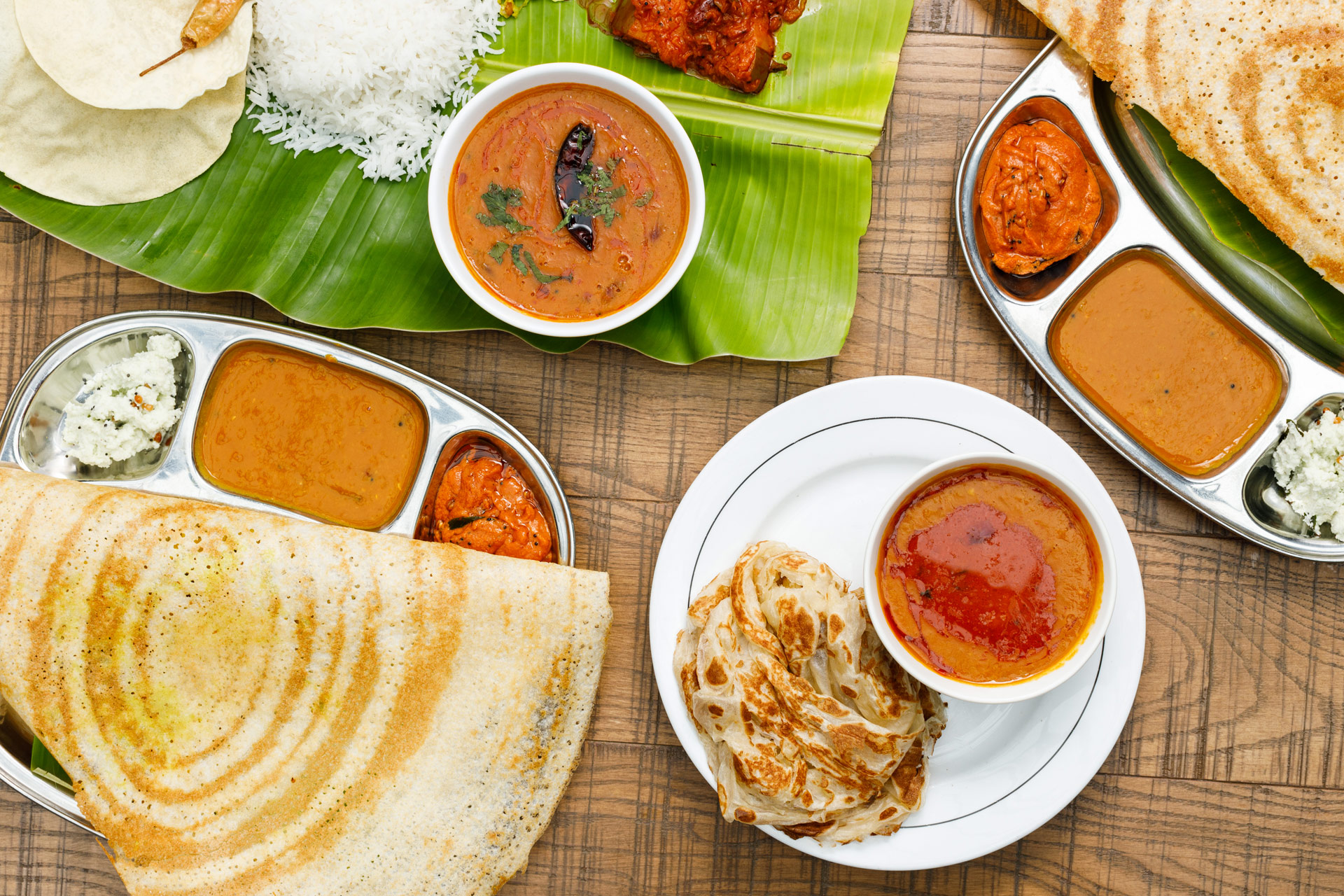 A one-off, unlimited vegan feast is taking place this Saturday (14 January 2023) to mark Tamil Heritage Month in London, and Thai Pongal, the Tamil Harvest Festival which is celebrated by 70 million people across South India, Sri Lanka, Malaysia, Singapore and afar. Gopal's Corner in Market Halls will be serving up traditional Tamil dishes, like banana leaves piled high with vegetarian curries – plus all the trimmings: appalam (poppadom), dried chilies, relish, vadai (a spicy savoury snack) and Pongal (a traditional rice pudding). All this is to be enjoyed alongside live music and Tamil-inspired entertainment, with four ticketed sessions available to book throughout the day.
£15pp, 14 January 2023, pongalfeast2023.co.uk
The Londoner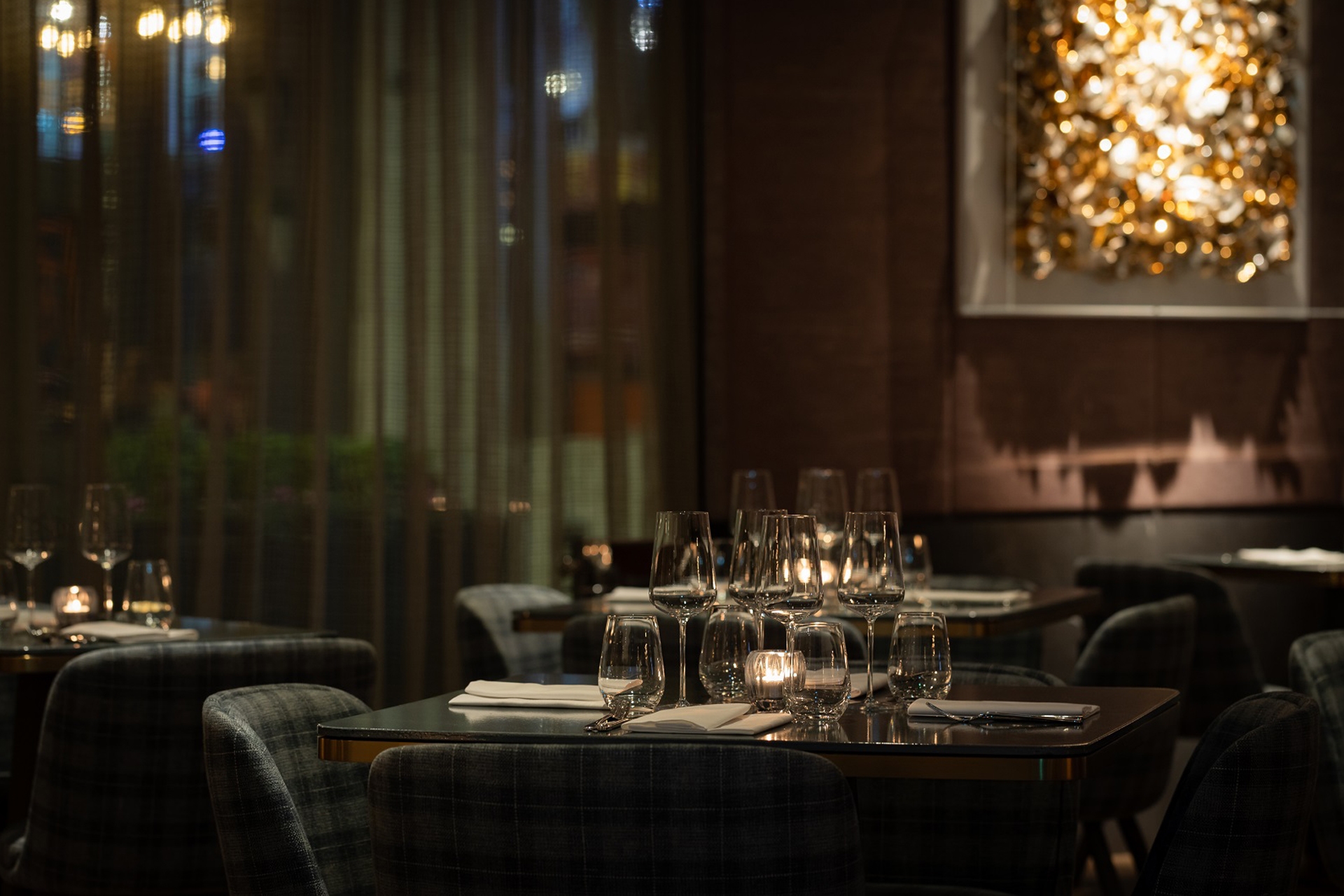 Beat the January blues at sleek hotel The Londoner, which is tapping into Veganuary with a special menu at its French-inspired restaurant Whitcomb's. Curated by Head Chef Shailesh Deshmukh, the offering includes dishes like asparagus tartare and warm lentil salad to start, followed by courgette spaghetti with chilli and lemon, and wild mushroom risotto with black truffle. Finish on a sweet note with the Forêt-Noire, the signature Whitcomb's dessert of dark chocolate mousse and amarena cherries. The menu will be available past January too.
Available year-round, thelondoner.com
The Cinnamon Club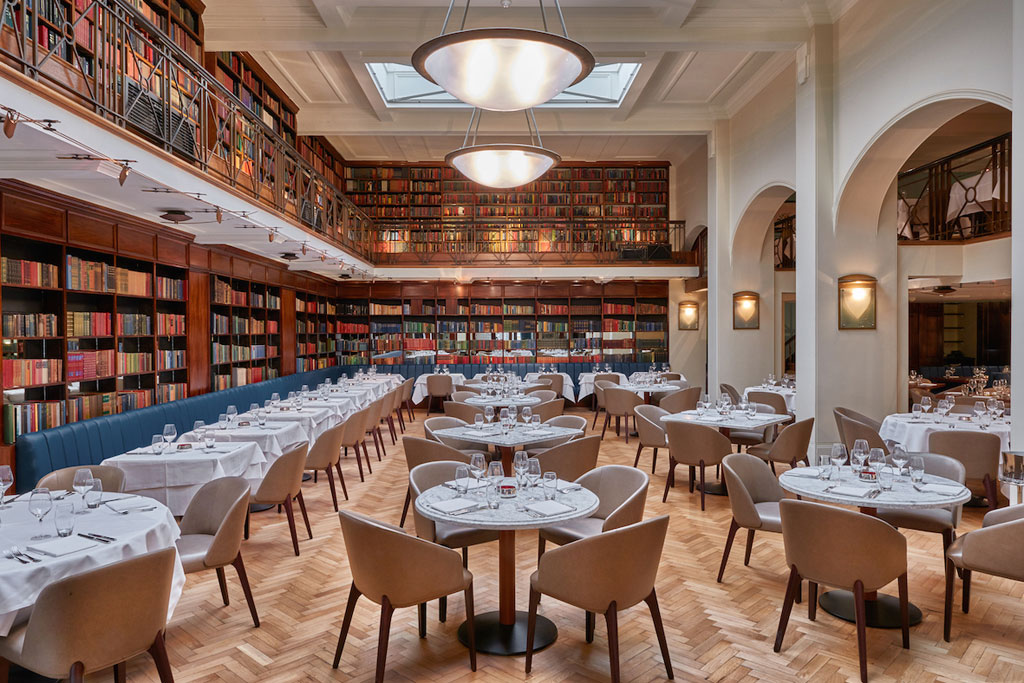 Vivek Singh's flagship Indian restaurant The Cinnamon Club has a four-course vegan feast on offer this month, which is sure to get your tastebuds fired up. Tuck into specials like okra filled with peanut and sesame, aubergine steak, and a coconut and tapioca phirni with mango and passionfruit jelly – made all the better amid the unique surroundings of the former Westminster Library. 
£45pp, until 31 January 2023, cinnamonclub.com
Featured image: Mildreds