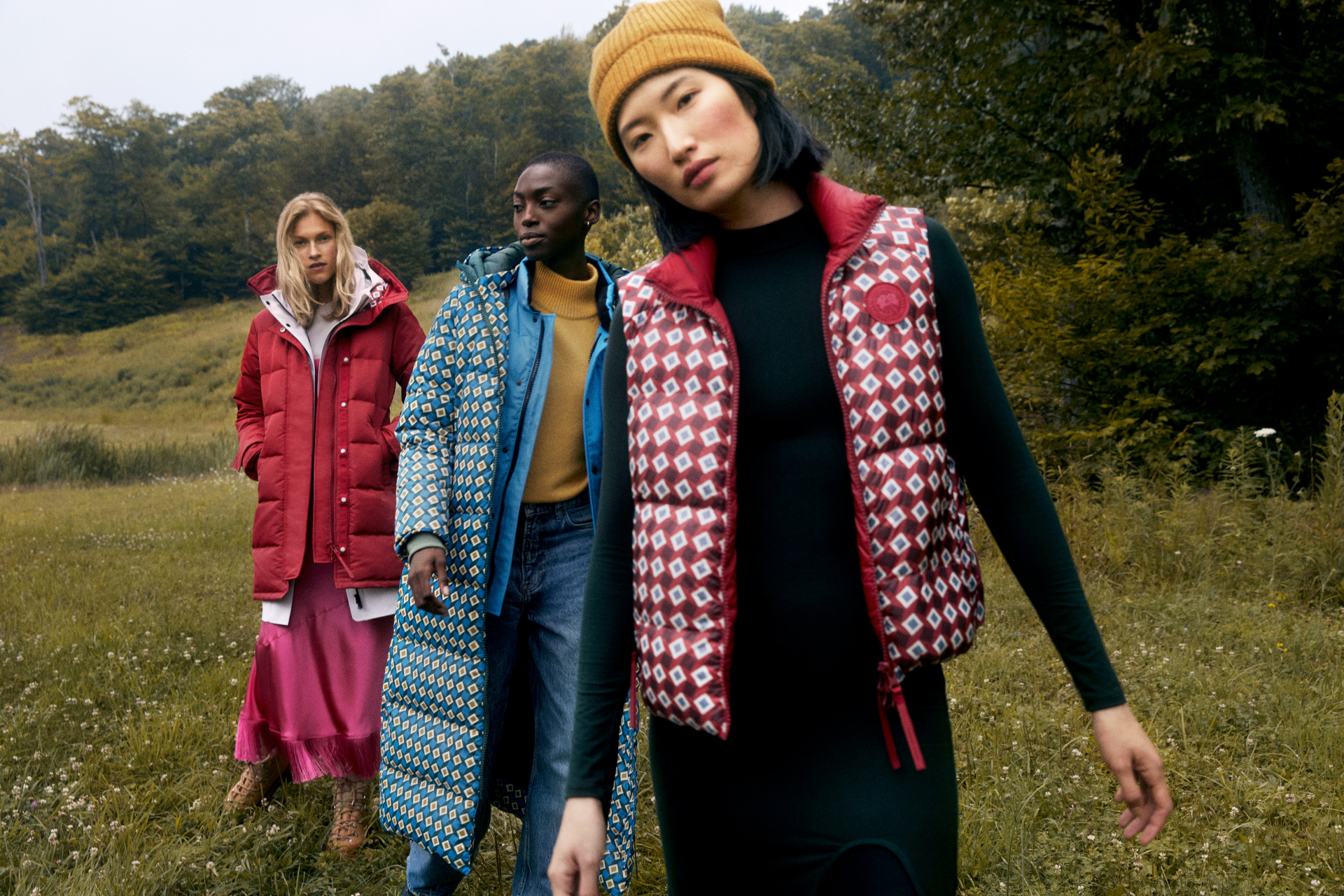 The Best Sustainable Fashion Collaborations & Collections of 2022
---
Eco-conscious collections to add to your wish list
Given the fact that, according to The World Economic Forum, 'the fashion industry produces 10 percent of all humanity's carbon emissions and is the second-largest consumer of the world's water supply', there is much to be done when it comes to making fashion more eco-friendly. If you're looking to switch up your shopping habits, these are the sustainable fashion collaborations and collections to get behind in 2022. 
Sustainable Fashion Collaborations & Collections For 2022
Reformation x Canada Goose
Fashion label Reformation has just announced a new collection with famed outerwear brand Canada Goose, celebrating the 'style, heritage, and the sustainable innovation present in both brands'. The seven-piece collection, which features parkas, vests and reversible puffers, marks a first for both brands. Combining Reformation's vintage-inspired womenswear designs with Canada Goose's outdoor protection technology, the collab is Reformation's first technical outerwear collection and Canada Goose's first womenswear-driven campaign. Each item is made using recycled and plant-based fibres, as well as responsibly sourced down certified by the Responsible Down Standard. One of the core messages of the collection is that it is made to last, and meant to be passed down from one generation to the next – with each item having a unique interior lining that includes a 'Loved By' label with blank lines where everyone who owns the item can write their name. Boasting funky prints and colours as well as a design guaranteed to keep you toast throughout winter, this is a collaboration that brings together the best of style and technology.
EXPLORE: thereformation.com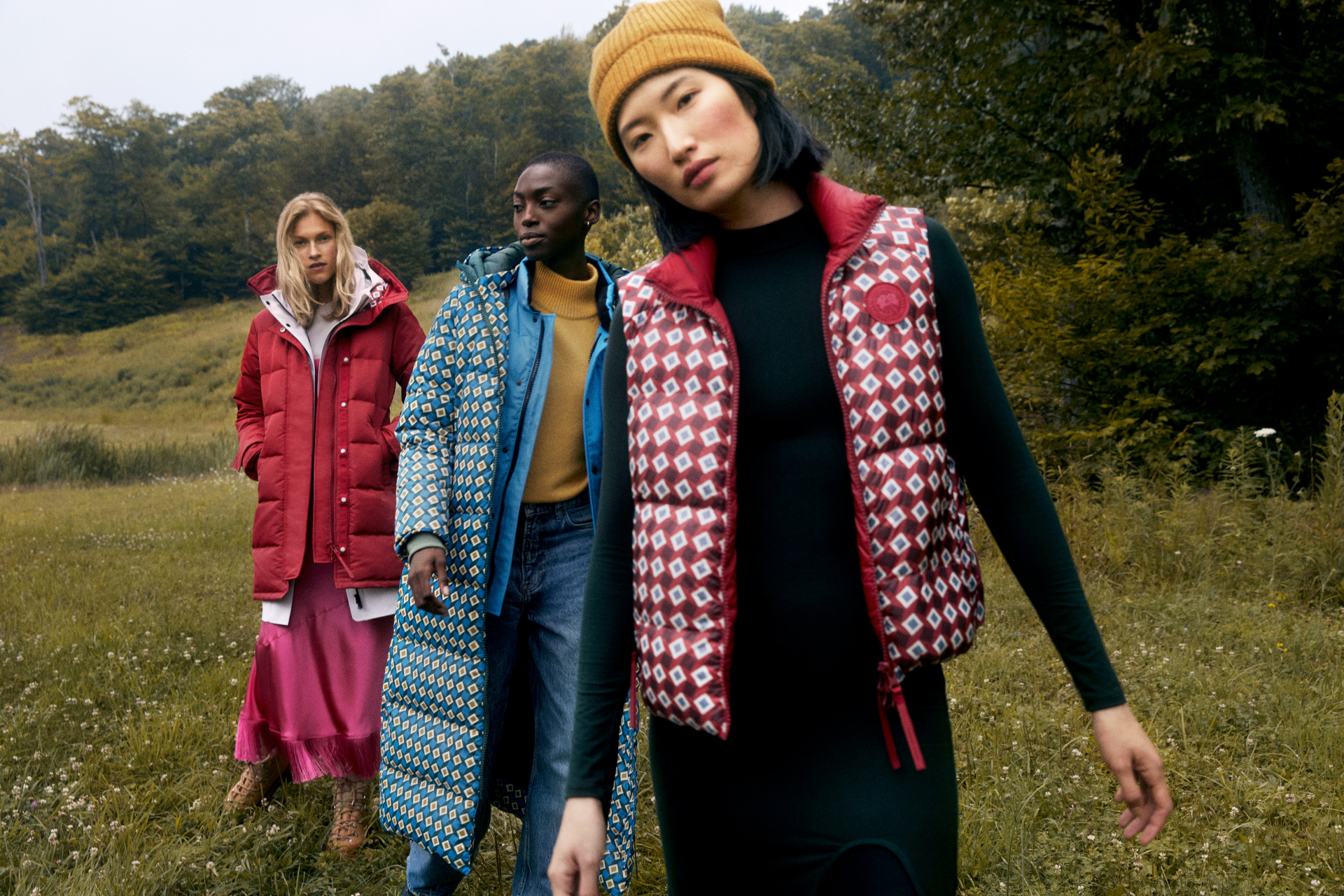 Peregrine AW22
British fashion brand Peregrine has big plans for the next year, having pledged to transition to 100 per cent regeneratively sourced British wool. Beginning with its AW22 collection, Peregrine has ensured that 20 per cent of its British wool collection comes from a transitional regenerative farm, located near in East Sussex. This percentage will increase by another 20 per cent each year until 2026, when Peregrine's British wool lines will be completely sourced from regenerative farms.
EXPLORE: peregrineclothing.co.uk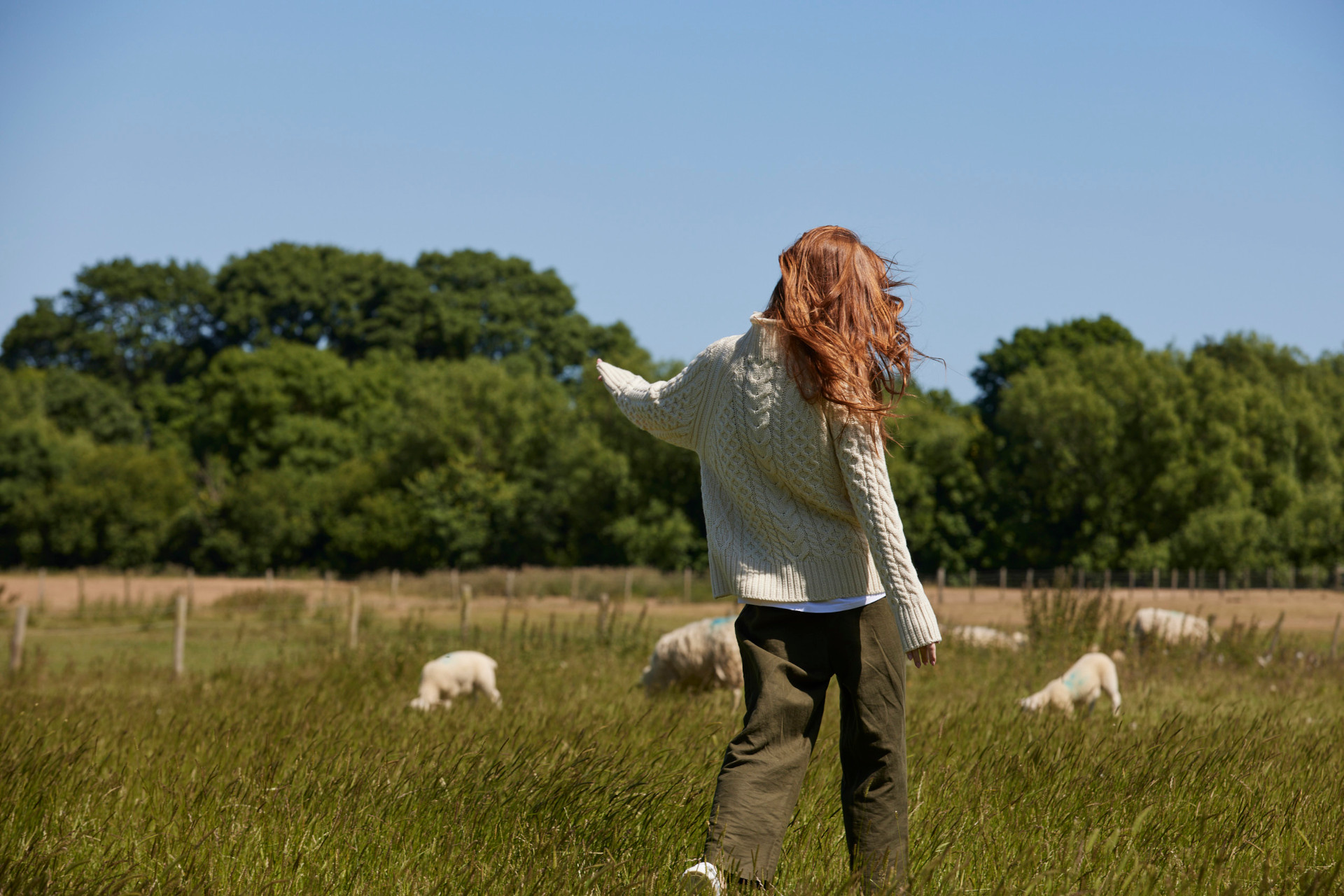 GANNI Pre Fall 2022
With its Pre Fall 2022, scandi fashion brand GANNI plays on the themes of nostalgia and escapism. Creative Director Ditte Reffstrup looked back at old holiday photos for inspiration, using the faded images to construct a bleached-out palette of pinks and purples along with summery beach prints and diamond motifs. The collection also incorporates style staples from the 1960s and 70s, and the visual landscape documented by American photographer Slim Aarons. With the new collection, GANNI increased its use of responsible and certified materials, working with innovative materials like CIRCULOSE®, a pulp made from 100 per cent discarded cotton textiles, and lower-impact plant-based materials like hemp.
EXPLORE: ganni.com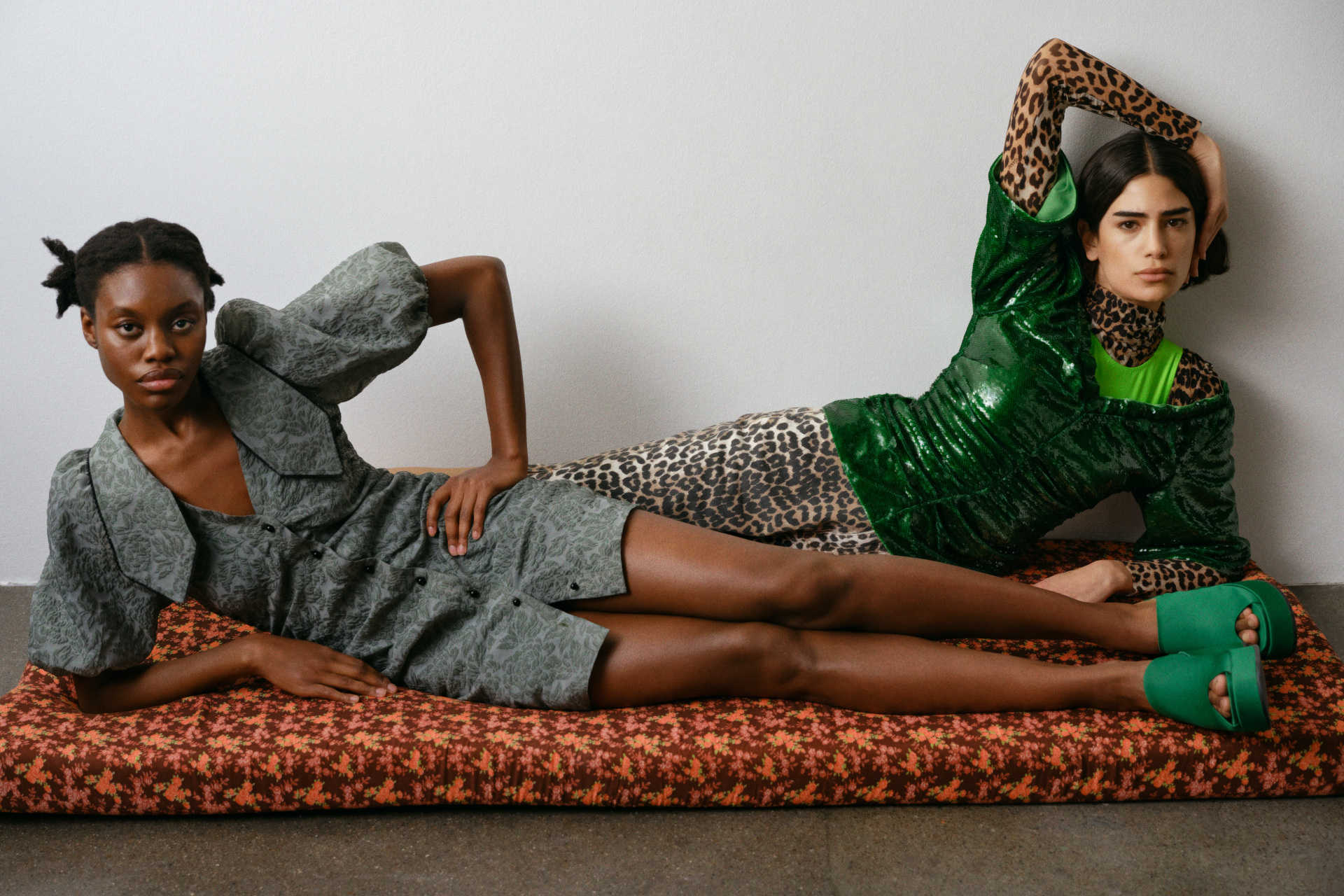 Naru Studios Launch Collection
Launched earlier this year, Naru Studios is a new British accessories brand that pushes all of our green buttons. The brand creates its bags with tanneries that use vegetable tanning methods and plastic-free leather, with plans to eventually use plant-based leather alternatives. Bags are classic and designed to be trend-less, and are available to buy and rent.
EXPLORE: narustudios.com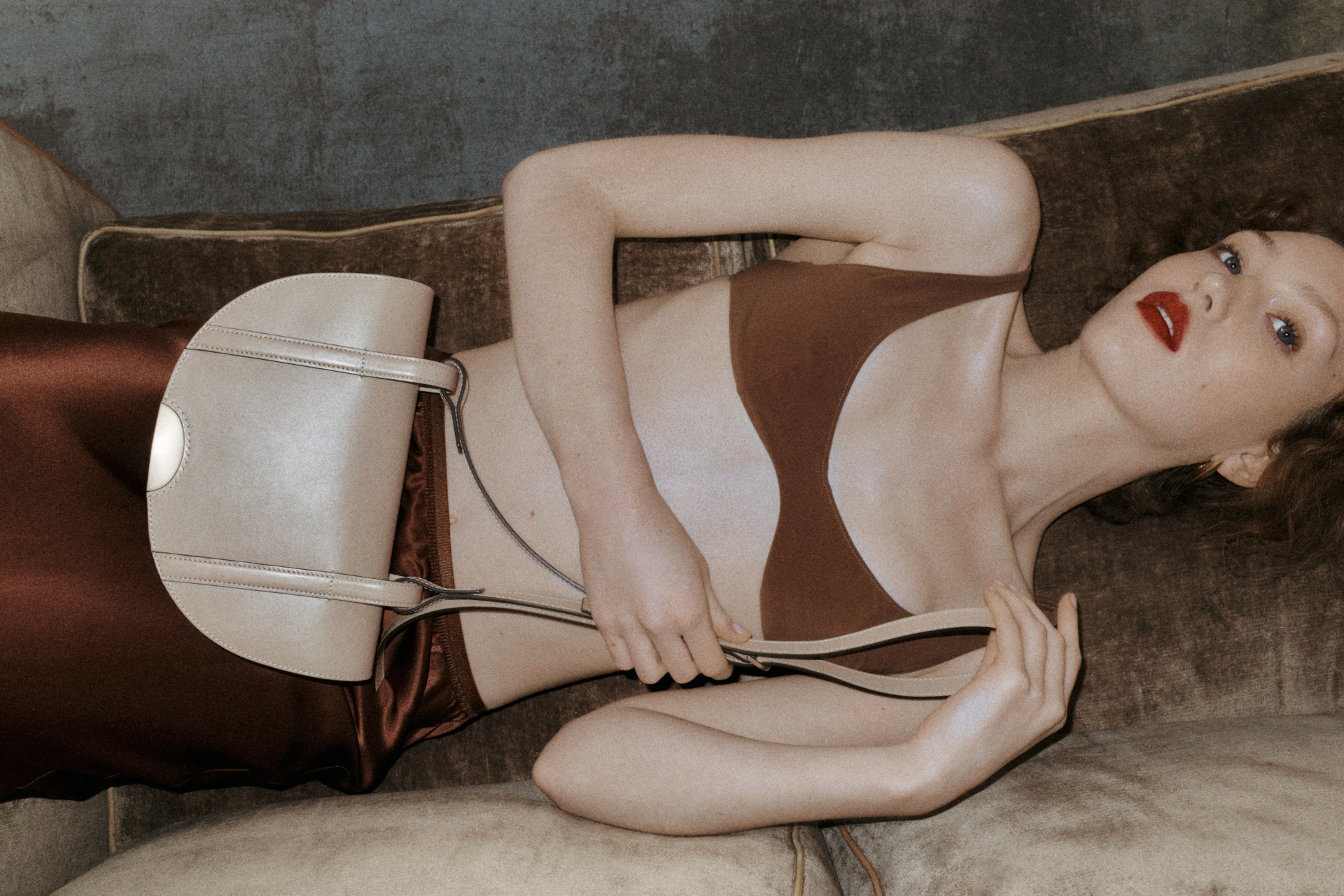 If Only If x VCH Style
Luxury nightwear brand If Only If has teamed up with VCH Style, a styling platform founded by sustainable fashion advocate and journalist, Ginnie Chadwyck-Healey. Together, they have created a considered collection featuring three new night dresses – the Nancy, the Maggie and the Amanda – using GOTS-certified organic poplin and cambric cotton. Featuring hand-smocked detailing and embroidery (created with AZO-Free, non-toxic dyes), the nightgowns are delicate and gentle – both in design and to the planet.
EXPLORE: ifonlyif.co.uk
Stella McCartney's Summer 2022 Campaign
British luxury fashion label Stella McCartney has just launched its summer 2022 campaign, headed by Japanese dancer Aoi Yamada. The campaign, which was created and directed by Yamada, is described as 'a psychedelic trip into nature, grounded in the notion that mushrooms connect us all'. A highlight of the collection is the Frayme Mylo™️ handbag, crafted from vegan mycelium (the underground root system of fungi), made its debut at the brand's SS22 runway show. The bag, a world-first, was created in partnership with Bolt Threads. A limited quantity will be available to purchase later this year.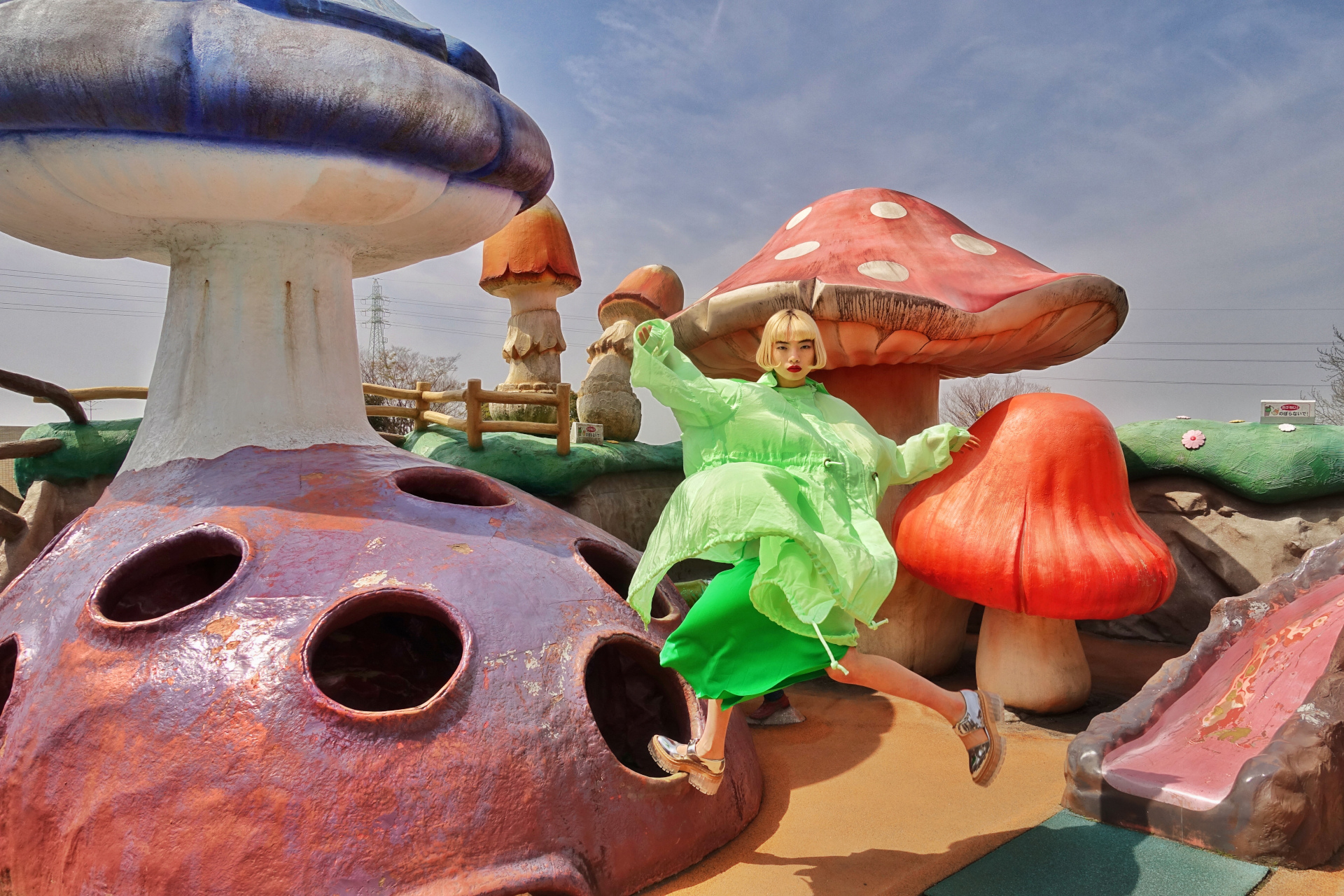 BOTTLETOP's #TOGETHERBAND x Yawanawá
BOTTLETOP's  community environmental campaign, #TOGETHERBAND, is back again for Earth Day 2022 with a new jewellery collection. Created in partnership with the Yawanawá, an Indigenous Brazilian community living in the heart of the Amazon rainforest, the collection features a range of unisex, vegan and zero-waste jewellery, hand-crafted from açaí seeds. Hand-painted and woven together using fine Parley Ocean Plastic® thread, the seeds are used to make bracelets and necklaces. Each product also features a distinctive single seed cast from Humanium Metal, which is repurposed from decommissioned, illegal firearms, seized from the streets of Central America. Speaking on the collection, Tashka Yawanawá, Chief of the Yawanawá, said: 'The açaí fruit is very special to our people. We are partnering with BOTTLETOP to create the Yawanawá collection as a symbol of hope for the future of the forest and our community. With this jewellery, we can preserve the cultural heritage and craft of our community. And provide a livelihood for our people. Help us protect mother nature. Help us protect our home.'
EXPLORE: togetherband.org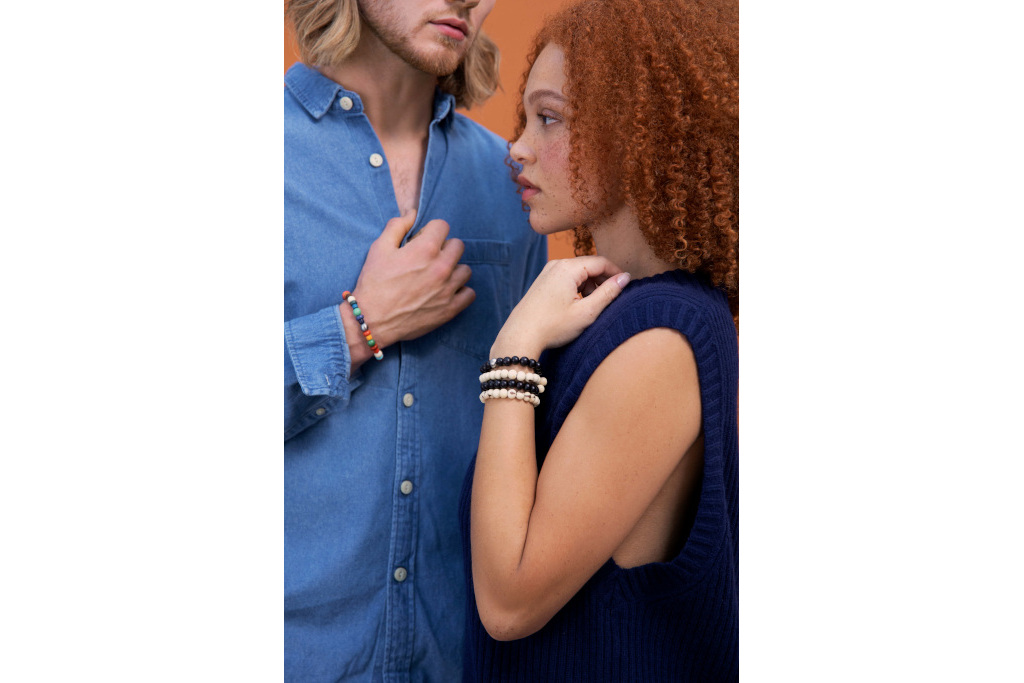 GANNI x Ahluwalia 2.0
GANNI has collaborated with fellow fashion brand Ahluwalia for a second time to continue its exploration of leftover materials. The new collection, which spotlights deadstock denim, reimagines what can be done with cut-offs and leftovers through patchwork and tailoring. The collection is available through GANNI and MATCHESFASHION.
EXPLORE: ganni.com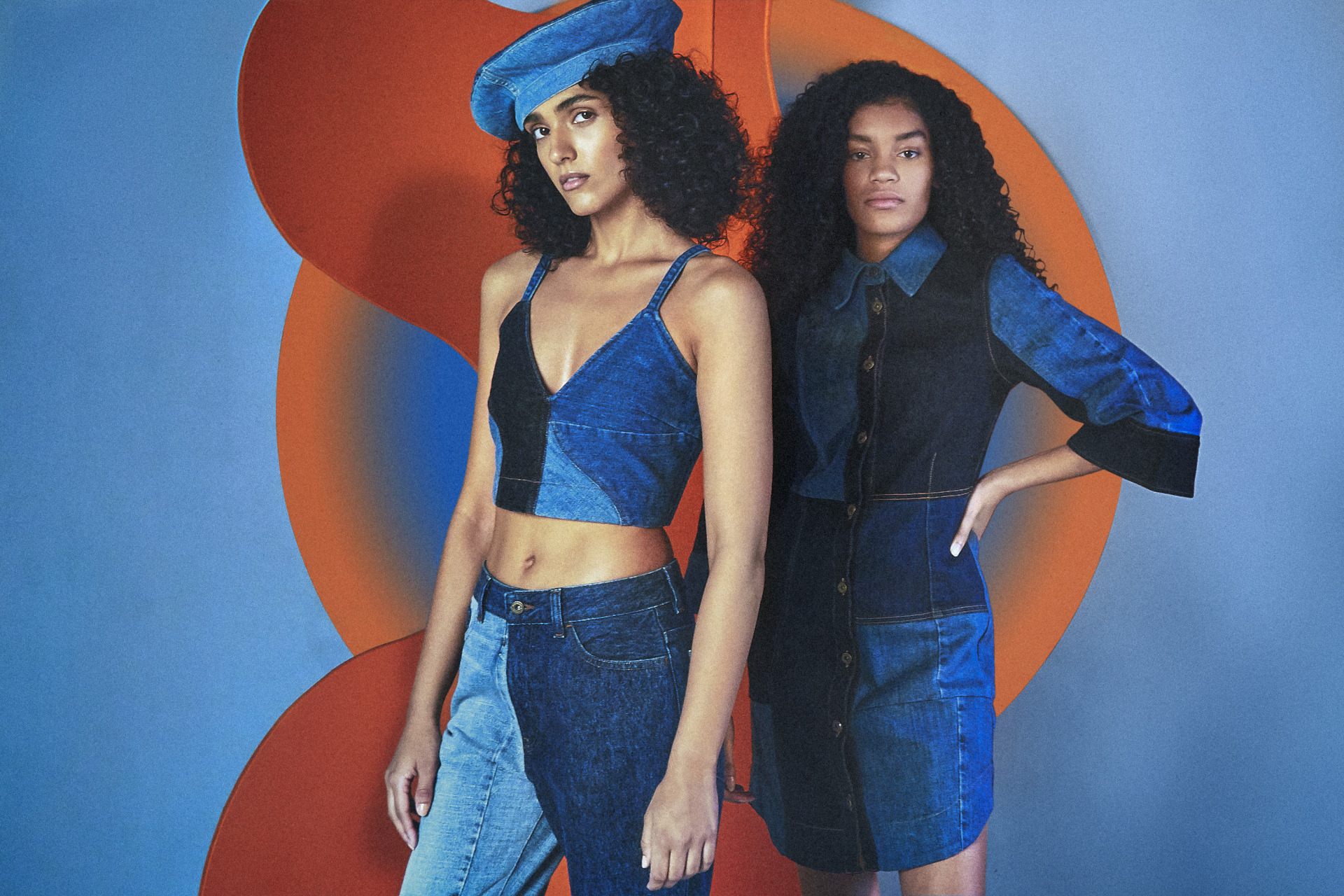 Stripe & Stare's B Edit
Stripe & Stare is on a mission to make our underwear just a little bit greener. The brand, which achieved B Corp status earlier this year, recently launched a new collection made up of entirely biodegradable vests and knickers. Called the B Edit, the collection combines Lenzing TENCEL™, SeaCell™ and Roica V550 instead of traditional elastane. The knickers are set to biodegrade in 180 days once you pop them in your compost bin, preventing large-scale waste and harm to the planet. Find out more about Stripe & Stare from our interview with the brand's Creative Director, Katie Lopes.
EXPLORE: stripeandstare.com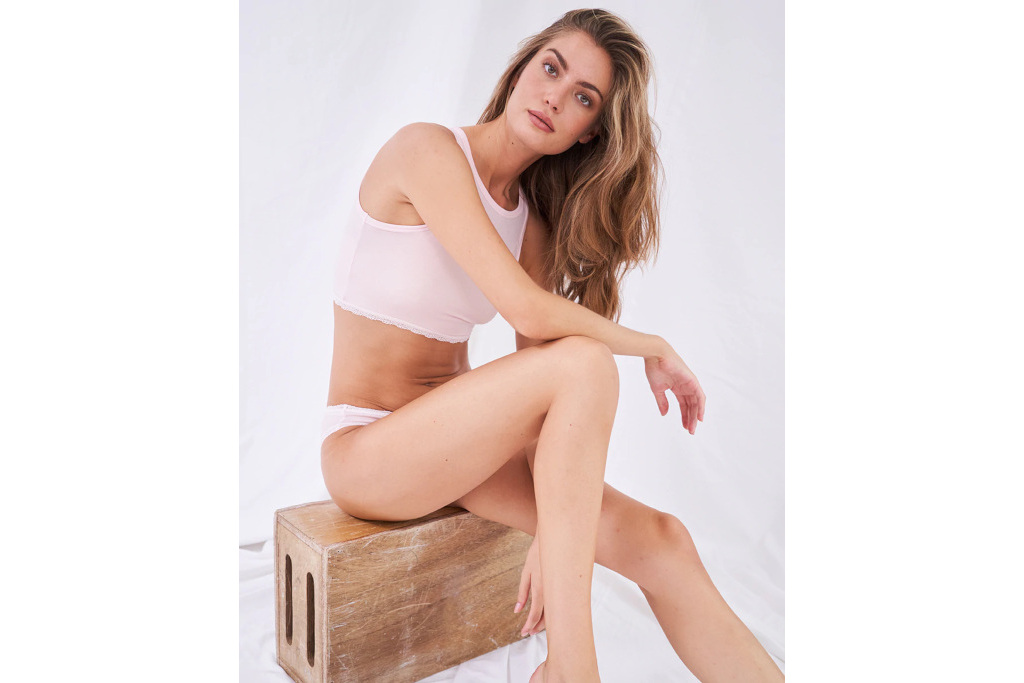 YY Nation
Recently launched footwear brand YY Nation is making waves for its eco-friendly footwear designs, earning itself a zero carbon certification from Ekos™ in the process. The brand is debuting with the Legacy Footwear Collection, which highlights the world's lowest carbon footprint trainer: the Nimbo.
EXPLORE: yynation.com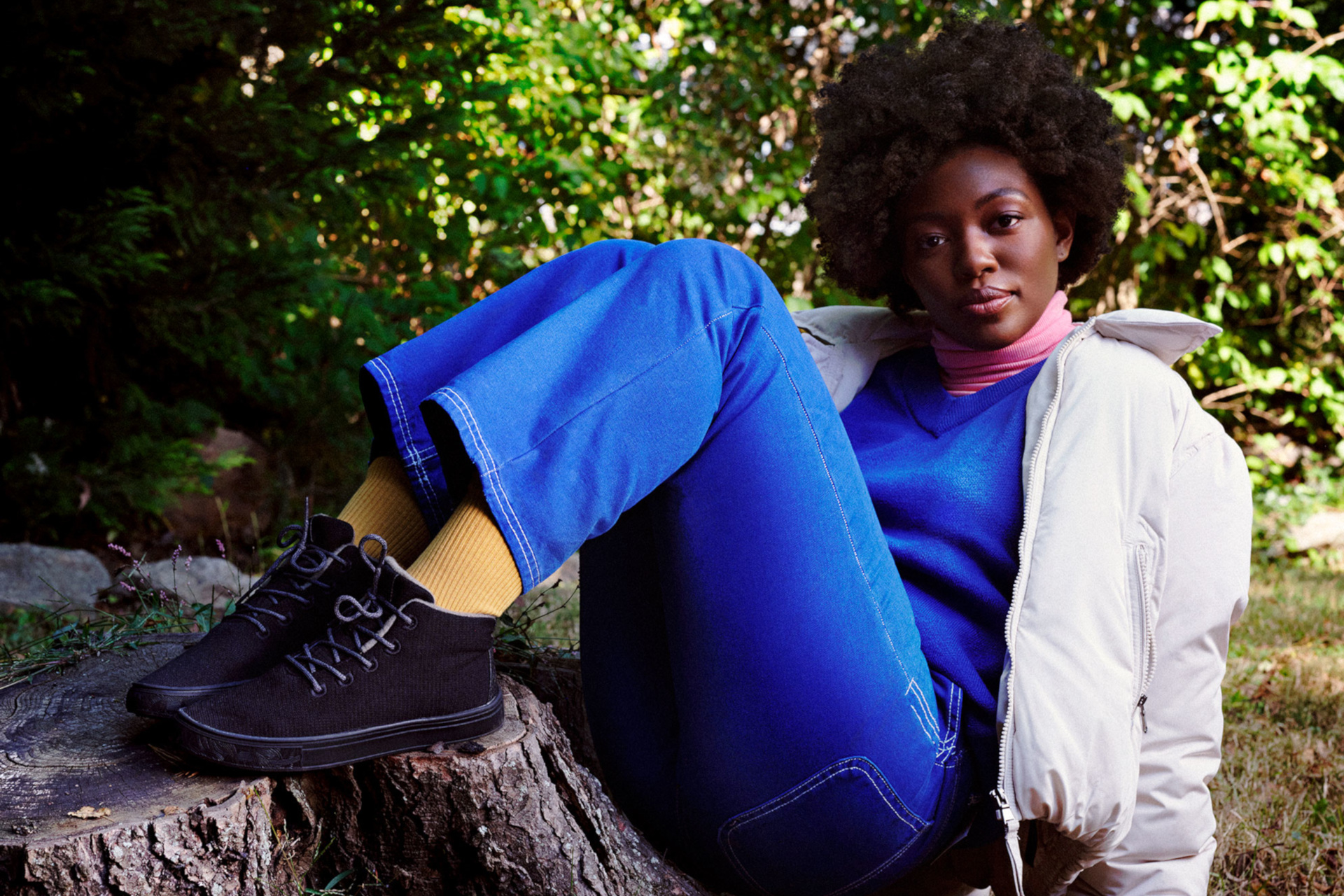 Vivienne Westwood Made-To-Order Bridal 2022
Vivienne Westwood continues to advocate for manufacturing and production strategies that are kinder to our planet, especially within the fashion industry. With the brand's recent Made-To-Order Bridal collection, the brand highlights environmentally conscious fabric options like recycled tulle and FSC-certified viscose (a vegan alternative to silk and satin) as a means of redirecting the future of bridalwear onto a more eco-conscious pathway. The collection has also been designed, sampled and hand-crafted locally in England, using a traditional, smaller scale means of garment manufacture to combat its environmental impact.
Featured image: Reformation x Canada Goose