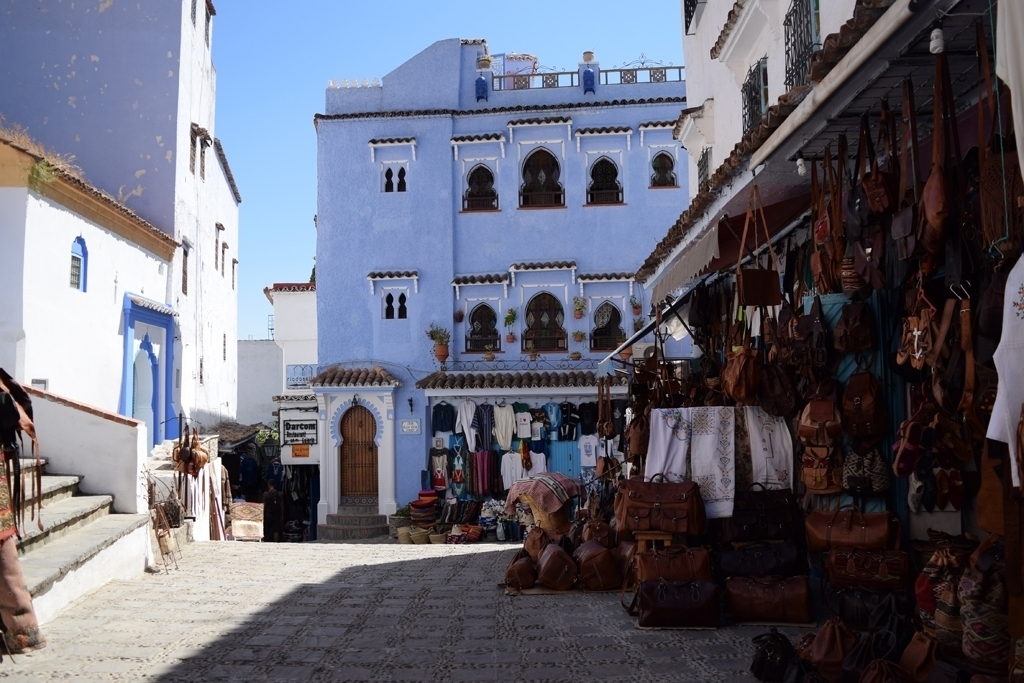 6 Ways to Travel More Sustainably in 2023
---
Clue: it goes beyond packing a reusable water bottle…
From an environmental standpoint, staying home and never going on holiday again would arguably be the best option for the planet. But when it comes to living sustainably, we must continue to do just that: live. Exploring our planet is one of life's great pleasures, and while no travel is completely environmentally friendly, we can all plan our trips more conscientiously, and with best sustainable travel and ecotourism practices in mind. Here's our guide on how to travel more sustainably…
Read the C&TH Responsible Tourism Guide
6 Easy Ways To Travel More Sustainably
Choosing Your Destination (& Getting There)
It goes without saying that the closer you stay to home, the better, in terms of lowering the carbon footprint of your journey, and if you can reach your destination without involving an airplane, so much the better. Big cruise ships and enormous beachfront developments are usually best avoided as a whole, and if there's an option to travel by train, why not make the most of the journey and make it a part of the itinerary?
You should also avoid destinations that are being harmed by the numbers of visitors, such as Venice and Machu Picchu, and check out the green credentials of your chosen location. For example, Barbados recently banned all petrol-based single-use plastic from the island, and Costa Rica is a great example of a country that has made ecotourism a key part of its economy.
Choosing Your Accommodation
Check out the sustainable travel initiatives and ecotourism schemes being practiced by your chosen accommodation. There are thousands of hotels, lodges, private rentals and entire countries working to achieve more environmentally-friendly tourism practices, so wherever you're hoping to visit, you should be able to find a good option. To get you started, why not check out our guide to eco-travel destinations getting it right?
Calling your hotel in advance and requesting that you not have any single-use plastic items, including bottled water, in your room is a good start, but there are three questions you should ask your hotel before booking, according to Beyond Green founder Costas Christ. In our guide to avoiding greenwashing while travelling he told us to ask: 'Can you give me an example of how your company, your hotel, your business, is operating in an environmentally friendly way? Can you provide me with an example of how your business or company is embracing cultural diversity and sense of place? And three: how and in what way are you benefiting the local communities and the local people in the place you work?'
Do Your Research
If you want to double-check claims made by hotel groups or tourism companies, there are several resources that provide certification. The Rainforest Alliance is a great source of information, as is Positive Luxury and the Global Sustainable Tourism Council. We also have a guide to the sustainable travel badges and certifications to look out for.
Slow Tourism
If you tend to reach your destination country or city and then travel across as much of it as possible within your time-frame, slow down. Stay put and enjoy the community that you're staying in. Choose places that you can travel around by foot, or at least public transport, to minimise your carbon footprint once you're there, and to ensure you're investing back into the community you're visiting.
While you're there, find out how the locals live, eat and shop and follow suit. Shopping and eating local produce is the easiest way to support the community you're visiting. If you're staying in a hotel, particularly a bigger chain hotel, venture out and find local restaurants to eat at to ensure you're spreading your spending around and helping local businesses to thrive.
Always pack a reusable water bottle (almost all airports now have stations to fill your bottle at after you've cleared security). And, if you're traveling somewhere you think it will be tough to avoid bottled water, consider a portable water purifier. You can also request filtered water for your hotel room over bottled water. Pack shopping or tote bags for any purchases or overspill from your luggage, and choose a reef-safe sunscreen if you're planning on swimming in the sea.
Shop Smart
While you're away, think carefully about what you're bringing home with you. If you want to travel more sustainably, don't buy imported souvenirs – rather, shop for locally-made pieces such as art and ceramics that you will treasure forever. Perishables such as local oils, spices, sweets or olives make infinitely better gifts than something that will end up in landfill in a couple of years.