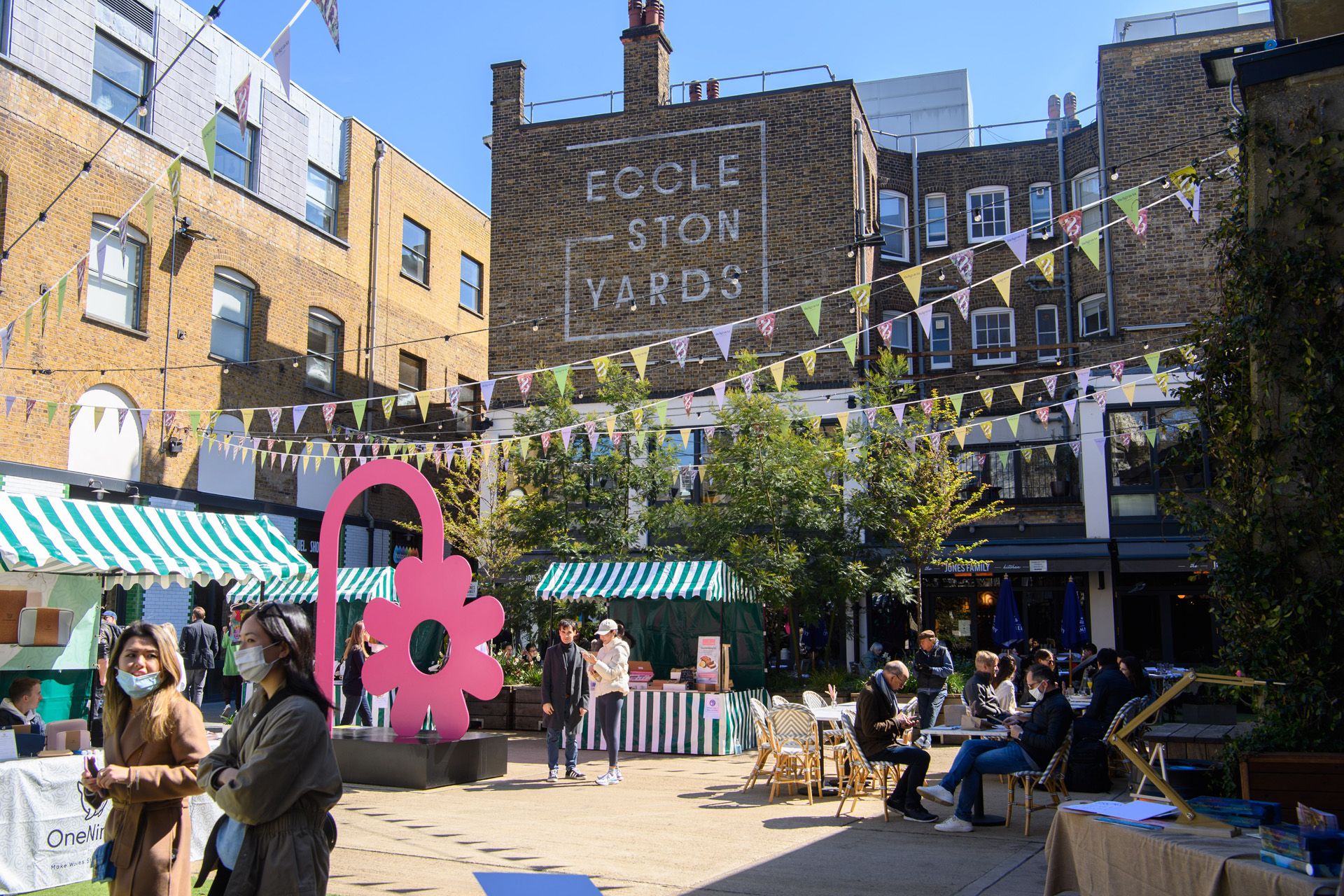 Head To Belgravia For The Ultimate Wellness Weekend in London
---
It's often said that London, rather than one comprehensive city, is an amalgamation of towns clumped together and bridged by the underground. There's the street art of Shoreditch and the leafy streets of Marylebone, the exclusivity of Mayfair and the bustling tourist honeypot of the Southbank. Where to begin? If you're seeking some self-care and wellness in London, look no further than Belgravia to brighten up the bleak winter days.
Read the C&TH Responsible Tourism Guide
Belgravia: The Ultimate Wellness Weekend
Disembarking the Victoria line (at none other than Victoria), relaxation seems a world away: the air is heavy with city pollution, nearby travellers are stressed, and everyone is a little bit hotter than they'd prefer, rosy cheeks racing to the confusing exits. Above ground, it's not much better, with trains, buses and bikes making the already chaotic streets a hubbub of prospective passengers frantically searching for their route.
Just five minutes from here, a bubble of silence beckons: Belgravia. Even the name sounds mythical, reminiscent of invented cities in fantasy novels based on London's storied history. With its own lengthy story, Belgravia is famed for its large squares and grand terraced townhouses, many now occupied by charities, embassies and businesses alongside residents, bringing a sleepiness to the streets at the weekend (a world away from the nearby bustle of Victoria and Knightsbridge).
And with this relative quietness comes a delightful place to while away some me-time, whether that's shopping or booking beauty treatments, strolling city streets or through a secluded green space, getting a facial or attending a fitness class, grabbing a bite to eat or catching up with friends over a cute and crafty activity. Belgravia is distinguishing itself as the wellness capital of the capital, with a Bridgerton-style illustriousness in its tall, clean buildings; across Elizabeth Street, Motcomb Street, Eccleston Yards and Pimlico Road, these are the best places to feel good in Belgravia.
STAY
The Berkeley
Belgravia's premier hotel, The Berkeley is the epitome of London chic: it's traditional and historical, with a Georgian façade freckled with Juliet balconies. Inside, the elegance persists, elevated by bouncy carpets and shiny floors, along with a plethora of smiling staff ready to attend to your every need. Gym bunnies shouldn't miss the stylish fitness centre, but everyone should pay a trip to the top floor to take a dip in the pool, or just to soak up the panoramic west London view.
Zip up the speedy elevator to your spacious room bedecked with subtle, homely touches (think books, vases, soft cushions and tactile furnishings you can't resist stroking) and vast bathrooms that are all Italian marble with twin sinks, a freestanding bathtub, a giant shower head and a wash-dry toilet.
The rooms are characterful without being overwhelming, many with outdoor space and every detail precisely designed. Treat yourself by booking one of the suites: there's plenty to choose from, with the uber-luxe Pavilion Penthouses designed by the renowned André Fu. We stayed in the Balcony Junior Suite, where an end-to-end balcony is interspersed with French doors (fronted by heavy, blackout curtains come evening) so you can step out (or sit out in warmer months) and absorb the Knightsbridge bustle from afar. From the living space composition, to the fresh flowers from florist Larry Walshe, to the giant cocooning King beds with plump pillows to collapse into after a long day of self-care – or after a nourishing treatment at the Bamford Spa – every room is just right.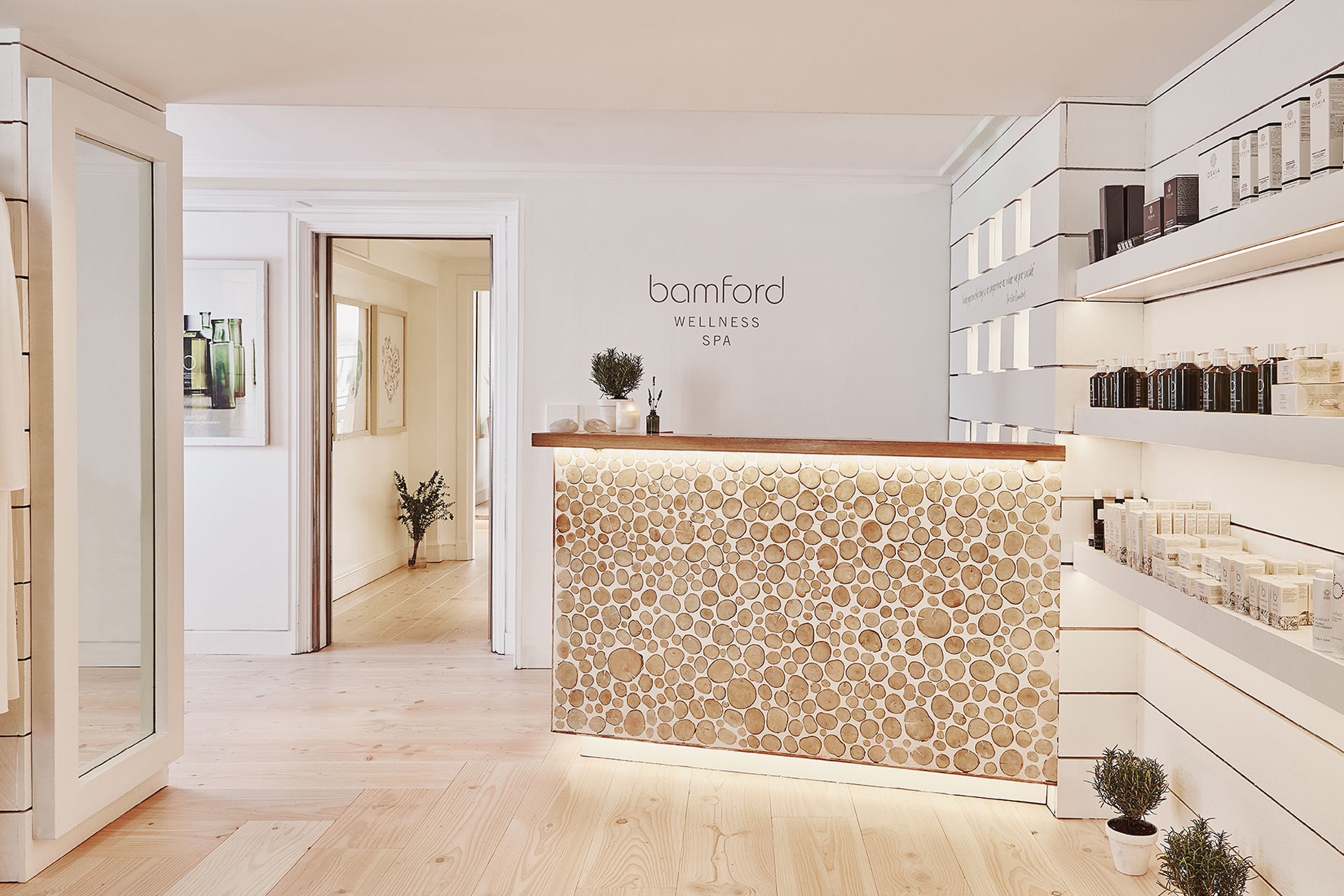 On the fourth floor, an oasis awaits: The Bamford Wellness Spa at The Berkeley, bringing a taste of Cotswolds tranquillity to central London. With British-made organic products and signature treatments, head here for relaxation or revitalisation – or both. From manicures to eyelash tinting, Teresa Tarmey facials to Oskia facials, there's something for everyone, especially if you're seeking a dose of wellness in London.
Try the OTO CBD Balance Deep Relaxation Massage (available until 31 January 2023) for the ultimate relaxation. An intense, invigorating and restoring full body massage, CBD oil infused with Jasmine, Helichrysum and Roman Chamomile is used to calm the nervous system and instill a deep relaxation, along with soothing music and Rose Quartz crystal and ending with a tasty botanical seltzer in the soothing lounge.
The Berkeley is all the rage among the elite, clear in the Lamborghinis and Land Rover Defenders parked outside and guarded studiously by friendly porters. And why not? Turn right out of the entrance (currently draped with thousands of pretty string lights), and Knightsbridge is but a stone's throw away; you'll spot many guests returning to The Berkeley with shopping bag-laden arms brimming with their latest spoils. But turn left, and you're immersed in those quiet Belgravia streets. Take a morning stroll past the towering, gleaming townhouses and through the quiet, leafy squares – you'll feel right at home.
EAT & DRINK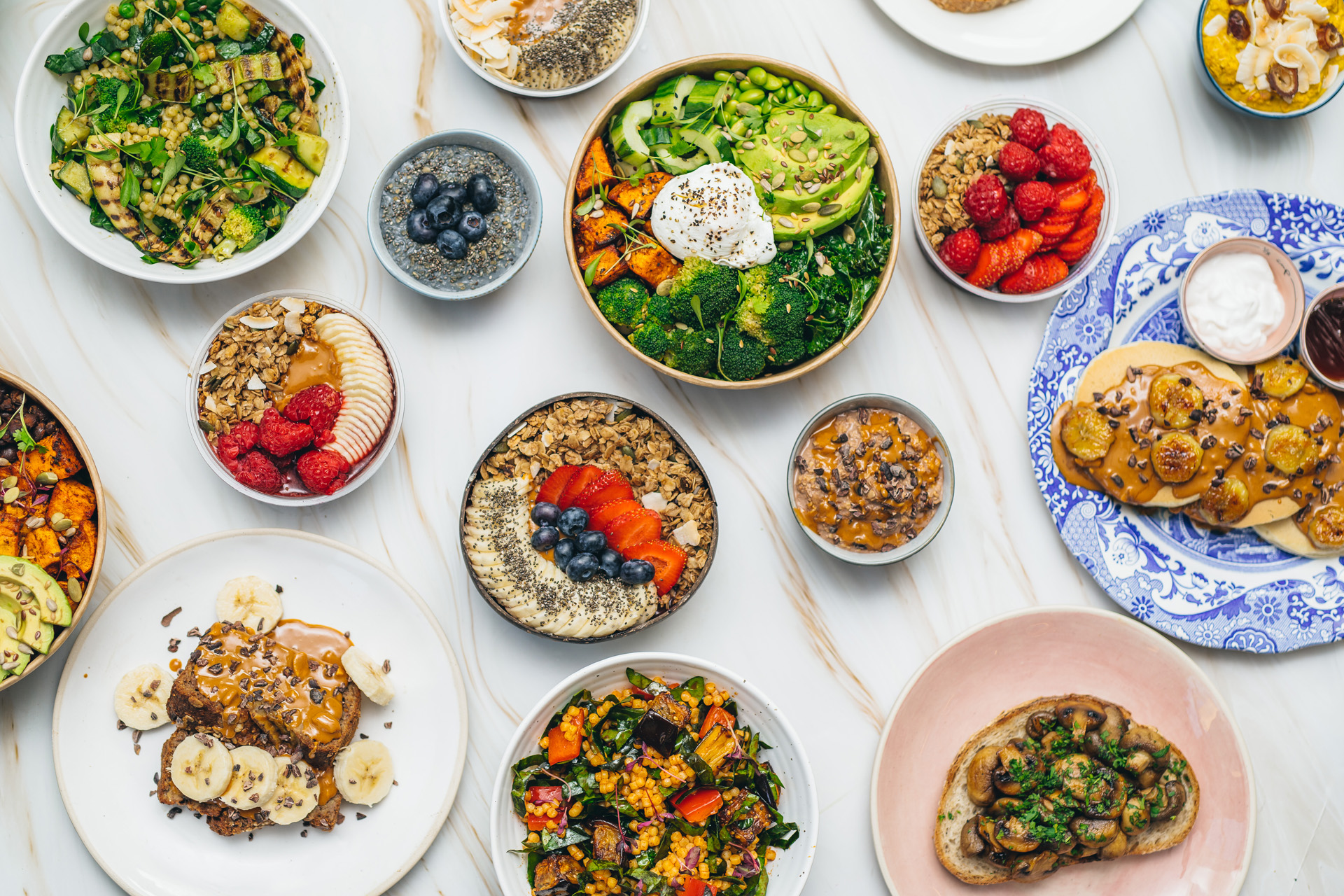 The Acai Girls
18 Eccleston Street
This little cafe packs a lot of vibrancy into its tall, colourful walls and its vivid food – the ideal lunch time spot with a health twist. Think flavourful smoothies and juices that taste super clean, acai bowls brimming with fresh fruit, and colourful buddha bowls brimming with veggies. Plus, don't sleep on the sweet treats: the Oreo brownie is to die for. acaigirls.com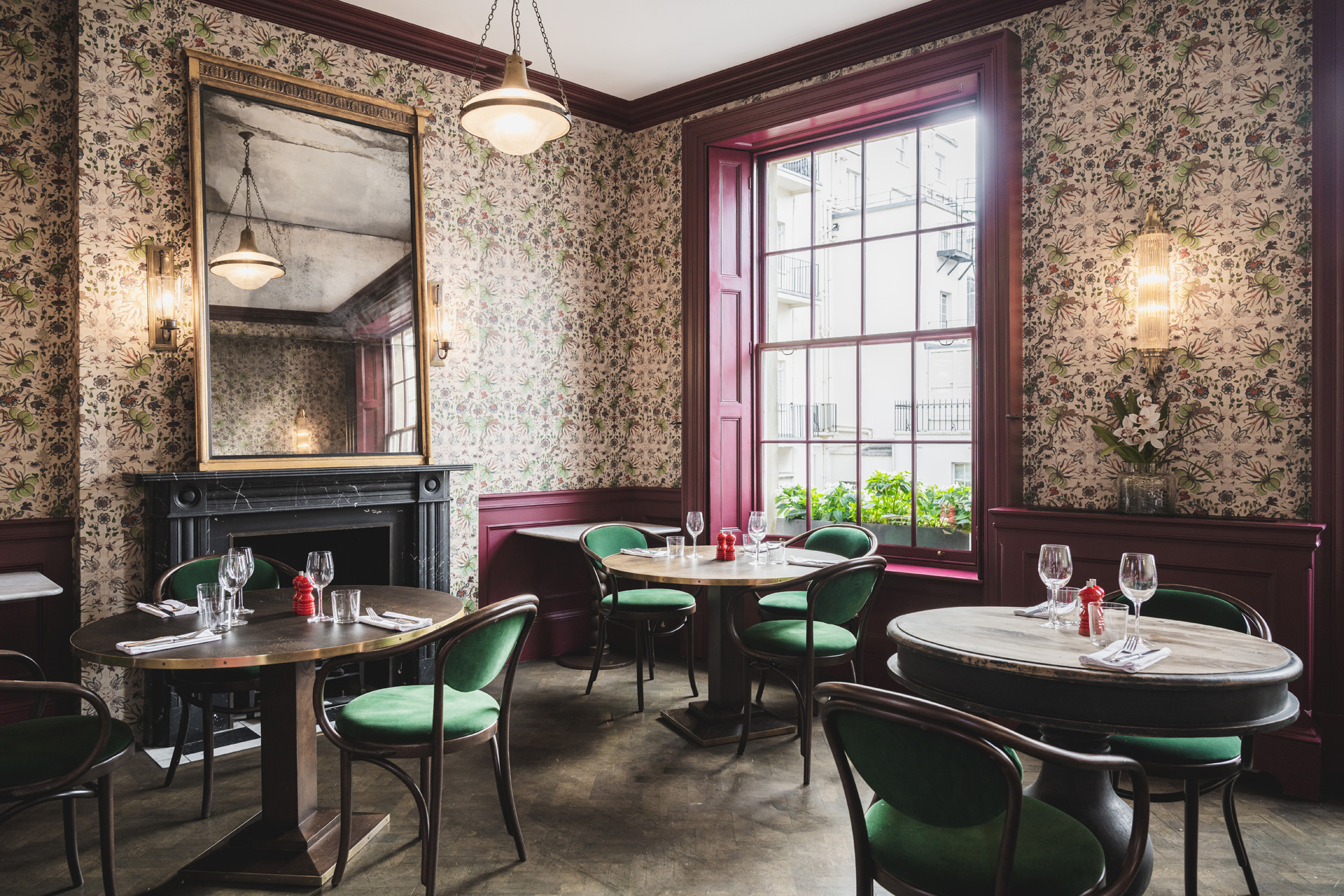 The Alfred Tennyson
10 Motcomb Street
This cosy, traditional British pub occupies a corner on a sleepy Belgravia street. Inside, an elegant pub set across four floors is buzzing with atmosphere. Stop by for a cosy pint or glass of wine, or nestle into the comfy restaurant area for a (surprisingly posh) dinner. For a refreshing start, try the Cornish Crab, served on thinly sliced cucumber with avocado and a chilli dressing. Then epitomise British culture by opting for the chicken, leek and mushroom pie with sprouting broccoli and rich gravy. Divine. cubitthouse.co.uk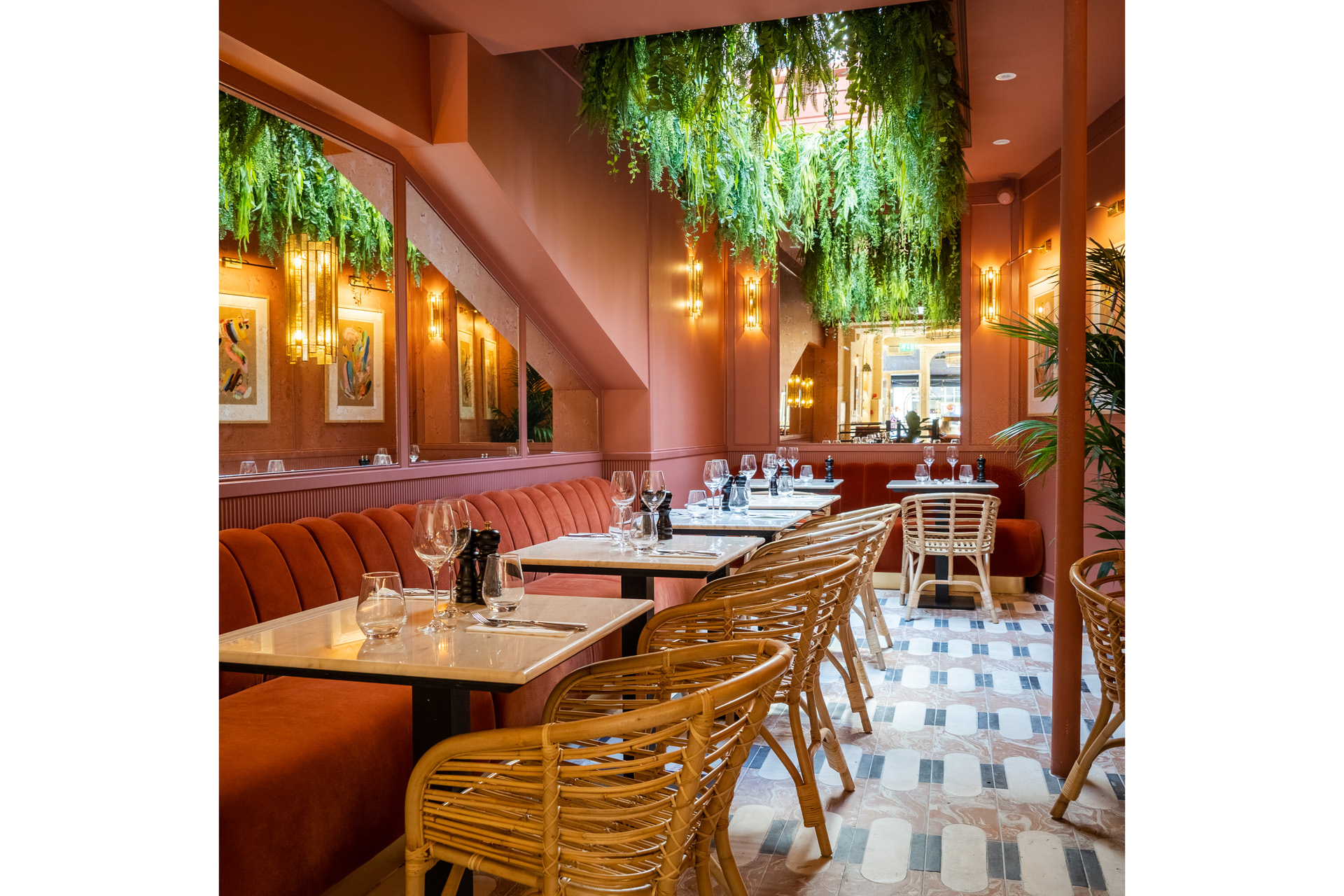 Mina's
20 Motcomb Street
Just up the road, amid the weekend strollers of Motcomb Street, sits Mina's, a slender cocktail bar and small-plate restaurant brimming with foliage against a Mediterranean terracotta orange backdrop. Start with a cocktail: there's a whole host of tasty, refreshing options, but the Peach Spritz (RinQuinQuin, prosecco, grape and apricot soda) will ease you in nicely. Then, onto the small plates (not as 'small' as advertised – tread carefully). Start with juicy Sicilian olives, and choose between a plethora of tempting dishes that showcase the best of the Mediterranean. Think Silky Smooth Hummus, Roasted Cherry Tomatoes (juicy, still on the vine, with mouthwatering caramelised shallots), Creamy Italian Burrata, tender and flavoursome Greek Style Chicken Wings, and crispy Zucchini Fritti with garlic and yoghurt sauce. After, if you can squeeze it in, try one of the delectable large plates; the Roasted Cod Provencal is to die for. minaslondon.co.uk 
DO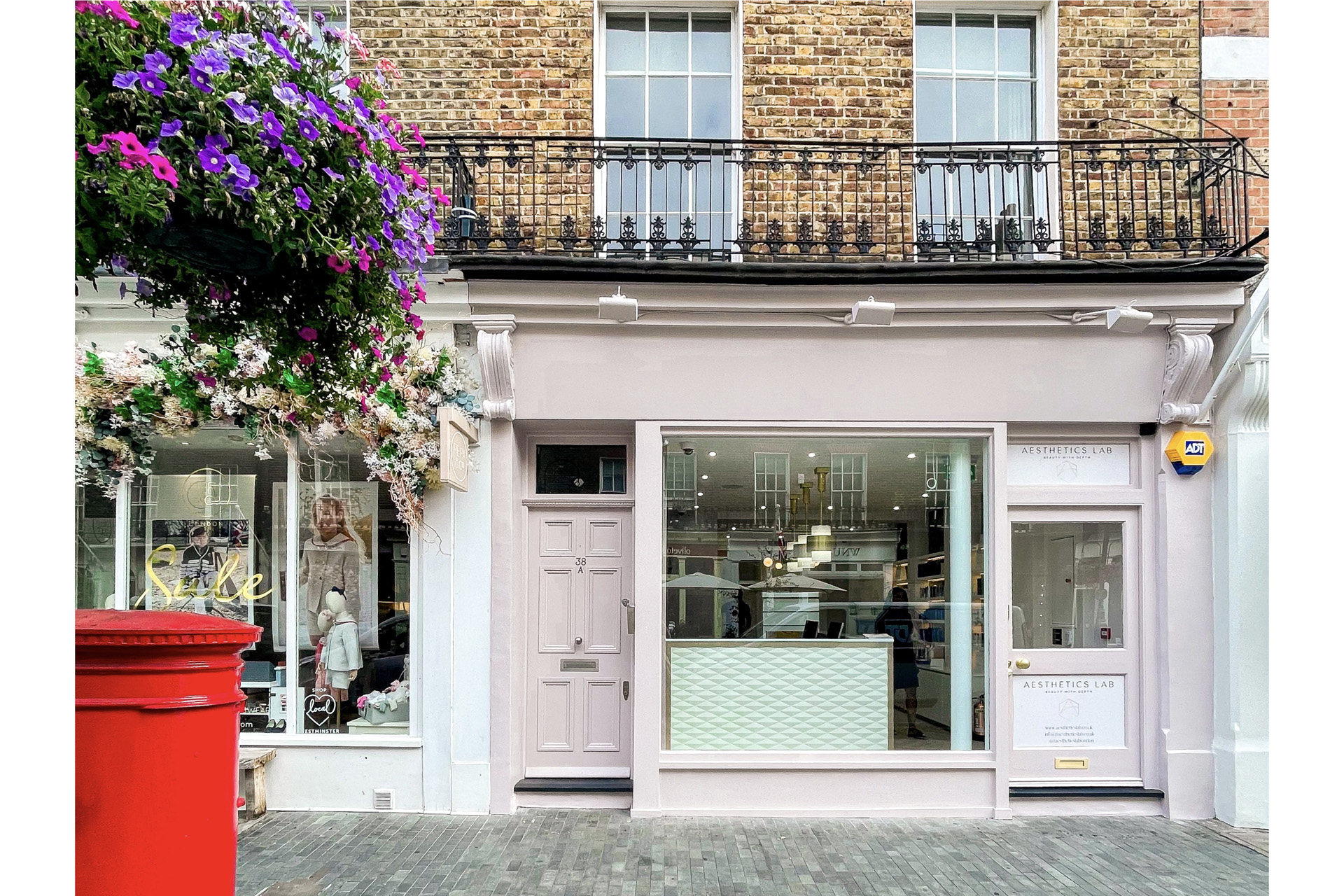 Get A Facial At Aesthetics Lab
38 Elizabeth Street
If your winter skin is feeling a little lacklustre – or dry in the cold, or clogged in the smog – make sure you book a consultation at Aesthetics Lab. Here, the friendly therapists centre self-confidence and self-knowledge in the skin journey, and will help you reacquaint yourself with your skin and its needs. Don't know where to start? (You and me both…) Try the Detox Facial, a combination of state of the art cosmeceutical ('cosmetic' + 'pharmaceutical') products, brush-abrasion techniques and LED light therapy to detox the skin. If you're a little hesitant, never fear: the therapists' knowledge combined with the candid prior consultation mean your skin won't be put through anything they think it will react poorly to – they'll even avoid conjuring any redness if you have places to go and people to see afterwards. You'll leave feeling fresher than ever before. aestheticslab.co.uk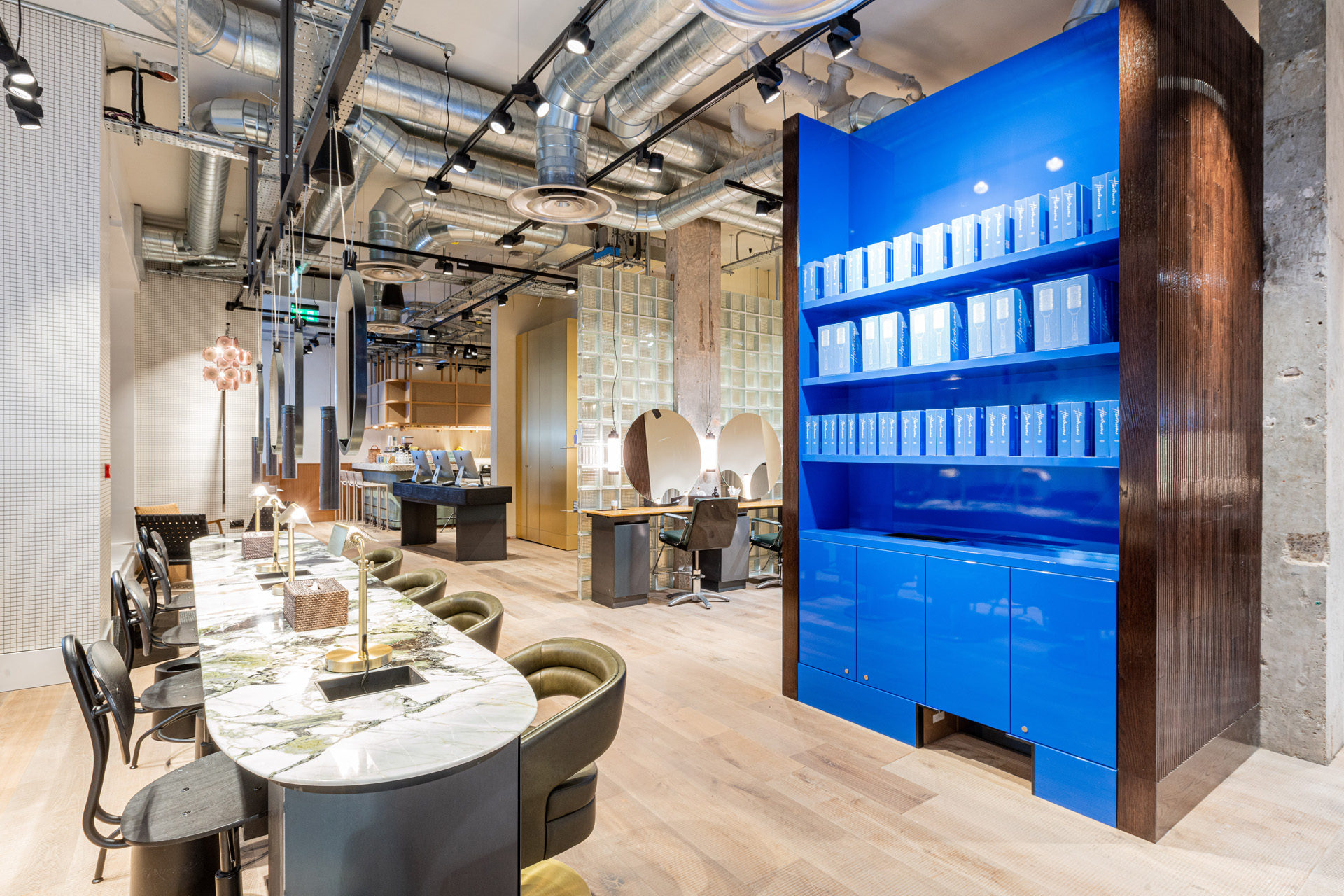 New Year, New Do at Hershesons
What better way to access an enhanced you in 2023 than with a new do? Instagram favourite Hershesons is on a mission to make hair simple and fun. Whether you're looking for a whole new hairstyle, a refreshing trim or just a one-off self-care blow dry, the industrial-chic, open-plan surrounds of Hershesons – with an in house Farm Girl café for any refreshments – will leave you feeling extremely sophisticated (as will your bouncy new hairdo, of course). hershesons.com 
Get Creative at Eccleston Yards
Looking for a crafty activity? Biscuit decorating at Biscuiteers is a sweet activity for catching up with friends, all while surrounded by the delicious smell of baking biscuits. Perfect for fans of adult colouring books, biscuit icing is surprisingly soothing – even if your lines are a little wobblier than you thought they'd be. If you're not in the mood to get creative, try the afternoon tea instead. Or just nip by to admire the incredible biscuit creations in the gift shop. biscuiteers.com 
If biscuits aren't quite your speed, venture to MasterPeace instead, where a whole host of mindful creative activities are available to choose from, including painting and candlestick making. masterpeace.studio 
Or throwdown at Studio Pottery, Belgravia's answer to the recent pottery hype, where newbies and experienced potters alike can learn and create in the light-filled workshop. studio-pottery-london.com 
Get Stretchy at Hotpod Yoga
19 Eccleston Yards
Or, nearby, try the iconic Hotpod Yoga, where 37-degree heat pods provide the optimal workout temperature for supple muscles. Downward dog never felt so easy. hotpodyoga.com 
The Final Word
Charming Belgravia is the neighbourhood to visit for wellness in London this January. Enter tense, sleep deprived and lack-lustre, and leave with a fresh and renewed lease of life. 
DISCOVER: Follow @belgravia_ldn and visit Belgravia London this January. belgravialdn.com
Featured image: Eccleston Yards. All images courtesy of Belgravia London.