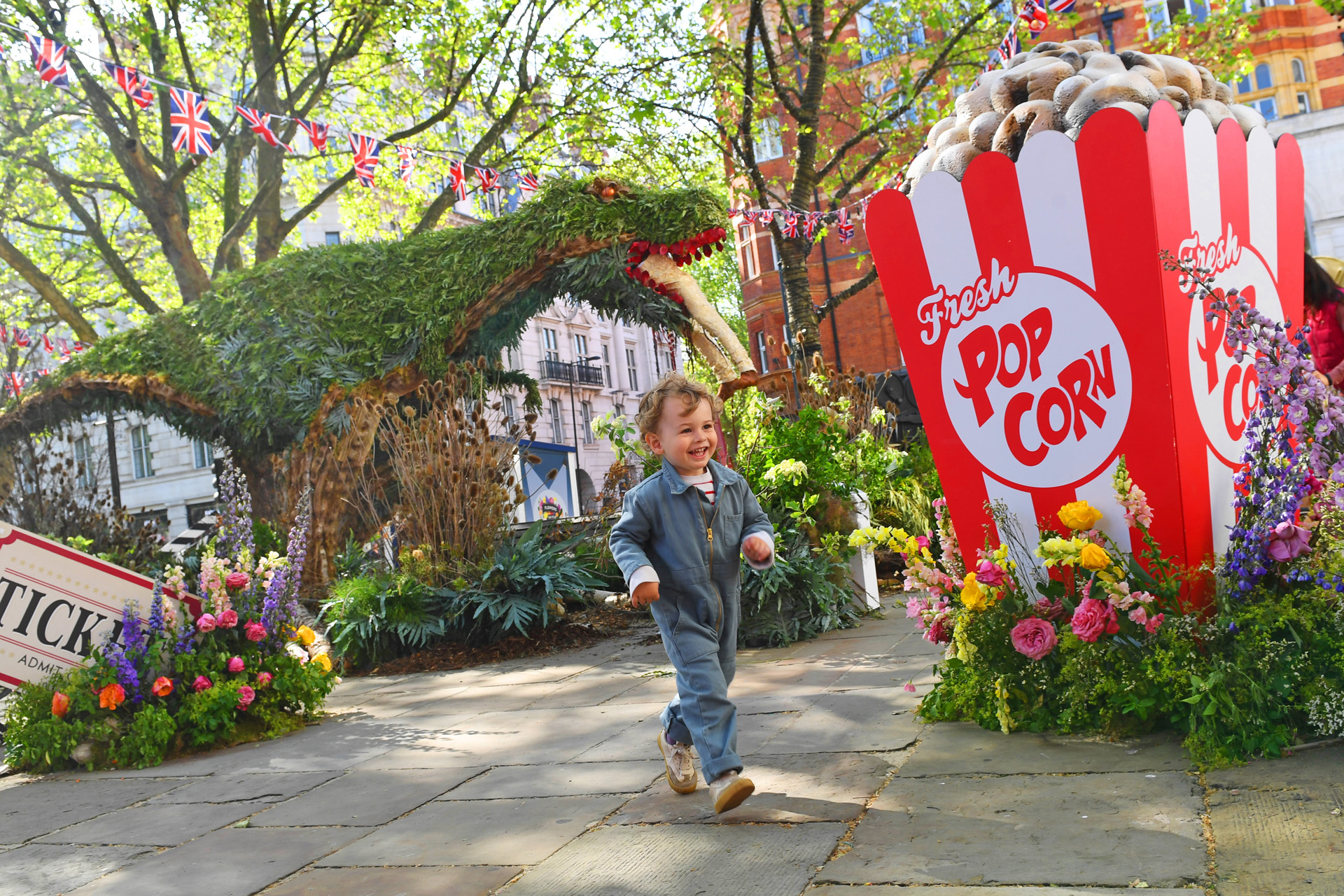 The Best Things To Do In London This Bank Holiday Weekend: 27–29 May 2023
---
Spend your treasured weekend wisely
Bank Holiday time! And better make the most of it – it's our last until the end of August. Summer is certainly in the air: the restaurant terraces are tentatively opening, and we're already dreaming of a dip in one of London's lovely outdoor swim spots. How best to make the most of your limited time? Why not make the most of London's lovely parks – perhaps you'll even try painting en plein air? Or maybe a bottomless brunch is more your speed? Whatever you fancy, here are the best things to do in London this weekend. Enjoy!
Love to be first in the know? Sign up to our weekly What's On newsletter to get ahead of the crowd
The Best Things To Do In London This Weekend: 27–29 May 2023
1. See Floral Installations In Chelsea
All weekend
You may have missed the coveted RHS Chelsea Flower Show (here are all of the winners, in case you were wondering), but you still have chance to see floral delights in west London thanks to Chelsea in Bloom and Belgravia in Bloom. Stroll the streets and spot the whimsical displays all weekend. Plus, here's who bagged the top prize at Chelsea in Bloom.
2. Breitling Café and Boutique Pop-up
27 May–4 June 2023 at Battersea Power Station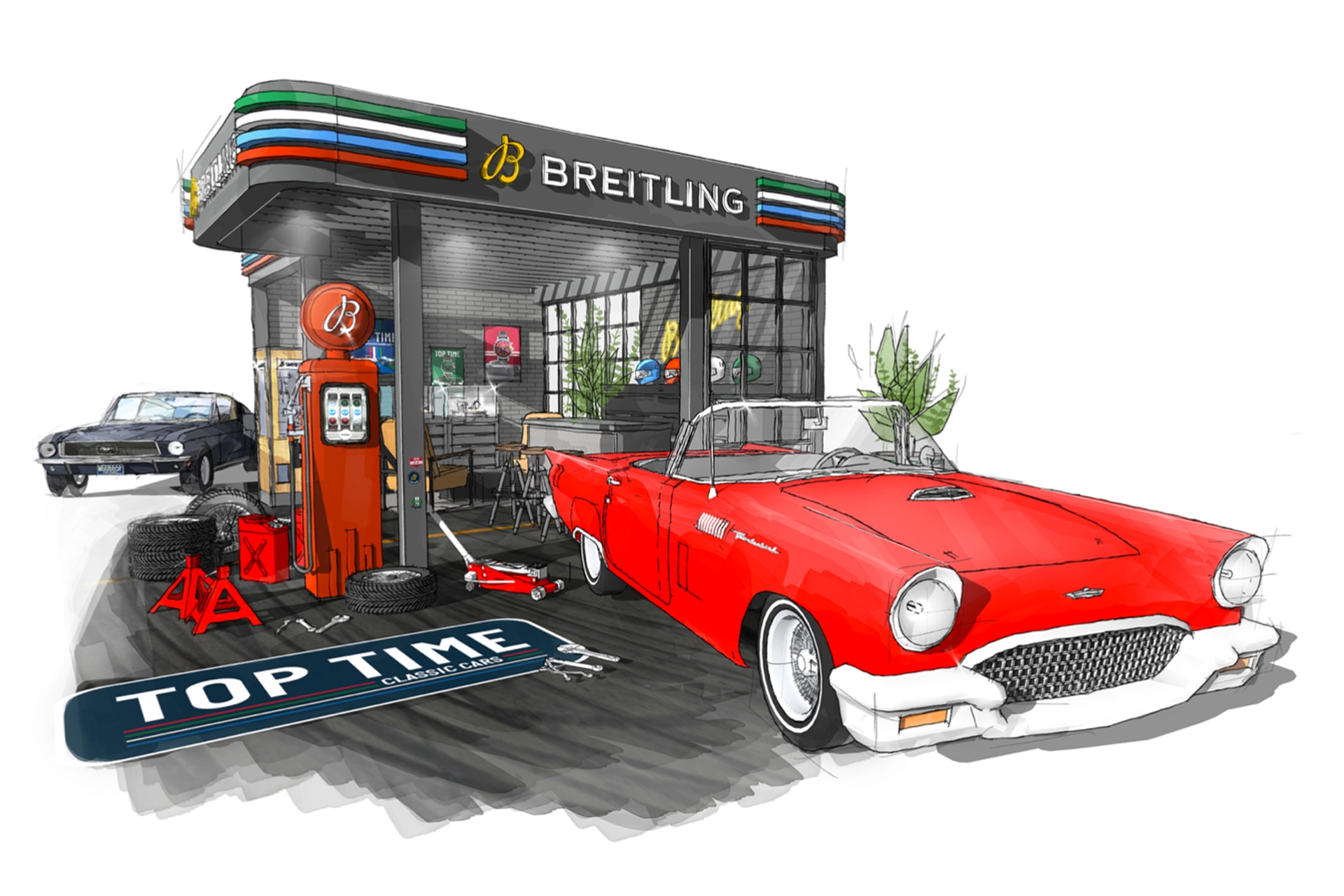 Celebrate all things Americana at the the Breitling Café and Boutique, which pops up at Battersea Power Station this weekend. It's all in honour of the watch brand's new Top Time Classic Cars collection, which features models styled after beloved automobiles like the Ford Mustang and Thunderbird, Chevrolet Corvette, and Shelby Cobra. Get up close to the vintage cars themselves, browse Breitling's new watch collection, and have a spin on the retro arcade games and photobooth. breitling.com
3. Recycle Your Coffee Cup At Bankside
Ongoing at Bankside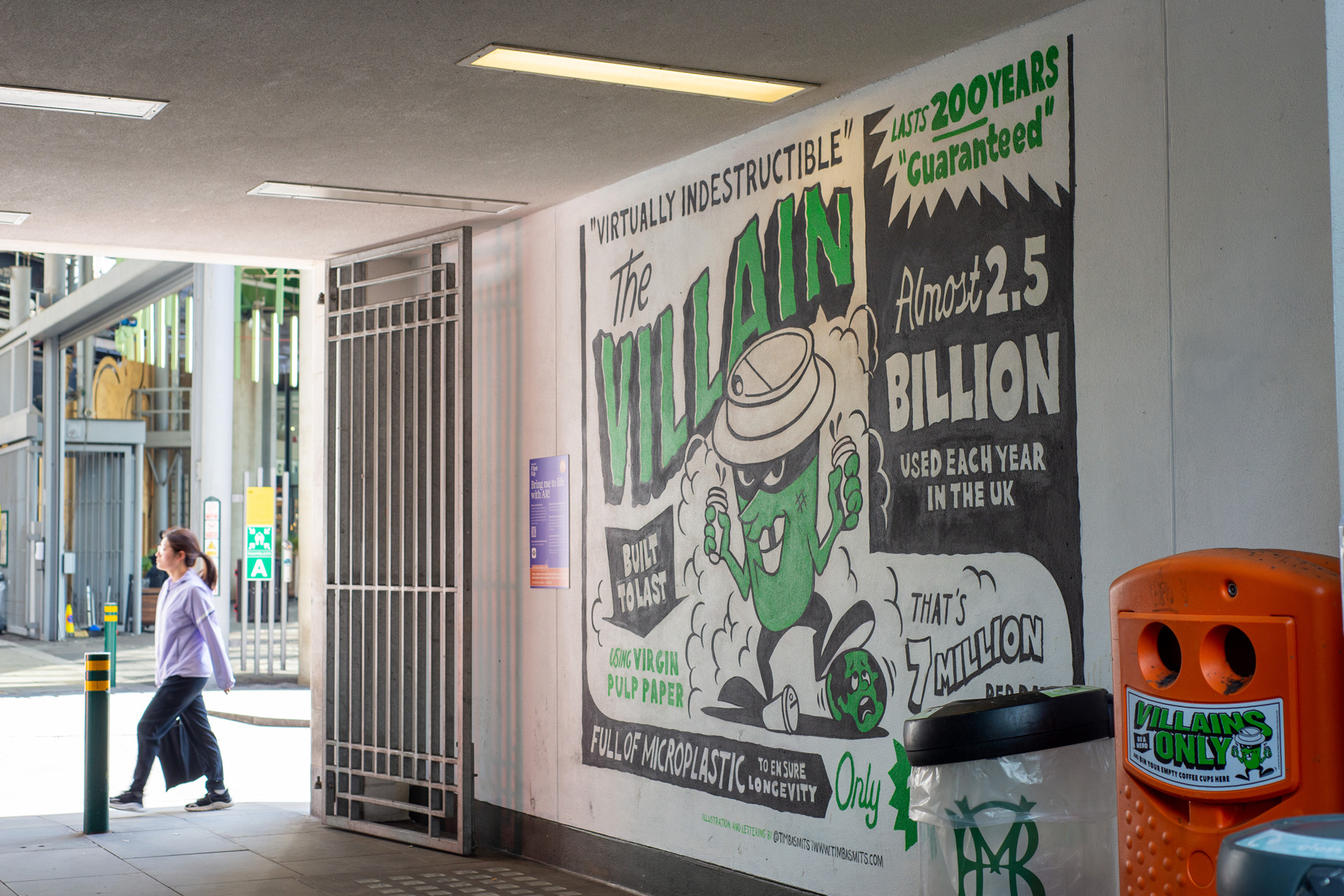 The Better Bankside Business Improvement District (BID) has collaborated with renowned artist Timba Smits to spruce up its coffee cup recycling bins, to encourage more recycling and inspire positive action. The eye-catching new designs – which cast coffee cups as superhero style villains – form part of the BID's #2millionchallenge campaign, boosting recycling in the district.
4. Peanut Butter Party
27–28 May 2023 at Rooftop Film Club, Bussey Building, Peckham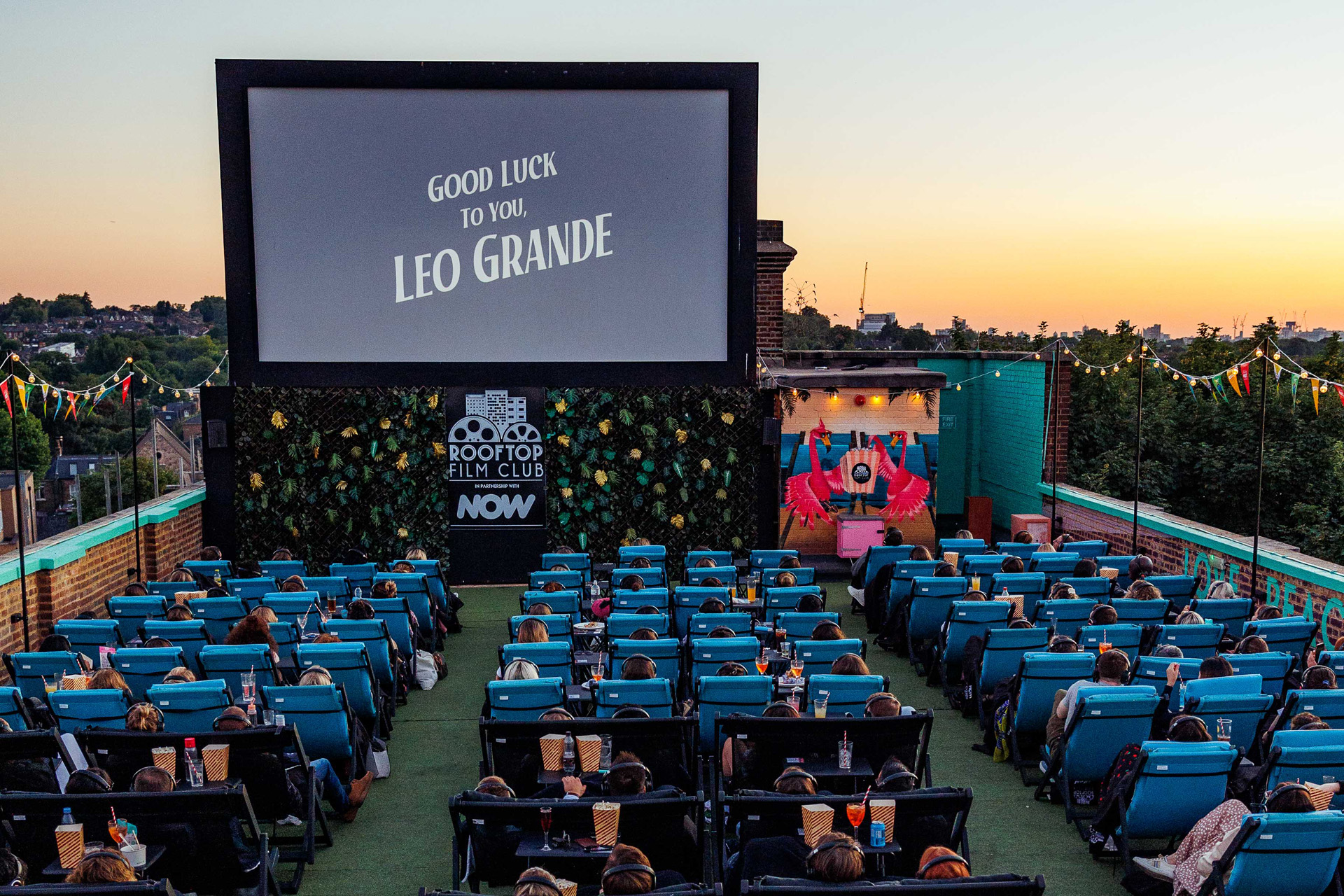 A two day cinema-peanut-dog extravaganza is coming to Rooftop Cinema Club this weekend in collaboration with Sheep Dog Peanut Butter Whiskey. Think Woof'spresso Martinis, Sheepdog Peanut Coladas and Sheepdog Whiskey & Cokes alongside Sheepdog-laced Crosstown doughnuts, Brooklyn brownies, Reece's shot cups and KP peanut butter spoons. Nuts! rooftopfilmclub.com
5. Bank Holiday Party At Pianoworks
28 May 2023 at Pianoworks Farringdon (113–117 Farringdon Road EC1R 3BX) and West End (47 Whitcomb Street WC2H 7DH)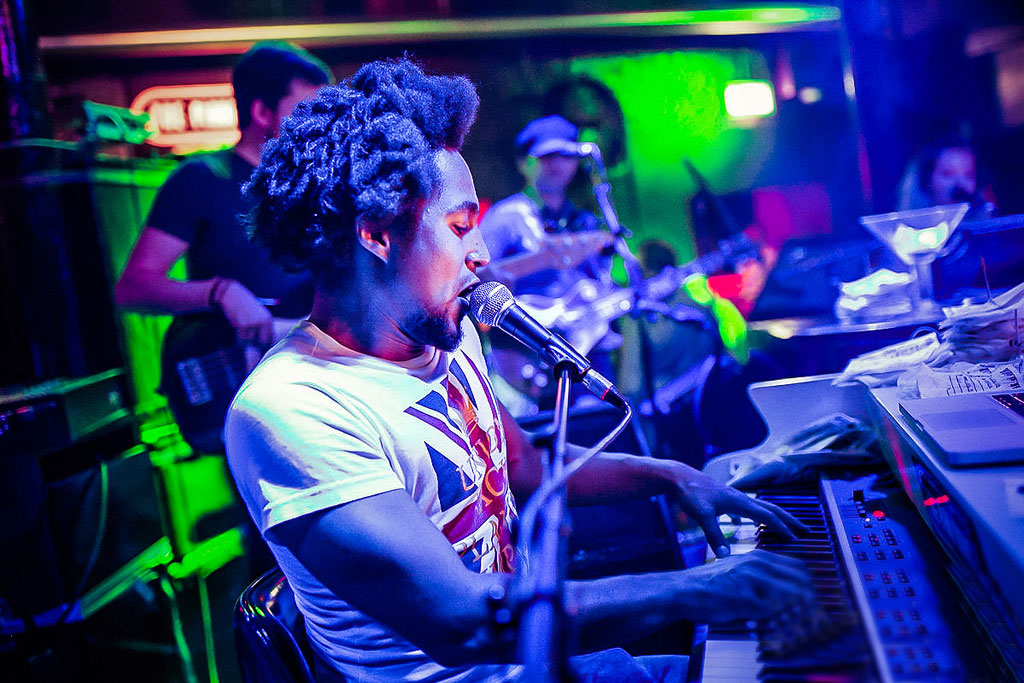 Dance the night away at London's favourite audience-request-based live music bar. It's all music, laughter and cocktails with the return of the iconic Sing-Off Cocktail Competition. Plus, there's a bottomless brunch extravaganza, and new outdoor seating thanks to the much-anticipated arrival of sunshine. pianoworks.bar
6. Free Beavertown Party
27 May 2023 at Flat Iron Square (45 Southwark Street SE1 9HP)
Beavertown's all-new Summer Collaborations Sessions kick off this weekend in London at Flat Iron Square. Expect incredible beer, decorations, and music from jazztronica group Blue Lab Beats with Afrobeats artists Ghetto Boy. Best of all, it's unticketed – ie totally free. (Although you can book a table at flatironsquare.co.uk)
7. See sketch's Mayfair in Bloom Installation
Until 29 May 2023 at sketch (9 Conduit Street, W1S 2XG)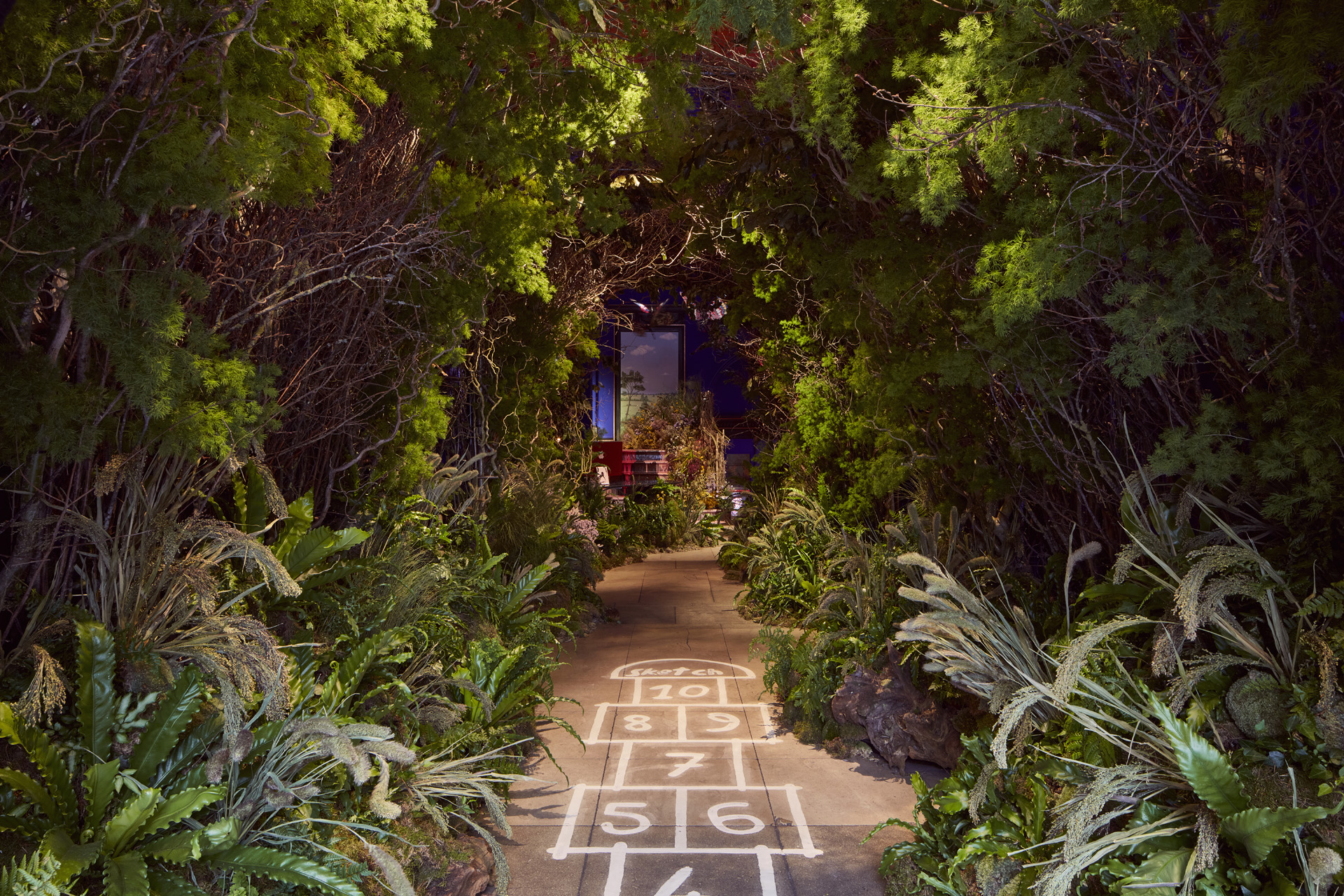 For the ninth edition of its annual Mayfair in Bloom exhibition, sketch is marking the new King's coronation with a joyful display inspired by Highgrove Gardens. Until 29 May, see the bespoke installation created by London-based floral artists JamJar Flowers, Rebel Rebel and Ricky Paul, alongside a newly commissioned piece by designer Moritz Waldemeyer. sketch.london 
8. Visit An Immersive Champagne Exhibition
12 May–6 June 2023, Regent Street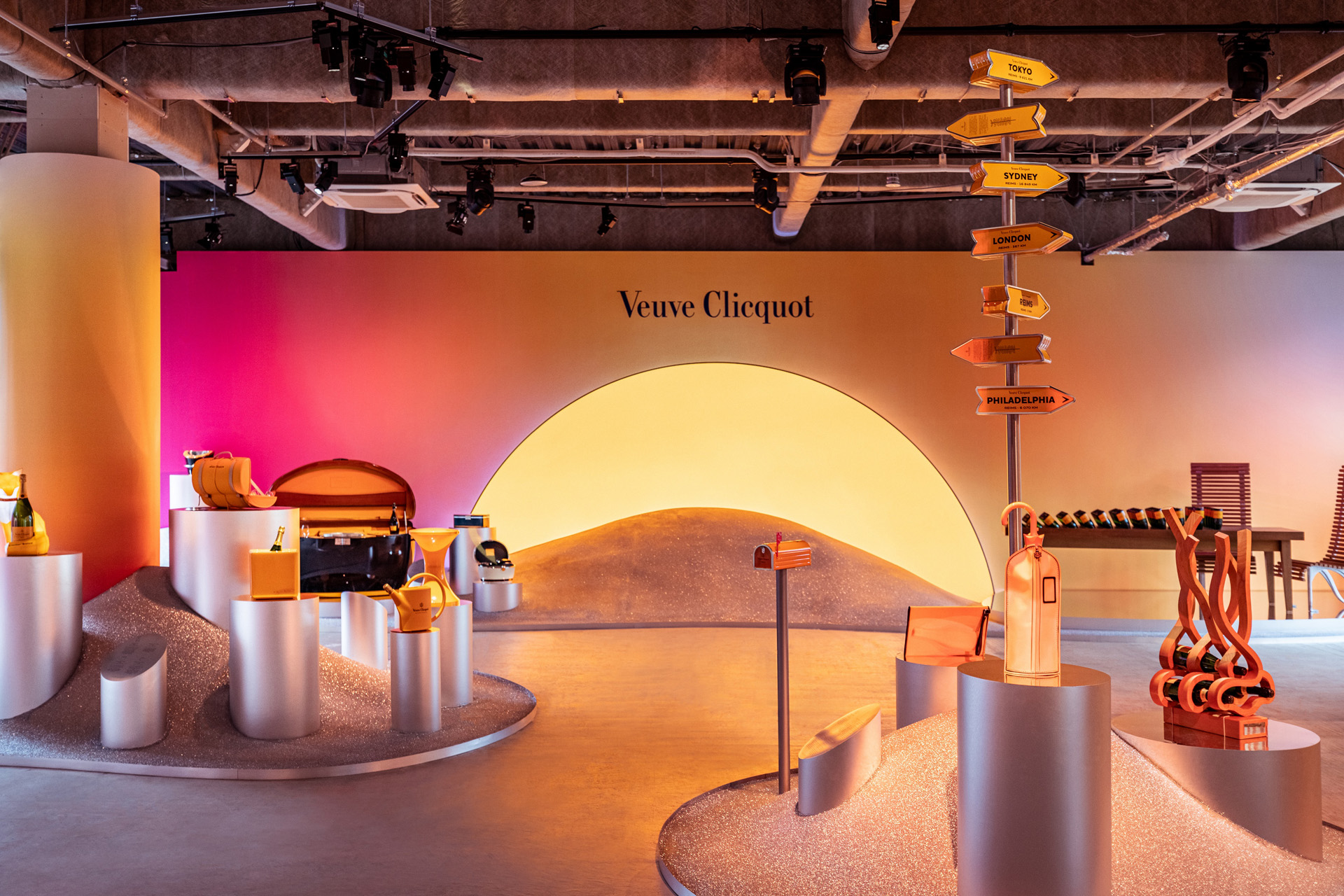 After debuting in Tokyo and Los Angeles, Veuve Clicquot's Solaire Culture exhibition opens in London this weekend, shining a light on the Champagne house's illustrious history. Taking visitors on an immersive journey through the house's heritage, expect to learn all about Madame Clicquot, one of the world's first female entrepreneurs who took over the reins of the house in 1805. Expect also to see art from the likes of Yayoi Kusama, Cece Philips and Rosie McGuinness, bringing the brand's bold and optimistic outlook of the modern day to life. solaireculture.veuveclicquot.com
9. Conversation Menus With School Of Life
From 18 May at The Yards Covent Garden (17 Slingsby Place, WC2E 9AB)
Amble down to Covent Garden this weekend with a friend, first date, family member – or even a complete stranger – and you'll be able to trial a 'conversation menu'. The Yards and The School Of Life have partnered to create a bespoke set of menus intended to 'ignite meaningful conversations and cultivate connections', all while you work your way through a mountainous three courses. Just remember not to talk with your mouth full (or do: maybe the conversation depends on it). theyardscoventgarden.co.uk
10. Visit A Brand New Market
Every Sunday, 11am–5pm at Hackney Bridge, Echo Building, Hackney Wick, London E15 2SJ
New market alert: from the team behind Broadway Market, Chatsworth Road, and Ridley Road Markets comes a brand new London market: Hackney Bridge. Overlooking the Hackney Wick canal path and with a focus on sustainability, expect a mix of carefully curated stalls selling vintage clothing, antiques, furniture, art and designs from artisan makers. There will also be a produce market selling fresh bread, jams, cheeses and more. hackneybridge.org
11. Visit Ally Pally's Summer Terrace
Now open for the summer season
Head to Alexandra Palace to enjoy The Terrace, with its stunning views over London, refreshing beer, tasty cocktails, and plethora of street food at the weekend. alexandrapalace.com
12. Visit An Exhibition
All weekend, across London
This weekend is your last chance to see the Southbank Centre's ode to Aladdin Sane and its iconic lightning strike Bowie image, closing 28 May. But it's your first chance to see Gregory Sailor's The Polar Silk Road at the Natural History Museum, an exploration of the climate crisis' impact on the arctic. 
Discover more incredible London exhibitions here
13. Skate To Sunday Brunch
Every Sunday at Flipper's Roller Boogie Palace (Ariel Way, London W12 7SL)
You've tried drag brunch, bottomless brunch, and humble brunch down at your local cafe. Now it's time for roller skating brunch. Head down to Flipper's Roller Boogie Palace for their first Sunday Brunch instalment this weekend, with special guests, the celebrated London Community Gospel Choir, providing a feel-good soundtrack. Expect DJ sets from Rachael Anson and Nique J, too. Tickets are £17.50. flippers.world
14. Try Soft Hiking
Time to try a TikTok trend that won't break the bank. Soft hiking is a new trend encouraging us to get out and back to nature, without any pressure of being the best at anything. Learn how to get involved with our guide to soft hiking. Plus, read our guide to the best walks in London for some soft hiking inspo. 
15. Learn To Make Pasta
Ongoing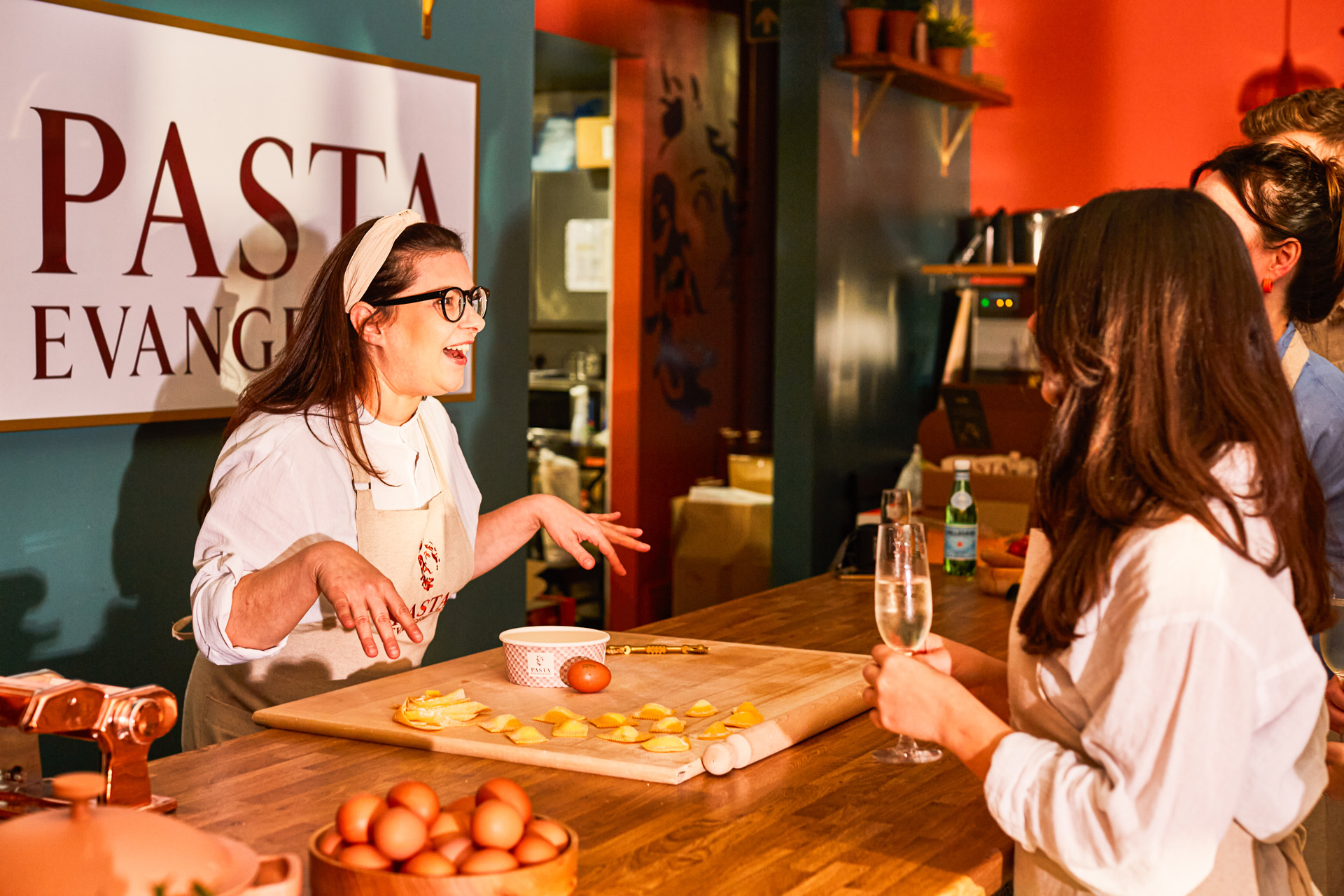 Try your hand at the Italian art of pasta making at Pasta Evangelists' Pasta Academy in Farrington. Expect to learn all about the best ingredients and techniques, and eat your creation at the end, too. Read our review of the Beginners' Class here. (These classes are extremely high-demand, so your weekend activity will inevitably be booking ahead for a future weekend.) pastaevangelists.com
16. Party At Peckham Arches
New opening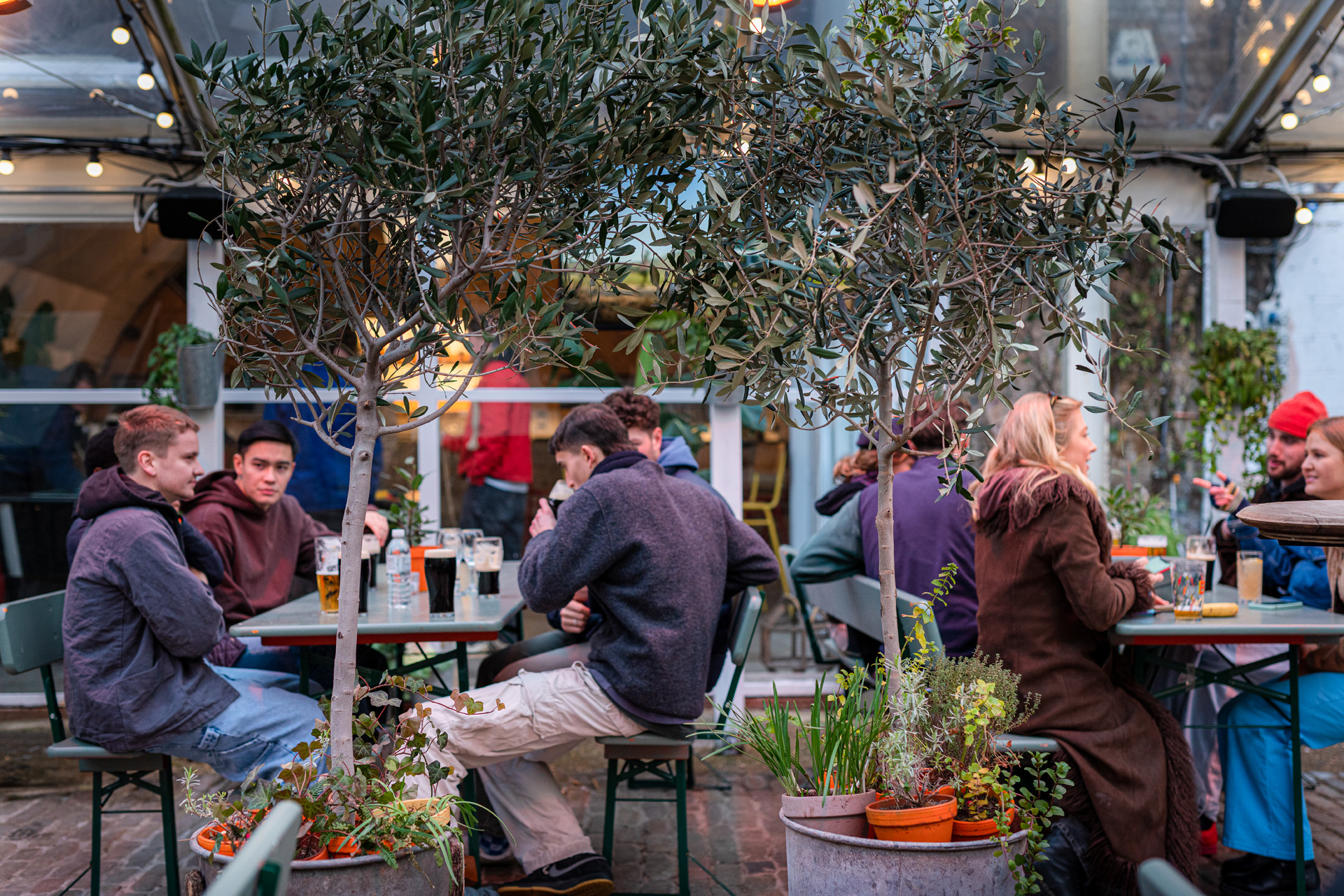 Adding to the bustling social food scene of Peckham, the all new Peckham Arches is the perfect place to go for a fun night this weekend in London. The venue features a covered and heated terrace, an open fire BBQ grill and two large cocktail bars, private events spaces, a gallery with OHSH Projects, and a monthly events calendar of live music, DJ's and more. peckhamarches.com 
17. Visit A Food Market
Food glorious food. From fresh produce to street food, London is brimming with mouth-watering food markets. Here are our favourites.
18. See Miffy In Chinatown
Until 3 July 2023
Venture to Shaftesbury Avenue for the latest fashion pop-up, Miffy in Chinatown, open in continued celebration of the Year of the Rabbit. miffyshop.co.uk
19. Visit An Outdoor Cinema
Ongoing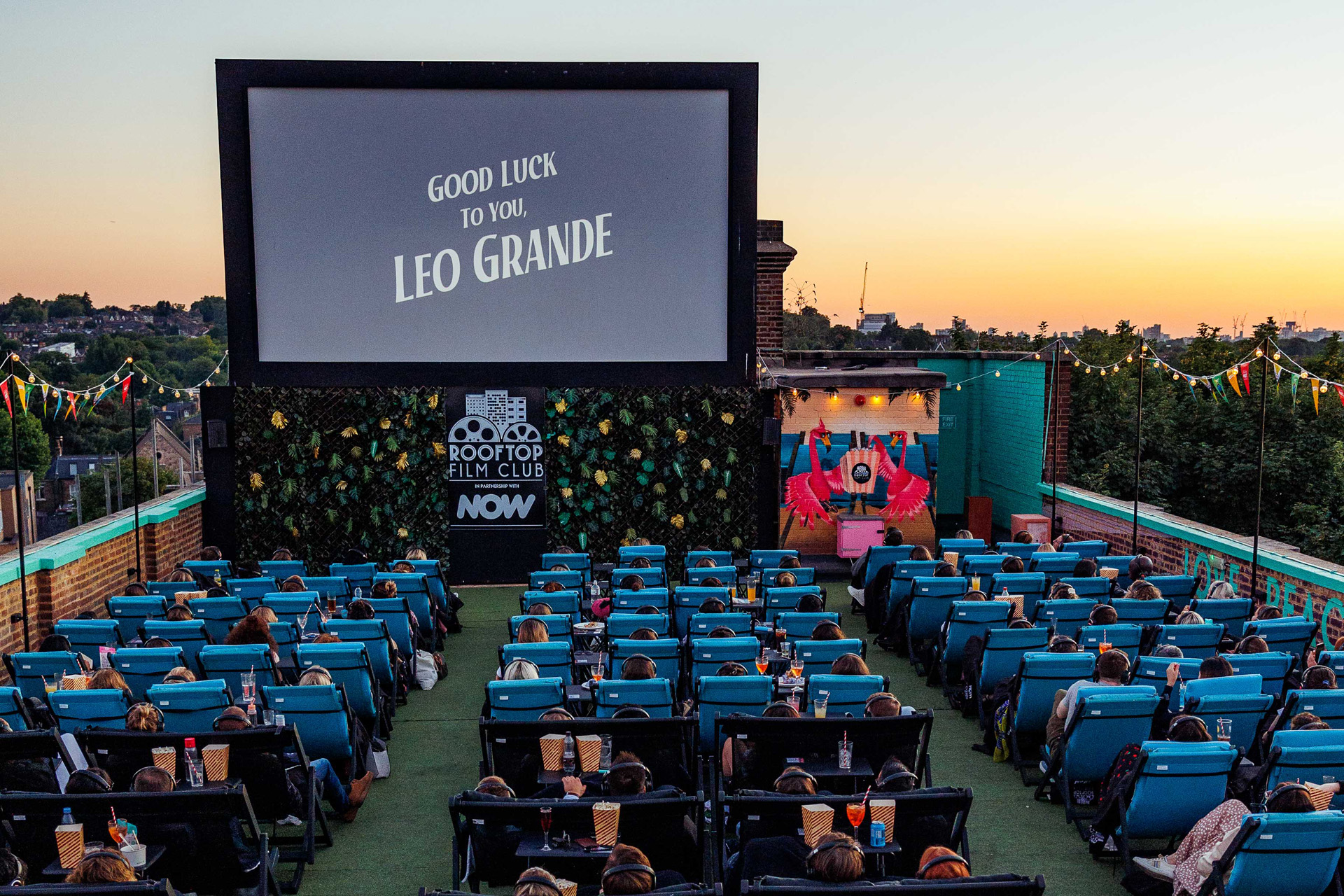 Summer must really be here: Rooftop Film Club reopens for the season this weekend at their Stratford location. The 2023 programme includes a mix of new releases such as The Menu and Everything Everywhere All At Once, alongside old classics such as Clueless and Notting Hill. rooftopfilmclub.com
Discover more outdoor cinemas here
20. Visit A Beautiful British Garden
The sun is peering through the clouds, the trees are filled with blossom and blooms are starting to push up from the earth: that's right, it's spring. How better to celebrate the season's return than by visiting a beautiful British garden? Here are our favourites.
Sign up to the C&TH What's On newsletter here
Featured image: Chelsea in Bloom © Dave Benett.