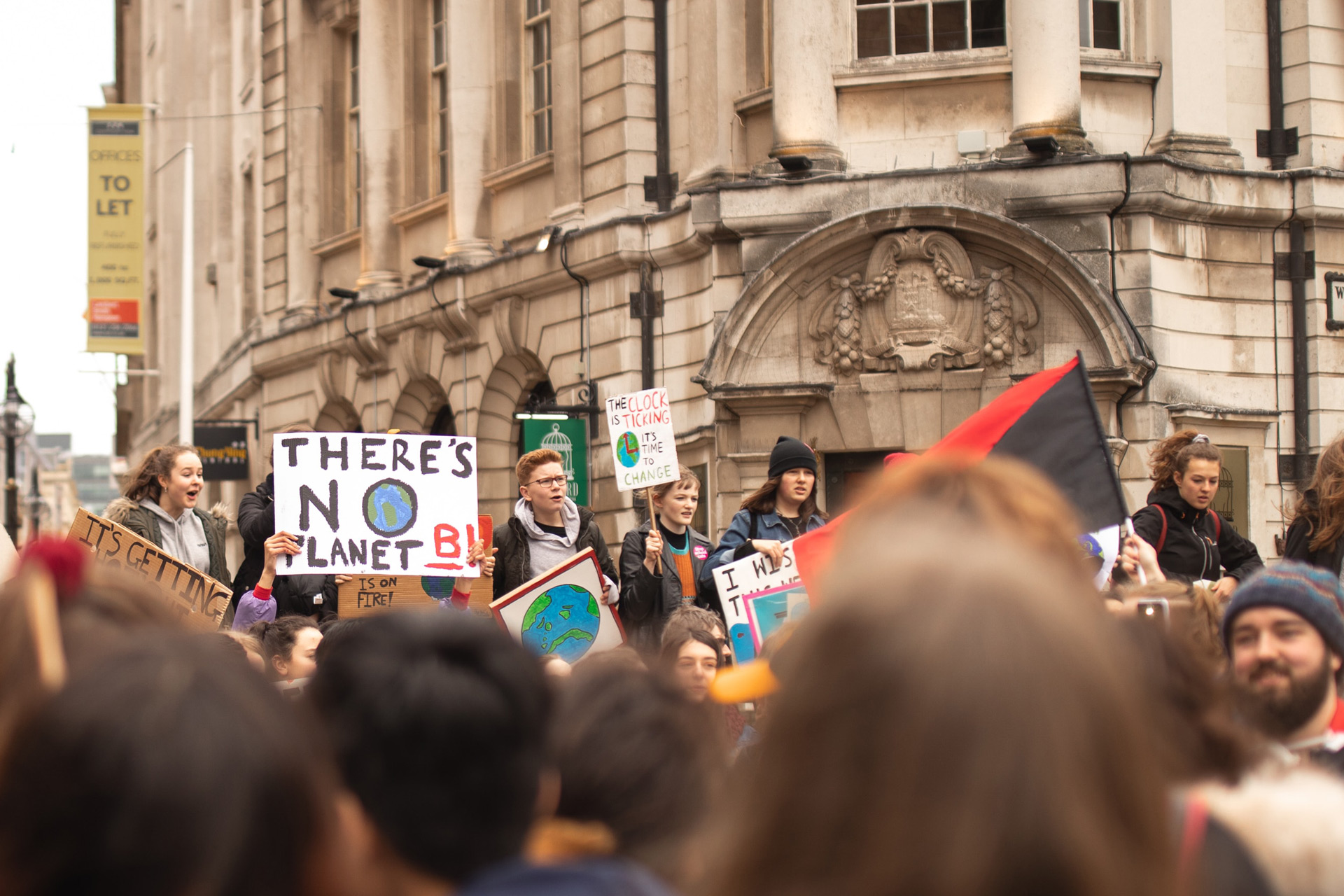 How To Celebrate Earth Day 2023
Everything you need to know about Earth Day
The first Earth Day took place in 1970, launched by US senator and environmentalist Gaylord Nelson to highlight the importance of clean air and clean water. Since then it's become an annual affair – and it takes on a greater urgency each year. Below we highlight some of the events taking place in aid of Earth Day and outline other ways you can get involved.
How To Celebrate Earth Day 2023
Although policymakers around the world have pledged to reduce carbon emissions, many promises have not been translated into change. According to the IPCC, carbon dioxide levels need to fall by around 45 per cent by 2030 to keep global warming to 1.5°C, and yet the final installment of their report on the climate crisis – published only a few months ago – emphasised the likelihood that, without swift and meaningful action, we will surpass this threshold and subsequently incur frightening damage on our planet and ourselves.  We have a lot of work to do.
Celebrated on 22 April, Earth Day brings together millions of people from all over the world in support of the environment. The theme for 2023 is 'Invest In Our Planet,' bringing attention to the importance of reexamining our political approaches and economic strategies in light of climate change. It reminds us that we must now commit not only to 'saving humanity from the climate crisis' but also 'building green economies in every country so that everyone benefits from this green revolution.' If individuals and governments unite in support of climate action, we can all enact change together. Here's how you can take part…
Organise A Cleanup
A brilliant Earth Day idea is to participate in The Great Global Cleanup. Get a group together – you can register your clean here – or go it alone. The Earth Day website suggests heading to your favourite walking trail and picking up litter, or even just embarking on a clearout in your home by considering the waste you create and removing single-use items.
Fancy getting a bit of exercise in while you're at it? Give plogging a go. Also known as 'eco-running,' the endeavour involves collecting plastic litter from the streets as you run, jog or hike. Not only will your efforts benefit the planet, plogging will have you using a variety of different muscles as you bend, squat and reach for rubbish.
Organise A Teach-In
Educating ourselves and others is crucial in our fight to save the planet, so why not set up a teach-in? You can find advice on how to do this on the Earth Day website, with suggestions for topics to discuss, alongside information on how to create a virtual event.
Donate To The Canopy Project
Launched in 2010, EARTHDAY.ORG, in partnership with The Canopy Project, has seen tens of millions of trees planted and has worked to combat the devastating deforestation of areas around the world. You can donate here – as little as $1 plants a tree.
Be A Part Of 'The Big One': London Climate Action
More than 28,000 people have signed up to gather in Westminster for events taking place between 21 and 24 April to advocate for reducing greenhouse gas emissions and creating a more sustainable future. Friday will see attendees 'Unite to Survive,' congregating with flags and banners outside major government departments in a peaceful and educational show of support for climate action. Saturday will comprise an Earth Day celebration, including a family-friendly march for biodiversity, while on Sunday, The Big One will intersect with the London Marathon. Finally, Monday's activities will include the March to End Fossil Fuels before participants meet in Parliament Square. Find out more here.
Check Out An Eco-Focused Exhibition
Get your culture fix this Earth Day with some educational art – take a look at our roundup of eco-conscious exhibitions for inspiration. A number of organisations are unveiling brand new projects in time for Earth Day: you can visit 180 The Strand, where WWF is showcasing a series of AI-generated photos envisioning the future of our planet, or head to King's Cross to explore an array of educational activities headed up by Lucy Orta, the King's Cross artist in residence. Over in Covent Garden, you'll find an installation launched in partnership with recycling programme Every Can Counts alongside renowned street artist Jimmy C, who will bring the display to life with his unique designs. You can also look out for sustainability-themed billboards featuring art curated by Le Good Society as part of a huge new exhibition running in locations ranging from London to New York.
Learn Something New
While Earth Day is brilliant for putting the planet front and centre, we should of course be making sustainable choices every day. To find out more, check out our roundup of books, documentaries and podcasts about the environment, which are all packed with useful tips and information. If you're in need of resources to help educate your little ones, take a look at Little Miss Waste Less, a new addition to the beloved Mr Men series, which teaches children about plastic pollution.
Shop More Sustainably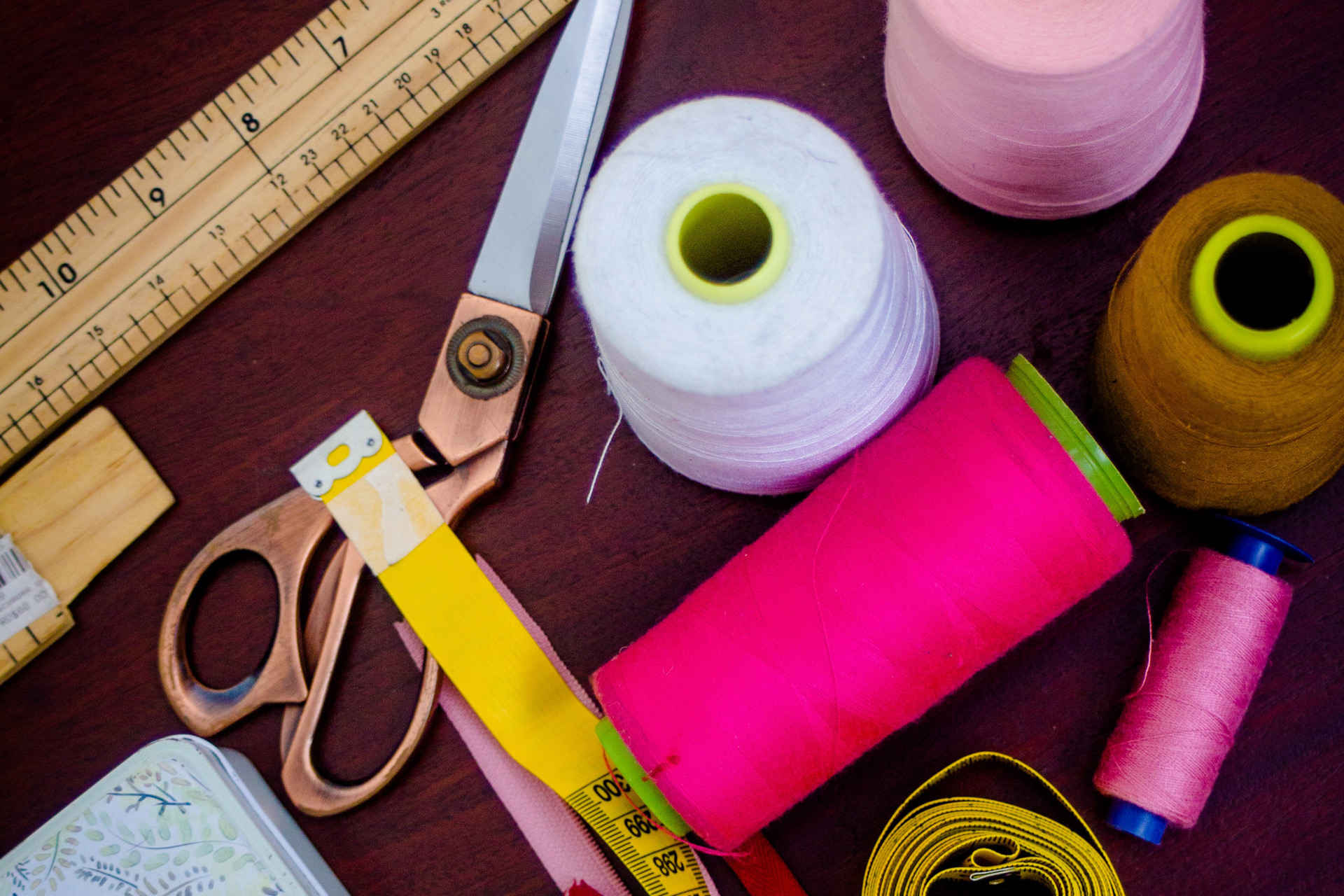 With the fashion industry accounting for around 10 percent of greenhouse gas emissions, it is more vital than ever that we reduce our fast fashion consumption and instead look to pre-loved items to fulfil our appetite for style. 
There are boundless options to make your shopping habits more sustainable, from heading to vintage stores, using fashion repair services, or renting rather than buying pieces. Plenty of retailers are now adopting more eco-friendly practices, too – take sustainable activewear brand TLC, which is now offering free legging repairs for all customers. Finding ways to mend your clothing – even if the best option isn't totally carbon neutral – increases the lifecycle of your items and is less harmful than sending them to landfill and purchasing something new.
You can also embrace sustainability outside the realms of fashion: delve into the world of vintage furniture, refill your favourite beauty products, or learn about where you can transform old jewellery pieces into glittering new treasures. These little tricks will help you establish a more eco-friendly lifestyle – not just for Earth Day, but all year round.
The Guide To Shopping Vintage Denim / The Guide To Buying Vintage Jewellery
Dine At An Eco-Friendly Restaurant
If you fancy eating out, why not head to a more sustainable spot this weekend? We've handpicked the best eco-friendly restaurants which champion seasonal ingredients and support local businesses.
Eateries across London are also marking Earth Day with exclusive menus and events. Plant-based Italian restaurant Plant Club is hosting a charity lunch and dinner on the day in support of Friends of the Earth charity, with a menu showcasing tasty cauliflower gnocchi from pasta startup Sunny & Luna. If you're in the mood for a tipple, venture to The Nest, the rooftop bar at Treehouse Hotel London, where you can sip on a selection of zero waste cocktails conceived in collaboration with British spirits brand Sapling. (The best part? One tree will be planted for every purchase.) And if you're overrun with Earth Day plans, mark your calendar for April 25th, when East London rooftop restaurant The Culpeper will be launching a new sustainable lunch menu which is founded upon regenerative farming practices championing soil health and biodiversity.
Immerse Yourself In Nature
Explore the best of the British countryside: try out some seasonal recipes, walk, swim or forage to your heart's content, and gain a stronger appreciation of the importance of our earth.
For more information about Earth Day, visit earthday.org