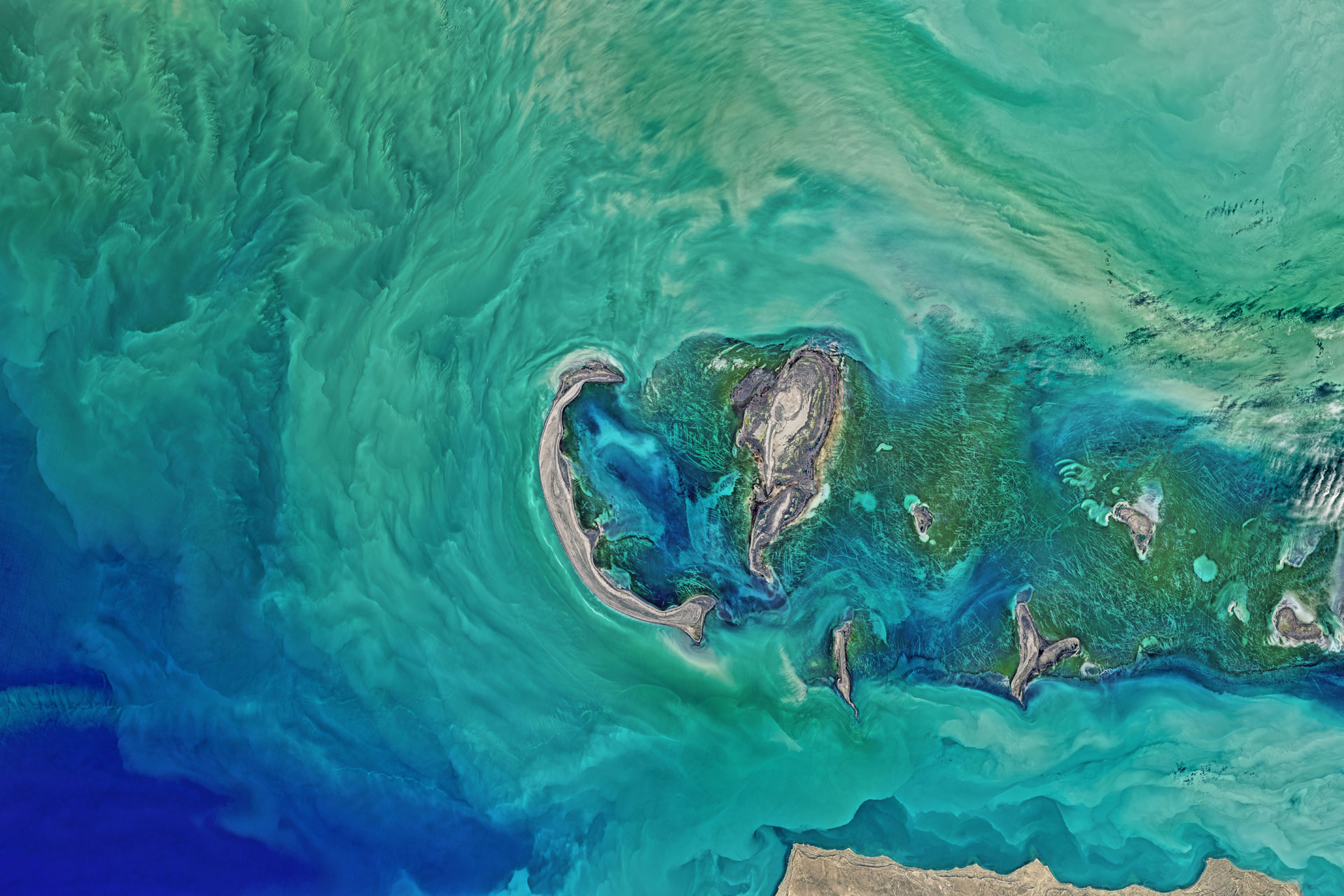 How To Celebrate Earth Day 2022
---
Everything you need to know about Earth Day
The first Earth Day took place in 1970, launched by US senator and environmentalist Gaylord Nelson in 1970 to highlight the importance of clean air and clean water. Since then it's become an annual event – worryingly, taking on a greater urgency each year.
While C02 emissions dropped during the pandemic, they're now back to where they were before. And, according to the IPCC, levels need to fall by around 45 per cent by 2030 to keep global warming to 1.5°C. We have a lot of work to do.
Celebrated on 22 April, Earth Day brings together millions of people from all over the world in support of the environment. The theme for 2022 is 'Invest In Our Planet', which will try to inspire an urgent rethinking about our political approach, business strategies and the earth's climate: the Earth Day website instructs that 'we need to act (boldly), innovate (broadly), and implement (equitably)'.
Below we highlight some of the events taking place in aid of Earth Day, plus other ways you can get involved.
Earth Day 2022: How To Get Involved
Organise a clean up
Participate in The Great Global Cleanup. Get a group together – you can register your clean here – or go it alone. The Earth Day website suggests going on your favourite walking trail and picking up litter, or even just doing a clear up in your home by looking at the waste you create and removing single-use items. Fancy getting a bit of exercise in while you're at it? Give plogging a go. Also known as 'eco running', the endeavour involves collecting plastic litter from the streets as you run, jog or hike. Not only will your efforts benefit the planet, plogging will have you using a variety of different muscles as you bend, squat and reach for rubbish.
Tune into the Earth Day Climate Action Summit
Join in on two hours of discussion around suggesting and contemplating the key solutions to reducing the greenhouse gas emissions, necessary to ensure that we will reach the Paris Agreement. Tune in from 12:00 PM EDT (or 17:00 GMT).
Organise a teach-in
Educating ourselves and others is crucial in our fight to save the planet, so why not set up a teach-in? You can find advice on how to do this on the Earth Day website, with suggestions for topics to discuss alongside information on how to create a virtual event.
Donate to The Canopy Project
Launched in 2010, EARTHDAY.ORG, in partnership with The Canopy Project, has seen tens of millions of trees planted and has worked to combat the devastating deforestation areas around the world. You can donate here – as little as $1 plants a tree.
Dine out at an eco-friendly restaurant
Rather than opting for your favourite usual, why not try one of these eateries, which have sustainability at their heart. We've handpicked the best eco friendly restaurants which champion seasonal ingredients and support local businesses.
Partake in some resale therapy
After the shocking revelation that Shein's valuation has reached £1 billion, it's more urgent than ever that we reduce our fast fashion consumption, and instead look to pre-loved items to fulfil our appetite for style. In honour of Earth Day, The London EDITION is also hosting 'Resale Therapy', a pre-loved vintage sale, on 8 May to raise funds for Choose Love. Looking for somewhere to head to today? Here's our pick of the best vintage shops in London.
A Guide to Shopping Vintage Denim / The Guide to Buying Vintage Jewellery
Immerse yourself in nature
Explore the best of the British countryside: walk, swim or forage to your heart's content and gain a stronger appreciation of the importance of our earth. A particular Earth Day highlight is a guided walk led by foraging and wildlife expert Sue Webber, in which you can expect to explore the 'sounds, sights and tastes of spring'.
Learn
While Earth Day is brilliant for putting the planet front and centre, we should of course be making sustainable choices every day. To find out more, check out our round up of books, documentaries and podcasts about the environment, which are all packed with useful information and advice.
For more information on Earth Day, visit earthday.org
READ MORE
14 Easy Sustainable Swaps You May Not Have Thought Of/ How To Recycle Your Beauty Products / Apps To Help You Live More Sustainably