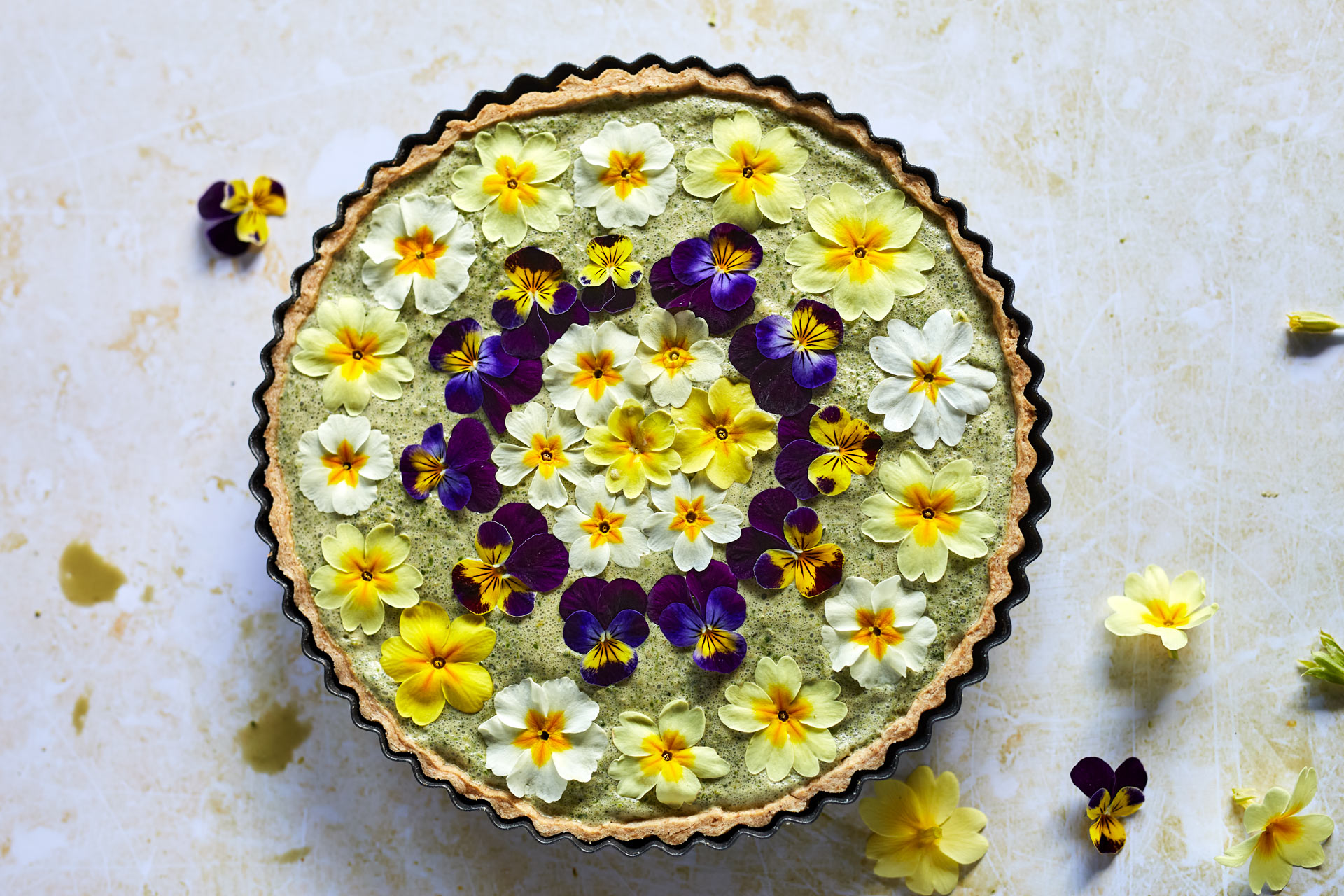 Flower Power: Jo Facer and Erin Bunting on Cooking with Edible Flowers
C&TH meets the founders of organic food and farming business The Edible Flower
Many of us dream about packing up our busy city lives and relocating to the countryside – somewhere spacious and green where we could go for long walks and grow our own vegetables. And for couple Jo Facer and Erin Bunting, this became a reality in 2016, when the pair decided to leave London and move to County Down in Northern Ireland to set up their own organic smallholding and small business, The Edible Flower. 
Jo heads up the growing side, while Ballymaloe-trained chef Erin works her magic in the kitchen, and together they run supper clubs and workshops – all underpinned by a love and respect for nature. One of their big passions is cooking with edible flowers, which they talk about in a brand-new cookbook, The Edible Flower. It features more than 50 recipes, from courgette flower tacos to lilac panna cotta, but is designed more generally as a guide to connecting with the earth and living sustainably. We caught up with them ahead of the launch.
Q&A with The Edible Flower's Jo Facer and Erin Bunting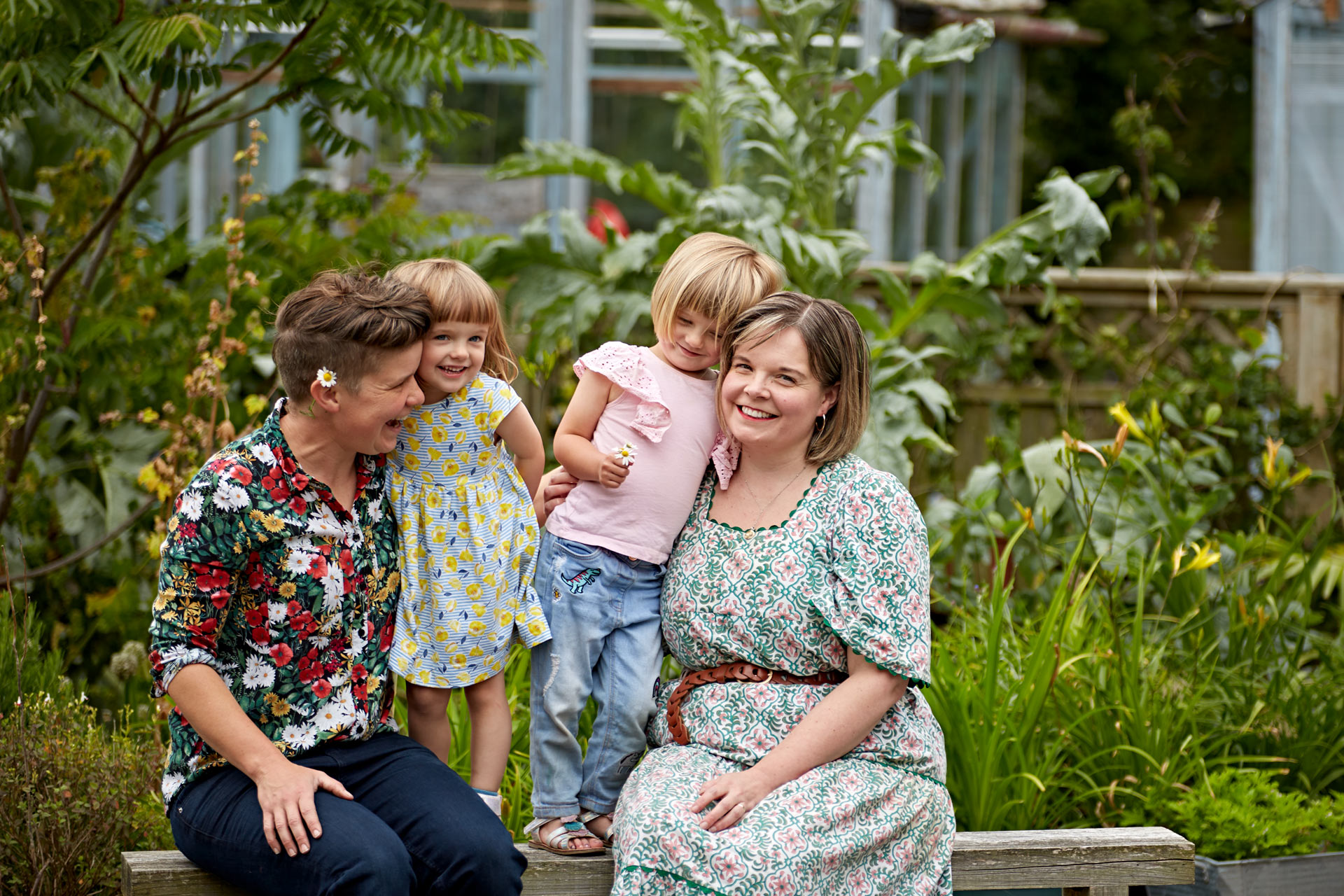 Can you tell us a bit about your different careers and how you met?
Jo: Erin and I met at university back in 2002. I was studying engineering and went on to work in construction and property in London for a good chunk of time, and then in 2016 we decided to leave London and find somewhere with more space because we wanted to run our own business and grow our own food.
Erin: I'm from Northern Ireland originally and left to go to university when I was 18 – I studied history of art and architecture. I had a career in arts management and event organisation in London, but about eight years ago I decided my career wasn't fulfilling me creatively and I wanted to explore some other avenues. I decided to retrain as a cook – I went to Ballymaloe in Cork and did a three-month course. We were running supper clubs in London before we moved to Northern Ireland.
Why do you think the format of supper clubs works so well?
Erin: We just really like the communal aspect: bringing people together over food. It's so different from a restaurant experience – everyone eats the same thing at the same time, and we also try to weave storytelling into it. At the beginning of the supper club we talk about why we're marking this moment in time – we do lots of supper clubs that mark the festivals of the Celtic Wheel (such as solstices and equinoxes). For me as a chef, it's also amazing to be able to have control of the menu in that way and push people's boundaries a bit. For example, we were using some smoked eel on our last menu. Lough Neagh eel is a classic Northern Irish product and it's not really utilised here, most of it is exported, so it's great to be able to weave those things in. 
Jo: If you don't like something, your best chance of liking it is to come and eat it with a whole load of other enthusiastic people, where you can see it growing out the window, and it's cooked well by a brilliant chef like Erin. Our customers trust her because they get to eat some more interesting things – things that are really easy to grow here, but because they are unfashionable people don't buy them. 
What was your aim in setting up The Edible Flower?
Jo: We both really love food and we love cooking for people, and we wanted to run our own business where we got to share that love with people. We didn't have any real plan as to what that business was going to be. We were initially doing supper clubs, then we ended up doing quite a lot of catering. Then we realised that although it was great fun, our heart wasn't in it. We love telling stories with food and using the produce that is best in the garden that day and having control over the menus and not having six hour conversations about how to fold napkins or how long Uncle George's speech is going to last. Over the last seven years I've been doing part-time studying on how to grow things – and this year we've finished the process of getting organically certified.
How did you find moving to Northern Ireland? What were the difficulties?
Jo: I was under the naive impression that I could give up a well-paid job in London and work really hard at something I was passionate about, and it would be relatively easy to make a decent living, but it turns out it's actually really hard. You care about every detail, you're building everything from scratch. So the reality is brilliant, but it's hard to make it add up financially without compromising on what you want to do. We're pretty rubbish at giving ourselves time off and getting away.
Erin: We both feel very lucky to get to do what we do everyday, but getting that work/life balance has been tricky – especially because we live where we work. This season we converted an out building into a separate kitchen, up until that point we'd been doing everything from our domestic kitchen. We also had twins four years ago, so getting that work/life family balance can be hard, but there are also benefits: because we're here, we can work and bring up our children at the same time. I don't know if that's a benefit but it's something we do all the time.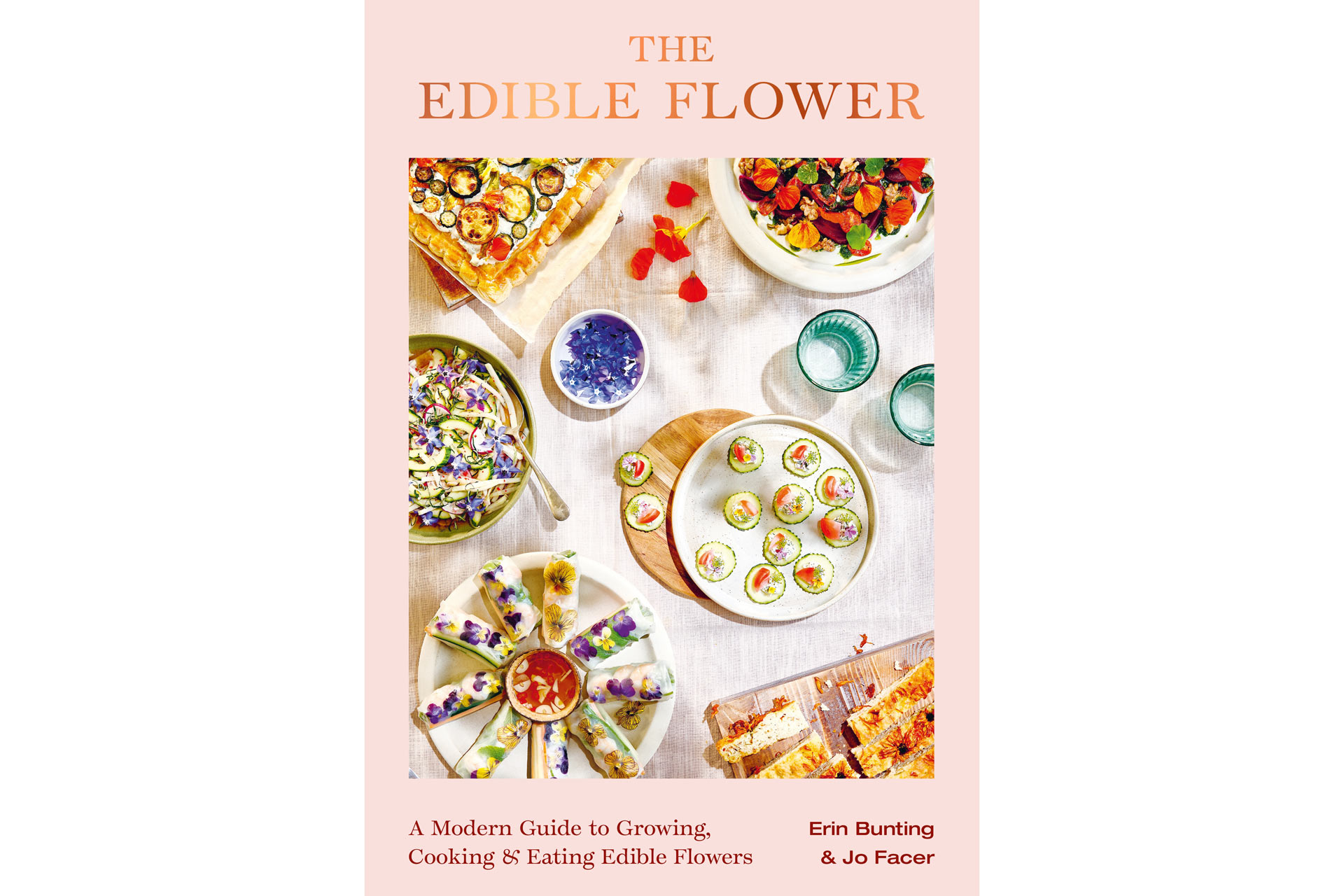 Tell us about your new book…
Jo: We grow more than just edible flowers, but if you've got that environment where you're growing stuff and then feeding people, edible flowers are brilliant. They're great when they're in the garden: they attract pollinators, they bring a lot of joy when they're out there, and they're so easy to elevate a dish from something that can perhaps look a bit ordinary. 
So in terms of what the book is, I feel like people who grow stuff might be pleasantly surprised that some of the random flowers they grow are edible and they could just start eating them. Then I'm also hoping that encouraging people to get the bug of growing some edible flowers and incorporating them into their food will be a gateway to growing maybe some herbs and some salad. Edible flowers are brilliant if you have a tiny garden or a balcony with pots, you can grow something that's beautiful but also edible, and it doesn't have to take up loads of room.
Erin: It's not a particularly chef-y book. It's not about using edible flowers in order to create a Michelin-starred shiny thing, it much more plays into our style of food which is hearty and wholesome, beautiful but in an unstructured way. It's showing people the different ways they can use flowers: it covers things as simple as which flowers are edible, to different ways of using them longer term, like pressing them or drying them, infusing them in syrups or making jams and jellies.
What are some of the environmental benefits of growing edible flowers?
Jo: Encouraging pollinators into your garden – supporting the bees are the classic one, but there are all sorts of different bugs that go round pollinating flowers. And creating diversity among your garden, farm or kitchen garden.
Erin: And also, this is more of a mental health benefit, but I feel like flowers bring so much joy.
Jo: Flowers are designed to attract pollinators, and yet us humans come along and we're quite different to a bee, but we're obsessed with flowers too.
You also run a CSA (community supported agriculture scheme). What does that involve?
Jo: We've been growing produce for our own events, supper clubs and catering for six or seven seasons, and basically we always knew to have enough we had to grow too much. The question always was: what do we do with that extra produce? Do we sell it to a greengrocer or open a farm shop? We decided the best thing to do was set up a CSA – I thought I'd invented it but it turns out it's actually a very common model. It's a business model where the grower and the members of the scheme share the risks and rewards of growing produce. Members sign up at the beginning of the season, and if the produce is bountiful then people get a bit more, if there's a terrible case of potato blight that year they get less potatoes or whatever.
We try to take it to the next level by sharing less of the risk but more of the rewards. Our members come here each week and pick up a load of vegetables, but they also come here once a month on a Saturday, and we do a big activity on the farm – whether that's planting tomatoes in the polytunnel or creating a new pick your own edible flower bed. Then we all have a feast together, we have a lot of chat about the principles of growing organically, and they learn from Erin about how to cook different things. We also provide recipes each week to go alongside the vegetables. We're all on a WhatsApp group.
Erin: Last year was the first time we did this scheme in its full glory, and we were both surprised about how much the people who joined this scheme became friends and wanted to help each other. 
Jo: We did a survey at the end of the year, and the feedback from members was mind-blowingly awesome – people saying: you've changed my life, my physical health, my mental health, my connection to the seasons. It's a privilege to be able to offer that.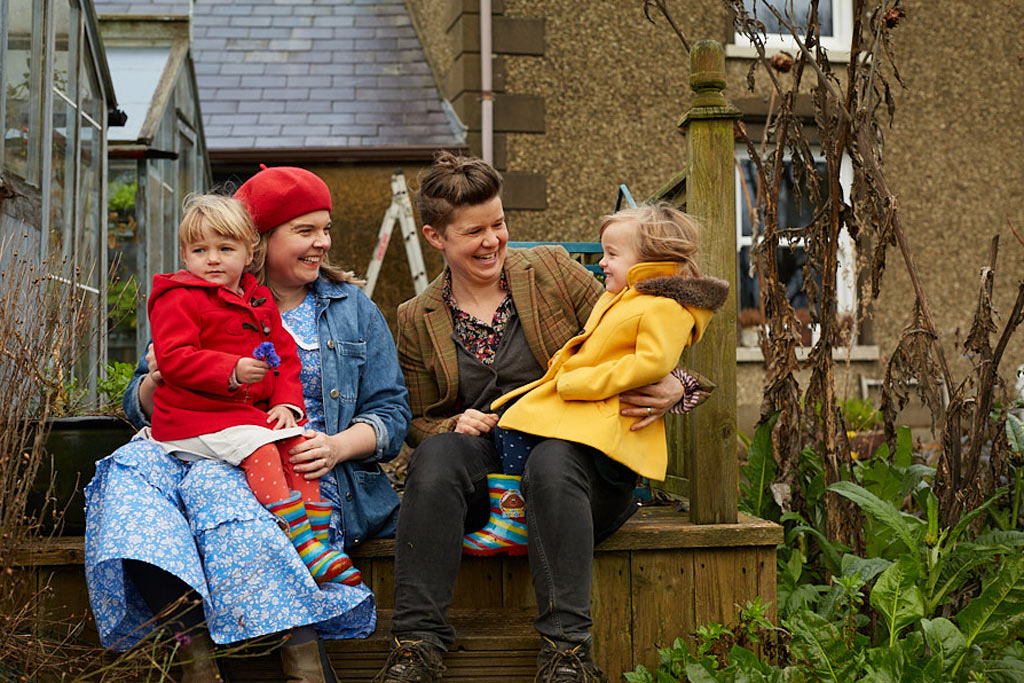 That all sounds very wholesome! What are your favourite things you're cooking with at the moment?
Erin: I'm cooking lots of dried lavender, which we grew over summer – you can hang up and dry it, and then use it all winter long to enhance flavour. It has quite a similar flavour profile to rosemary, so it's great to use with lamb or with carrots or in desserts with chocolate. Then the other flower is magnolia – it will probably be almost coming out in London now. It has a delicious gingery citrus flavour, which is amazing made into syrup. I'm going to make a magnolia Moscow Mule for our next supper club. 
Jo: There's not much growing in the garden at the moment, the one thing is Jerusalem artichokes. We dig those up in the middle of the winter, they are delicious roasted, in soup, or sliced up and eaten raw. 
Greenwashing is a huge problem across all industries. How can people spot the places that are doing things right? 
Erin: Try and look for places where, on the menus, they have chosen things that are in season – green beans and asparagus are a pet peeve for me, getting air freighted in. Get vaguely familiar with what's in season in the part of the world you live in. And if you can, support restaurants that are supporting organic growers, and the ones that have a genuine connection with the producers they're working with.
Jo: In some ways in Northern Ireland we're very lucky because it is such a tiny place – it certainly struck me when we moved over that a year into running the business I felt like we knew everyone. We managed to make all these connections, and we're lucky to have a network of producers doing good stuff round a small city like Belfast. Greenwashing is an issue in every industry. I was quite keen on the term regenerative agriculture, and then I saw it on a Guinness advert… I thought: it's time to find a new term!
Featured image: The Edible Flower