Caroline Phillips finds cutting-edge tech, buzzing bazaars and cultural sights aplenty in Hyderabad, the historic city in India's Telangana state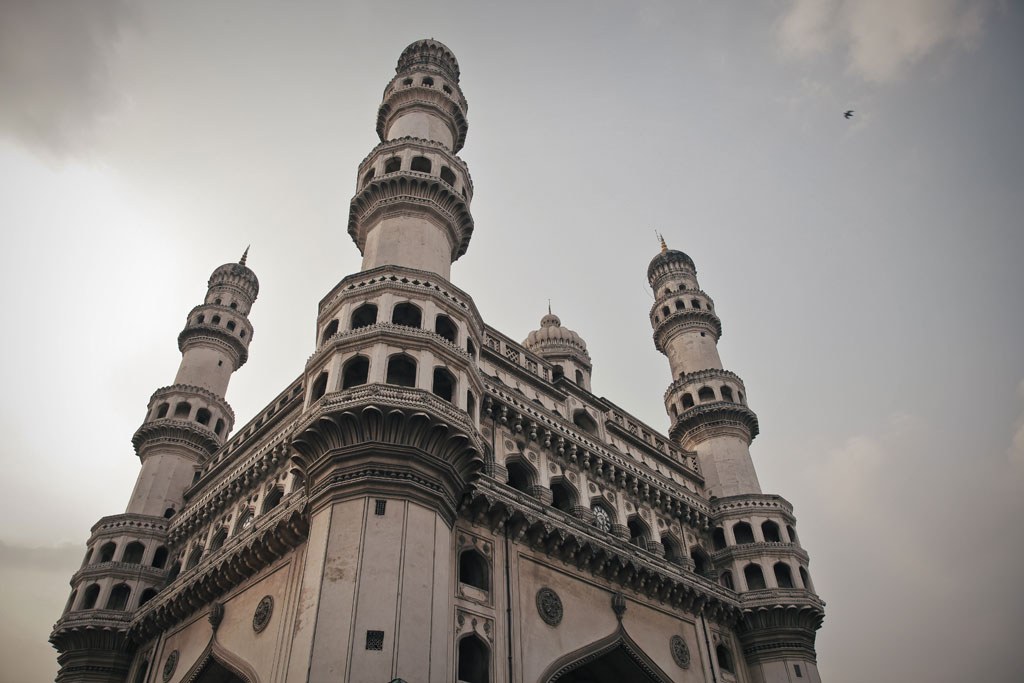 Hyderabad Travel Guide
From high tech to a high fort. This is what you get in Hyderabad and Secunderabad the joint capital of Andhra Pradesh and Telangana in India. It's located between the Deccan Plateau and the Western Ghats. Hyderabad, the historic city, has Muslim monuments aplenty, thronging bazaars, and museums. Meanwhile, dear reader, Secunderabad – the modern admin city founded by the Brits – is of almost zilch interest.
Hyderabad is a place where Muslim and Hindu cultures meet. Think mosques, temples and monuments in an architectural melting pot. (For the 300-year Muslim reign until Partition, there was harmony between the majority Hindus and minority Muslims.) In the 16th and 17th centuries, Hyderabad was the HQ of the diamond trade — the only diamond trading centre in the world —and blingers such as the Kohinoor and Great Mughal were discovered here. These days the city's pipped Bengaluru (Bangalore) to the post as the IT and high-tech centre of India, with the formation of the techie township HITEC City. Finally, the traffic's can be so thick that you can often walk faster than you can drive. Here's to at least some walking then…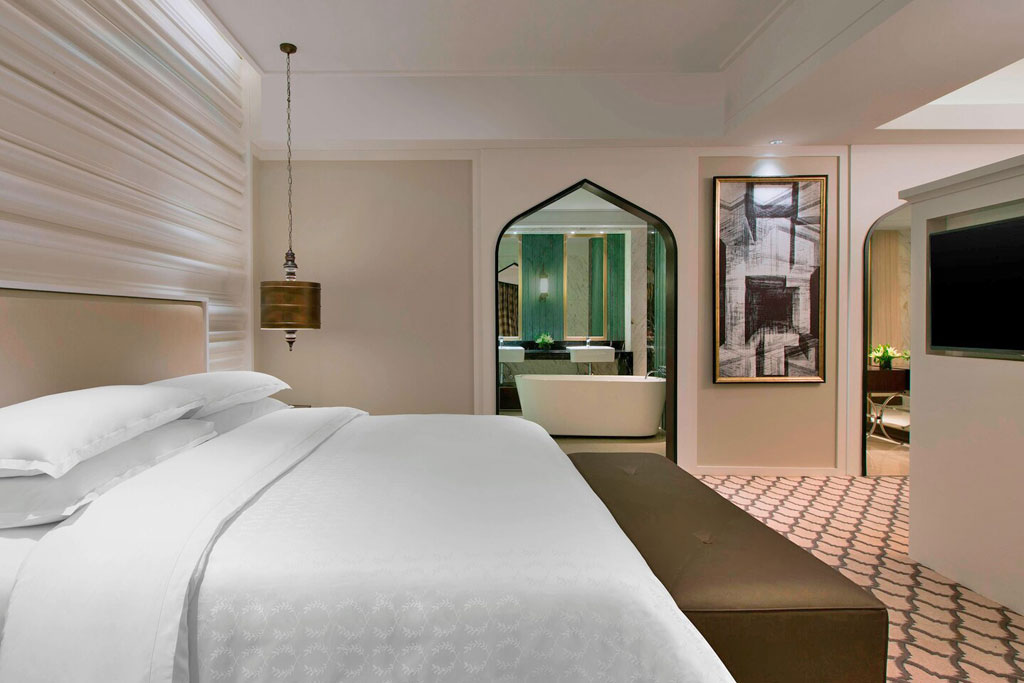 STAY
The five-star Sheraton hotel needs no introduction. But it's just the ticket you want to be in the centre of Hyderabad. You'll be greeted with a traditional vermillion spot on your forehead and given service that's fit for a Nizam (the erstwhile monarchs of the Hyderabad state). Rooms are comfy with all mod cons, extra-long king-size beds and city views. If you're a sucker for courtyard or rooftop swimming pools, this one's a goodie. There's something fun about doing laps al fresco in the middle of the city then slobbing out on a sun lounger. There's also an executive club on the 5th floor with a happy hour that lures thirsty journalist guests and busy businessmen.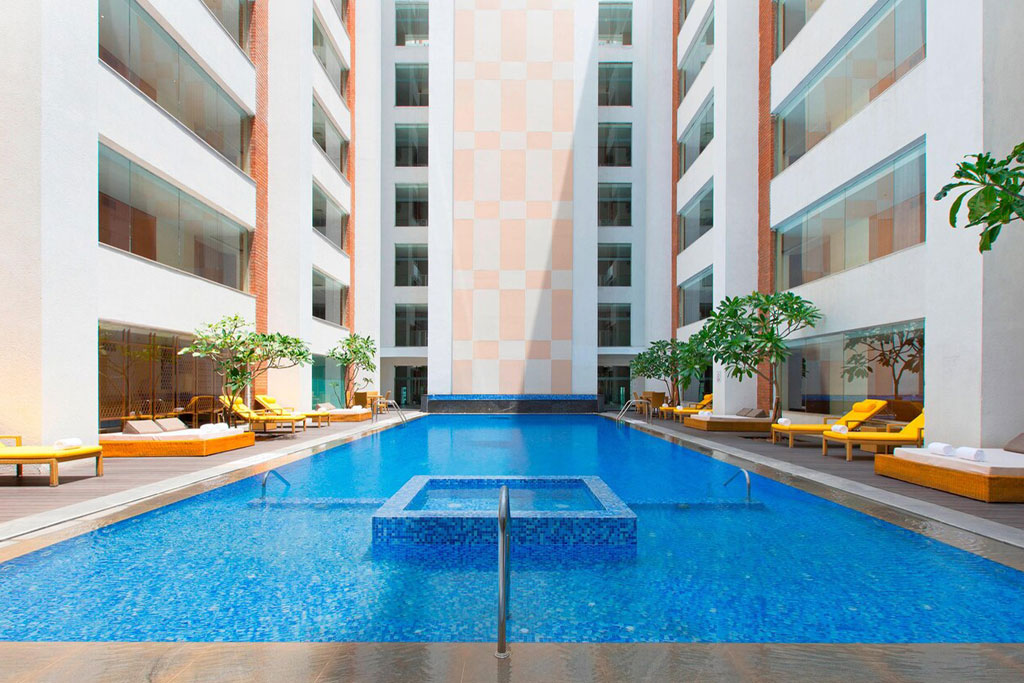 SEE
If cutting-edge is your thing, you could blag your way in to T-Hub, an incubator for start-ups – you'd be following in the footsteps of Sadiq Khan. Here you'll find entrepreneurs, venture capitalists and mentors on a single platform: think inspiring chat and power-point presentation. Otherwise the most interesting places are in the Old City, south of the River Musi – such as the bazaars, Charminar (the city's iconic monument), the Salar Jung Museum and Chowmahalla Palace. Charminar – with its yellowish stucco of gram, egg yolk and marble powder – boasts a 16th century triumphal arch built to commemorate a bout of the plague, and is graced with four minarets.
At the Salar Jung museum, prepare to be gobsmacked by the private horde of mega collector Salar Jung (the Elton John of his day when it comes to collectibles), one of the Nizam's prime ministers. It runs to Mughal glassware, fabrics, lacquer work, bronzes, miniatures, jade, manuscripts, weapons, Buddhist and Hindu sculpture. And on. Chowmahalla Palace — one of the Nizam's erstwhile abodes – boasts Mughal domes and Belgian crystal chandeliers.
The Weekender: 48 Hours in Chennai
But if it's a dining table that seats 101 guests that tickles your fancy, you'll need to book a tour to Falaknuma Palace (now a hotel). Golconda Fort, the hill-top fort that dates from the 12th century (beware, it's an 11km drive) occupies more than a square mile. Fortified later by the Bahmani Sultans and then the ruling Qutub Shahi dynasty, legend has it that a secret tunnel linked this to the city. If you're into drawbridges and mounted cannons, you'll be in nirvana here. Be ready too for your guide to clap his hands enthusiastically, to show you the incredible acoustics of the palace. If you have the time, don't miss a visit to Ramoji film city a working studio – spread over 2000 acres, it's the world's largest film city – with tours of the Bhagavatam mythological set, central jail and a railway station. You'll finish your tour with a cuppa sweet chai.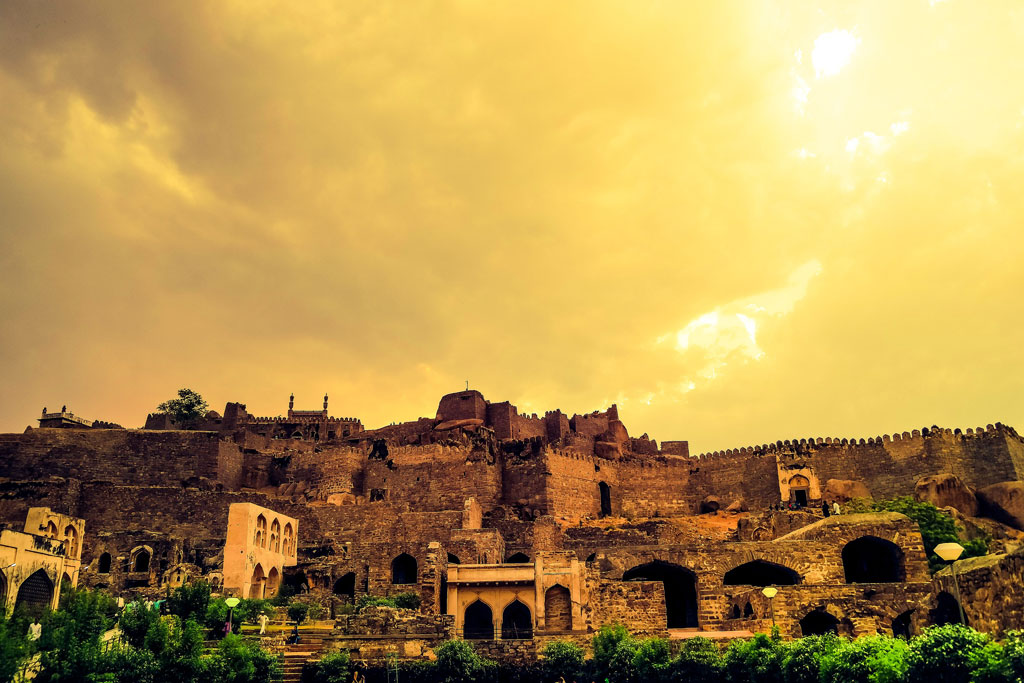 EAT
Leg it to Pista House, a chain of café-style place that are easy on the pocket, circa £9 (850 rupees for two). Here you'll feast on haleem, a slow-cooked, thick lamb puree with lentils and pounded wheat served as a delicacy at weddings and during Ramadan. (Their haleem gets exported India-wide during this religious festival.) Or drop in at Hotel Shadab, a low-key, Irani-style café: such places were originally opened by Zorostrian Irani immigrants in the 19th century. It's famous for its traditional Hyderabadi biryani and haleem — around £16 (1500 rs) for two.
A Passage to India: The C&TH Travel Guide 
At the swankier end, the Sheraton boasts the world's best breakfast buffet: one of those spreads that takes 7 minutes just to walk around, from exotic fruits to curries, aromatic biryani (think chicken, meat, yoghurt, Basmati rice, saffron, coriander…) and breads. And as for its buffet dinners: mwah. You'll find yourself piling your plate as high as the Charminar monument. The ITC Kakatiya's restaurant is the place not just for Tanjore art (paintings combined with lightly beaten metal) but also for Dakshin, with its south Indian fare from five regions.
Go there for its terrific thallis and chepa vepudu – the latter a chilli and garlic marinated grilled murrel that's also known as 'snake-head fish' (a 'sweet water' – i.e. river fish – as the Indians say); you'll need to save up, oooh, about £33 for two. Simply South is another restaurant to hit for more south Indian – it serves the specialities of Hyderabad and Telangana state – its biriyani is tops, spicier than those made in the north and with the meat and rice cooked together, and it's great for vegans and veggies too (call it £27 for two).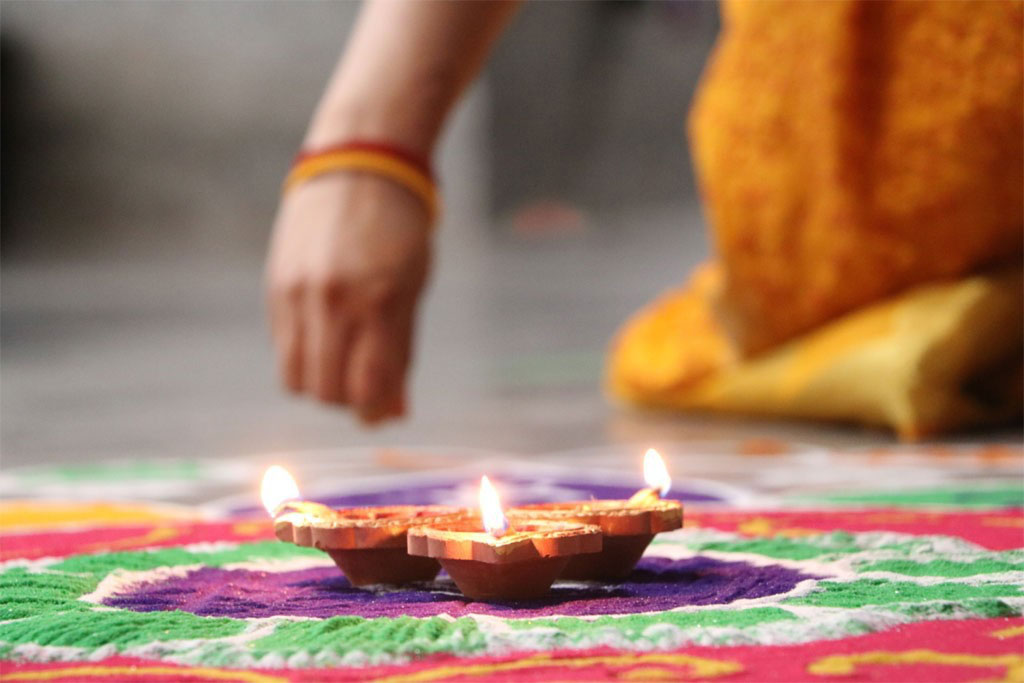 BUY
Until the 19th century, Hyderabad was famed for its pearls and dubbed the City of Pearls. It's still known for its cultured pearls, so hop in a taxi to a street in Begumpet (in Secunderabad, an area once given as a wedding dowry to the daughter of the sixth Nizam). Here there's a line of shops all selling pearls in black (from Fiji), white and pink (from Hyderabad). Get ready to pay a mere 100 rupees, or splash out up to a lakh (that's 100,000 rupees or around £1000). Precious stones are big here too: hit the Begumpet area too for amethysts and topaz (but, remember, the Kohinoor diamond's already gone).
The area around the Charminar landmark is renowned for its glass bangles which are hawked in the streets. They also sell carpets and rugs in the Old City in the Charminar area and, if you're lucky, you may pick up the odd antique: say a carved Victorian dining table or Edwardian coffee table or Victorian chest of drawers. You may need to win the lottery – or barter – and keep a gimlet eye open for reproductions.
Caroline Phillips travelled as a guest of the Indian government.
BOOK IT
3 nights tour with bed & breakfast at the Sheraton Hyderabad costs from £1,099pp based on two people travelling with Greaves India. greavesindia.co.uk or call 0207 487 9111
Featured image credit: Ron Hansen on Unsplash
MORE WEEKENDERS:
Paris / Berlin / Atlas Mountains / Provence / Perugia / Vienna / Bali / New York / Milan / Munich / Moscow / Geneva
---